Christopher Nolan Says This Indian Movie Is "One Of The Best Films Ever Made"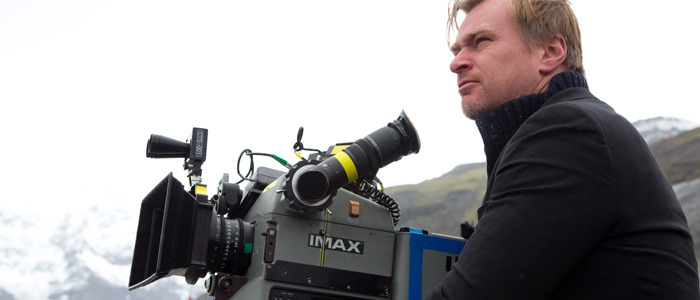 Every movie lover is constantly trying to widen his or her perspective, find new favorites, and learn more about the art of cinema – and that includes acclaimed director like Christopher Nolan. The filmmaker behind hits like Inception and Dunkirk spent his Easter weekend across the world evangelizing in India – not spreading the word about the resurrection of Jesus, but speaking about the importance of preserving celluloid film as an art form. While he was there, Nolan hailed one Indian movie as "one of the best films ever made." Keep reading to find out what it is.
Nolan and British visual artist Tacita Dean visited India over the weekend to participate in "Reframing the Future of Film," a multi-year, ongoing campaign devoted to the preservation of film. As you know, film is a passion of Nolan's; he was one of the people (alongside Quentin Tarantino and J.J. Abrams) who helped stave off celluloid's looming extinction in Hollywood, and when he's not making huge blockbusters, he travels the world singing its praises.
IndieWire points us to an interview Nolan conducted with the Deccan Chronicle, a daily Indian newspaper. In it, the director mentioned why he and Dean were visiting the country, but also explained that he was there as a student of cinema:
"I wanted to meet Indian filmmakers and learn more about India. I am looking forward to watching more Indian films in the future. I have had the pleasure of watching [Satyajit] Ray's Pather Panchali recently, which I hadn't seen before. I think it is one of the best films ever made. It is an extraordinary piece of work. I am interested in learning more about Indian film industry and that is the reason why I came."
Pather Panchali was released in 1955. It's Ray's debut feature and the first in his Apu Trilogy, a low budget trilogy about the coming of age of a young boy in a Bengali village. Made on a shoestring budget with a largely inexperienced cast and crew, the movie went on to win numerous awards and stands as a key entry in the Parallel Cinema movement (which preferred realism and naturalism to the stylization of Bollywood films).
We all have blind spots, and it's cool to hear a major blockbuster filmmaker openly admit one of his. I've heard great things about the Apu trilogy for years, but I've yet to check it out for myself, so I'm taking this as an opportunity to kick it to the top of my personal queue.
Director Akira Kurosawa once said, "Never having seen a Satyajit Ray film is like never having seen the sun or the moon." It seems like  Nolan has finally seen the light, and I look forward to doing the same.
You can watch the full conversation with Nolan and Dean below: