The Title Of 'Avengers 4' Should Scare Marvel Fans, According To The Russo Brothers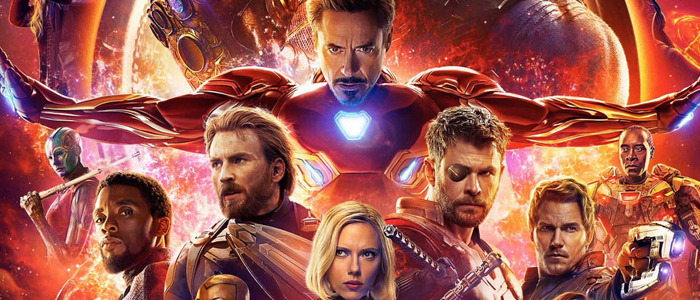 Avengers: Infinity War is less than a month away, but we still don't know the official title for its sequel, Avengers 4. Marvel Studios president Kevin Feige has said that the reason the full title hasn't been revealed is that it's a spoiler for the events of Infinity War. Now directors Anthony and Joe Russo are pouring fuel on that particular fire, saying fans should be scared of the unrevealed title because of the implications it carries for Infinity War. See their quote below, and read our guesses for what the Avengers 4 title might be.
Be Afraid...Be Very Afraid
The folks at Inverse pointed us to this tweet from Twitter user @occmarvel, who expresses fear at the fact that the Russos won't reveal the title of Avengers 4 because of what it might mean about Infinity War. The directors' response? Fans should be scared.
"The fact that the Russo Brothers won't give us the Avengers 4 title because it spoils Infinity War scares the shit outta me," @occmarvel says. The Russos simply responded: "It should."
The period at the end of that tweet is devastating.
Almost two years ago, Marvel's plan was to release Avengers: Infinity War as a two-part movie. But Joe Russo explained that "The movies are two very different movies," and Anthony chimed in saying that the Infinity War – Part II title was "misleading," so they decided to change it. The trouble is, whatever they changed it to is apparently a spoiler of sorts.
What Could The Title Be?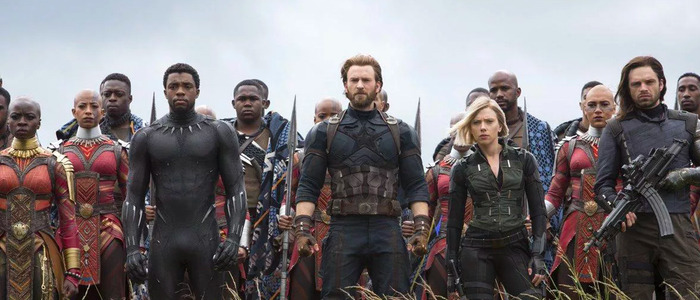 While we still don't know exactly what happens in Infinity War, it's safe to say that some of Earth's Mightiest Heroes won't make it out alive. After all, we know Thanos (Josh Brolin) is coming – and he's not messing around this time. So in the wake of whatever Thanos has in store, what might Avengers 4 be called?
One possibility is Avengers: Disassembled, taking its name from a comic crossover event from the mid-2000s. That title accurately describes the state of the Avengers after Captain America: Civil War (the events of which are important to Infinity War), and if Thanos continues to drive a wedge between the heroes in this upcoming film, that title would become even more apt.
Another option: Avengers: Shattered Heroes. That's the name of an event Marvel put together across a few of its comic titles back in 2011, and it speaks for itself in terms of why it'd be a thematically appropriate title for Avengers 4.
Here are a few others that might work, in case the Russos are looking for some late-in-the-game inspiration:
Avengers: Reign of ThanosAvengers: Death of the AvengersAvengers: Iron Man Dies in This OneAvengers: The End of the MCUAvengers: Everyone's DeadAvengers: Trump Is Still PresidentAvengers: I Love The Smell of Thanos in the Morning