'Doctor Strange 2' Up In The Air, But Screenwriter Has Ideas For Sequel's Villain And Story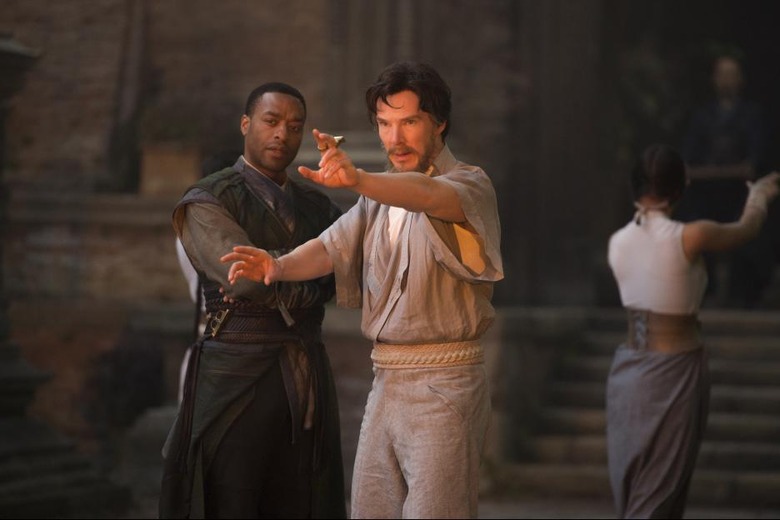 Marvel Studios seems to be setting up Doctor Strange to be one of the new leaders of the Avengers, so it's a little — forgive me — strange that a Doctor Strange sequel has yet to be confirmed. But while things don't look so good for him in the trailers for Avengers: Infinity War, it's still likely that Stephen Strange will return to fight another day.
That's what Doctor Strange screenwriter C. Robert Cargill is thinking as he lays out his plans for the Doctor Strange 2 villain and story.
"Marvel movies work in threes," Cargill recently said in an interview with MovieWeb when asked for an update on Doctor Strange 2. "They also work outside of their threes. Some of the better Marvel films have more than one villain in them."
That's why his planned villain for Doctor Strange 2 is Nightmare and not Chiwetel Ejiofor's Baron Mordo, who was set up to be Stephen Strange's next Big Bad at the end of Doctor Strange. Nightmare is a ruler of the "Dream Dimension" who torments humans in their sleep — like the villainous, Marvel counterpoint to DC Comics' Sandman. Nightmare has frequently clashed with Doctor Strange and Ghost Rider.
But that doesn't mean Mordo will be put on the backburner. Like Cargill says, he plans to have at least two villains in play for Doctor Strange 2, which he and director Scott Derrickson are working on. Cargill added:
"Me and Scott have not laid the groundwork for it but what I can say is that I have a feeling that whatever Nightmare is involved with, Baron Mordo, being somebody who considers himself the defender of natural law will have something to do with it."
Cargill says he is also thinking several films in the future when it comes to Baron Mordo. The reason an Oscar nominee like Ejiofor signed on for Mordo in the first place is because of all the meaty drama the villain offers. Enough meaty drama for Mordo to become a Marvel villain on par with Tom Hiddleston's incredibly charismatic Loki? Cargill hopes so:
"For those of you who have ever read the comics, you know that Baron Mordo has a very particular arc, and that's something we discussed with Chiwetel while working on the first movie. And part of the reason Chiwetel wanted to play Mordo was because he has a definitive ending as a character and it's such a fascinating ending. And I do know that whether we're attached or not, that Marvel plans on working towards that ending and fully realizing Mordo as more than just a cardboard cutout villain, but actually taking him to kind of Loki levels of awesomeness. That's the goal with him."
Marvel has yet to confirm Doctor Strange 2, according to star Benedict Cumberbatch. But once it's greenlit, you can probably expect the sequel sometime in 2020.