Steven Bochco, Creator Of 'NYPD Blue,' Dies At 74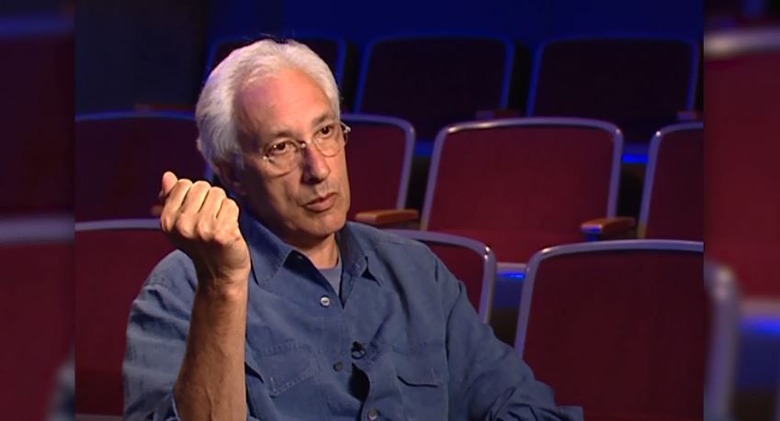 Television legend Steven Bochco has died at 74.
The creator of the groundbreaking crime procedurals NYPD Blue and Hill Street Blues, Bochco died after a prolonged battle with a rare form of leukemia.
Variety reports that TV producer and writer Steven Bochco has died following his battle with leukemia. Bochco was diagnosed several years ago, but a then-anonymous stem cell donation in 2014 managed to prolong his life. He passed away in his sleep on Sunday, his family confirmed.
"Steven fought cancer with strength, courage, grace and his unsurpassed sense of humor," spokesman Phillip Arnold said. "He died peacefully in his sleep [at home] with his family close by."
Bochco helped shape the modern age of television with immensely popular ensemble shows such as Hill Street Blues, L.A. Law, Doogie Howser, and the beloved NYPD Blue. Over the course of 20 years, Bochco would create the template for the modern hour-long series that featured large ensemble casts, serialized storylines, and boundary-pushing content.
But with each handful of hits, Bochco also saw his share of flops — notably, the ABC musical misfire Cop Rock. But when he was asked why he would gamble on a police musical drama like Cop Rock with the potential of his landmark 10-series deal with ABC, Bochco once joked, "With my deal, how could I not?"
Bochco was a "strong-willed" person who sought to test the limits of network TV, The Hollywood Reporter notes. That attitude would win him 10 Emmys over the course of his career, as well as a handful of Peabody Awards and Writers Guild Award.
Born in New York City in 1943, Bochco started working in TV under Universal while at NYU, and got a job with the studio straight out of college. His first major break was as a writer for Columbo, with the series-premiere episode "Murder By The Book" — directed by a pre-Jaws Steven Spielberg — earning Bochco his first Emmy nomination. The collaboration would launch the series to a successful 10-season run on NBC and ABC, and launch both Bochco and Spielberg's careers.
But Bochco's greatest legacy would be NYPD Blue, a police procedural that ran on ABC from 1993 to 2005. A drama that explored the struggles of the fictional 15th Precinct detective squad in Manhattan, NYPD Blue was the longest-running one-hour series until Grey's Anatomy. The gritty police drama incited controversy thanks to Bochco's insistence that it replicate the real-life nudity and language of cable dramas at the time, and it became an instant hit.
Bochco continued working on more cop shows and legal dramas into his 70s, including Brooklyn South, City of Angles, Civil Wars, and Raising the Bar, as well as FX's short-lived Iraq War drama Over There.
He is survived by his third wife Dayna Kalins, three children, and two grandchildren.