'The Greatest Showman' Director Gives An Update On His Live-Action 'Naruto' Movie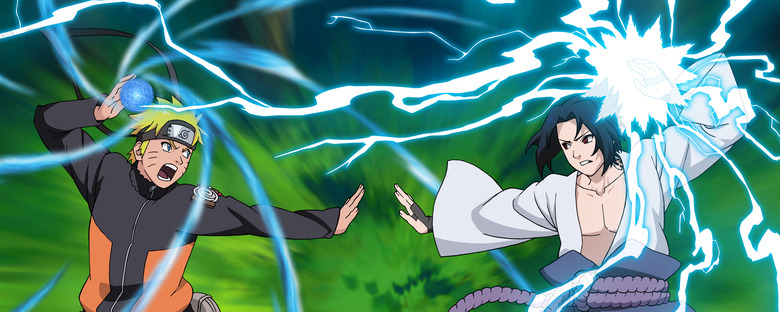 Didn't believe that Hollywood would attempt another anime adaptation after the disastrous backlash to Death Note and Ghost in the Shell? Well...believe it!
Long before he shepherded the huge sleeper hit that was The Greatest Showman, Michael Gracey was tapped to direct the live-action adaptation of Naruto, the popular anime that inspired high school kids everywhere to start running weird. Now, Gracey gives a Naruto movie update for fans who are waiting with bated breath to see Hollywood get their hands on another beloved anime property.
Fresh off The Greatest Showman's hugely successful box office run (and still going strong), Gracey is setting his eyes on his next project. But it may not be Naruto.
Back in 2015, Gracey was tapped by Lionsgate to helm the big-budget adaptation of Naruto, based on Masashi Kishimoto's wildly popular manga and anime series about a rowdy teenage ninja possessed by the spirit of the Nine-Tailed Fox, who dreams of becoming the leader of his village.
But the movie has been stuck in development hell since then, as Gracey and his team keep plugging away at the script. Gracey told Collider:
"[F]or me, as it stands, we're still working on the script. Because until that script is at a level that I'm excited about, I have no interest in destroying an amazing franchise, as has happened before. But I think the great thing is that everyone involved, from Lionsgate to the producers, are all of the same mind. Everyone knows how precious this property is and to me it's incredibly exciting, and I love the work that I've gotten to do on it to date. At this stage, no one is going to go into production until we've got a script that excites everyone. So whether it's my next one or not, I don't know. We'll have to wait and see."
But Gracey seems to be perturbed by the criticism that recent Hollywood adaptations of anime have faced, particularly last year's Ghost in the Shell and Death Note for whitewashing their casts. Gracey told Collider that he would only be willing to move forward with the film if the series' author Masashi Kishimoto would be on board to collaborate on the script:
"I don't know [if it will be my next film], to be honest. You know Kishimoto, who created the original series, he's just a genius. So many Hollywood adaptations of really popular manga series just don't get it right, and for me what was really important was that if I was gonna do Naruto, I wanted to actually work with Kishimoto and get a script to a stage where he would look at it and be excited about realizing it. Because no one knows the world better than the person who created it.
Naruto is one of the most popular animes ever, and one that played a huge influence on my anime education growing up. I watched nearly the entirety of the original series and some of its continuation Shippuden, so naturally I'm more than a little skeptical that Hollywood can make a proper adaptation of Naruto. In fact, I hate the idea. How many times does an anime adaptation have to flop before Hollywood gives up completely? I'm sure a great live-action adaptation of an anime is possible — just look at Takashi Miike's gloriously pulpy adaptation of Blade of the Immortal — but I don't know if Hollywood is capable of one. Though I am grateful that Gracey seems to be cognizant of the huge burden he's taking on by helming a beloved anime like Naruto.