Kate McKinnon Teaming With Director Danny Boyle For New Comedy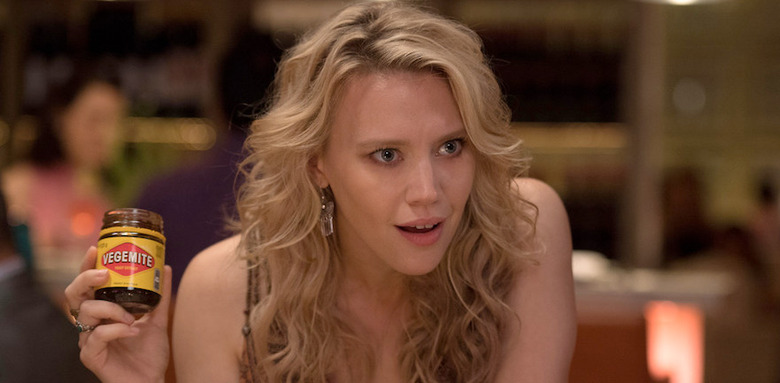 Right now, the best cast member on Saturday Night Live is Kate McKinnon. She has an incredible array of outstanding recurring impressions, and she also brings plenty of memorable original characters to life too. That limits the time she can spend starring in movies, but she'll be part of a new big screen comedy coming from two outstanding British filmmakers.
Variety reports Universal has a new comedy coming from Slumdog Millionaire and Steve Jobs director Danny Boyle with a script from About Time and Love Actually writer Richard Curtis. The film has just landed Kate McKinnon as part of the cast, which already includes Baby Driver co-star Lily James and EastEnders star Himesh Patel.
As of now, the comedy doesn't have a title, which is amusing since the film also comes from the production company Working Title, and details are fairly scare on the project. All we know is the story will be music-themed and set in either the 1960s or the 1970s, but we have no idea who any of the cast members are playing so far.
Danny Boyle isn't particularly known for his comedy work, though he did dabble in the genre with A Life Less Ordinary back in 1997. But his dramas frequently do have some comedy in them, from Trainspotting to Slumdog Millionaire. Boyle is busy developing the next James Bond adventure for Daniel Craig, but he will direct this comedy before the 007 sequel gets in front of a camera.
Screenwriter Richard Curtis has definitely delivered some lighter fare with romantic comedies like Bridget Jones's Diary, but perhaps more relevant is his work on the music-fueled ensemble comedy Pirate Radio (or The Boat That Rocked across the pond). If this comedy is something along those lines, then consider me excited.
As for McKinnon, her career on the big screen is somewhat limited to the time investment that SNL requires. But she's had time to lend her voices to films like The Angry Birds Movie and Ferdinand, not to mention supporting roles in Office Christmas Party and Rough Night. Plus, she was the best team member on the Ghostbusters reboot, and she is co-leading the action comedy The Spy Who Dumped Me. This sounds like it will be just another supporting role for the comedienne, but I have a feeling that, soon enough, she'll be breaking from SNL and will start leading comedies of her own.