Sequel Bits: 'Edge Of Tomorrow 2,' 'Frozen 2,' 'The Predator,' 'Pacific Rim 3,' 'The First Purge'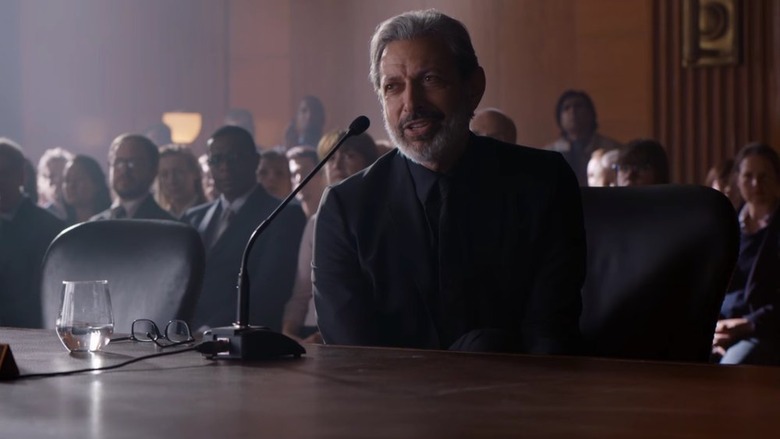 In this edition of Sequel Bits:
Edge of Tomorrow 2 script in the works, Emily Blunt may have scheduling conflicts
New hints about the songs and story of Frozen 2
Sterling K. Brown shares a video from the set of The Predator
Jeff Goldblum hints at special Jurassic World 3 cameos
The First Purge is more "personal" than the last films
Steven S. DeKnight already has ideas for a Pacific Rim 3 story
John Cena wants to join the Fast and Furious franchise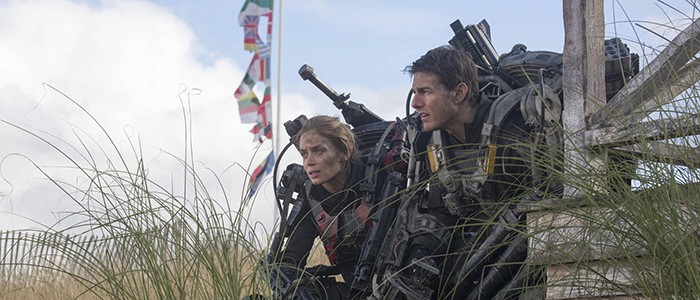 Edge of Tomorrow 2 is edging toward becoming a reality. Edge of Tomorrow director Doug Liman gave an update on the sequel to his critically acclaimed, genuinely amazing sci-fi movie. Liman confirmed that a story is in place and a script is in the works. "We have an amazing story, and we're just figuring out if it's actually feasible to do," Liman told Collider. They will know "very soon," on whether the project will be greenlit, Liman said. He added:
I'm working with Jez Butterworth, right now. He's an amazing playwright. He wrote Jerusalem, and he has The Ferryman going on, right now, in London. He did the rewrites on Mr. & Mrs. Smith. He wrote Fair Game. He's done Sam Mendes' James Bond films. He's a genius.
But the real question is whether stars Tom Cruise and Emily Blunt are on board to return. The success of the first film hinged on the two actors' star power and chemistry, so it wouldn't be the same without them. It seems like Cruise is on board, urging Blunt to return for the sequel, she revealed in an interview with Indiewire. However, it seems like Blunt's schedule may conflict with her returning for the sequel. "They asked me to do [it] two months before I started 'Mary Poppins,'" she said. "Tom was like, 'Can you go this autumn?' and I was like, 'No, I can't go, I'm playing Mary Poppins for like a year, dude! I can't do Edge of Tomorrow."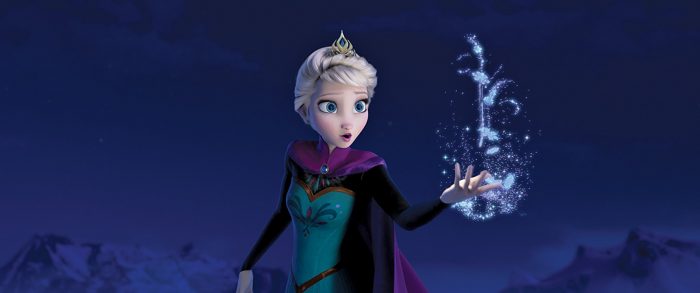 Jennifer Lee, the screenwriter and director of Frozen and its upcoming sequel, dropped a few hints about Frozen 2 at the Broadway premiere of the Frozen musical, for which she also wrote the book:
"We've done amazing stuff on Frozen 2, and have a couple of songs already that are blowing my mind. We do about six screenings that we hand draw, and so I'm on the second draft, second screening. There's no shortcut. What we have today hopefully will be 10% of what we have when it opens."
Lee added that working with the Disney Theatrical Productions show has helped shape Frozen 2. "There's this really fluid thing going on that we didn't know about in the beginning as we were getting to know each other," she said. "We learned this wonderful sort of chicken-and-egg back and forth. Even for the film, we're building it like a musical, where the story and songs are intertwined and matter to each other."
So perhaps we could look to the new additions to the Frozen musical as hints for what to expect in Frozen 2.
#ThePredator coming in September! ??
The Predator is currently undergoing reshoots in Vancouver, leading some fans to worry that the production for the Shane Black film may not be going as smoothly as hoped. However, star Sterling K. Brown is assuring fans that all is right as rain on The Predator set. Brown shared a video from the set of The Predator with the caption "The Predator coming in September!" The video gives a glimpse of Black and co-star Keegan Michael Key, as well as some soldiers ambling through darkened woods while a hooded figure sits on a log. And then Olivia Munn screams at the camera.
Jeff Goldblum is set to return as his iconic sexy mathematician Dr. Ian Malcolm in Jurassic World: Fallen Kingdom in three months. But he just invited tons of speculation for cameos in the third Jurassic World, including one from his Jurassic Park co-star Laura Dern.
On the talk show Watch What Happens Live!, host Andy Cohen tried to drill Goldblum for more information about Jurassic Park 3, but the usually mouthy actor was intriguingly non-commital.
"Maybe I said too much. I don't know for sure, I can't divulge anything [about Laura Dern's possible cameo]. But maybe, maybe..." he said. "There's gonna be another one that some people may or may not be in. That's all I can say."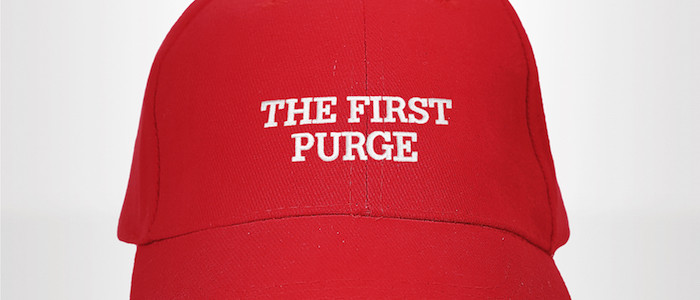 The producer of The First Purge, Andrew Form, described how he thinks the prequel to the popular Purge horror films differs from previous entries. It's a lot more "personal," Form told Cinema Blend:
"This Purge is about a neighborhood. It's a lot of similar things, but it is specific to this neighborhood and to me, and I can't believe I am going to say this and don't quote me on it, but it feels more personal than the other Purge movies. It really does. I've seen the movie once and it was a long cut so I don't want to lead you down a path if we end up changing it, but it just feels like a more personal story and the protagonist in this Purge is just a badass. He's just a cool guy and it's just a cool movie. It's a really cool movie."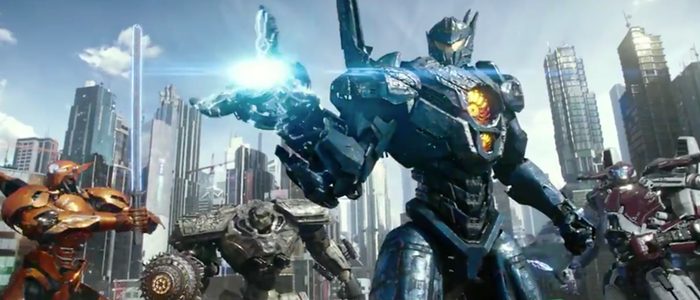 Pacific Rim Uprising ended Black Panther's No. 1 streak domestically and conquered the Chinese box office, but does that mean a third film is coming? Uprising director Steven S. DeKnight already has ideas for the plot of Pacific Rim 3. Spoilers in the next paragraph!
You may remember at the end of Uprising, John Boyega's Jake Pentecost decides to take the fight to the Kaiju, stepping through the Breach to fight the Precursors head-on. However, Pacific Rim 3 may not be a simple story of good-vs.-evil, DeKnight told Den of Geek. "I definitely have some ideas about how to complicate the matter..." DeKnight said. "[T]o me, it's always great if you take what you think is a villain, and really explain why they're doing what they're doing. Then it starts to feel more ambiguous."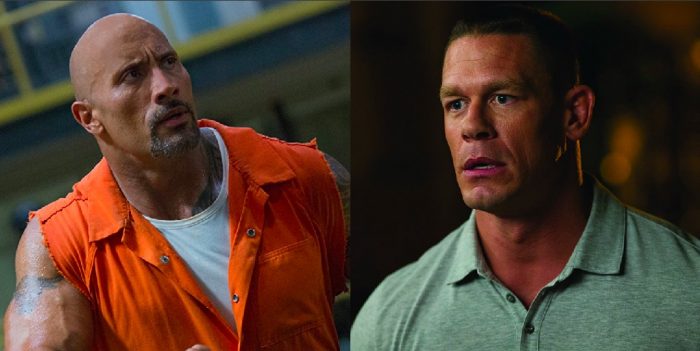 John Cena wants to meet his old WWE rival, Dwayne "The Rock" Johnson, again. But this time, it wouldn't be in the wrestling ring. It would be on the silver screen, and in one of the Rock's biggest franchises: Fast and Furious. Cena told Entertainment Weekly that it would be "a dream" to act opposite Johnson in a Fast and Furious movie.
"That stuff is beyond my control, but I would absolutely love that opportunity. That, for me, would be a dream. I'm never really like, 'Oh, I'd like to work with this person,' but I just think between our chemistry in the live performance setting, there's something certainly there with The Rock. So that would be my one name on the wish list."
While we have no idea whether Cena is on the Fast and Furious producers' short list to star in the next Fast and Furious film, with Johnson set to star in his own spin-off as Agent Hobbs, it's totally possible he could pull some strings to get his old rival in the movie. It would be a stunt that could rival that time they drove cars out of a plane.