This Week In Trailers: And Then I Go, Duck Butter, Closer Than We Think, All Or Nothing: The Dallas Cowboys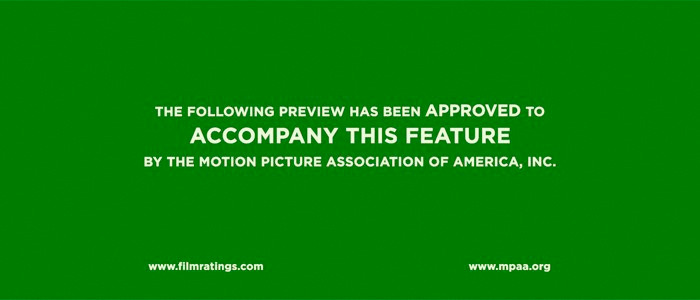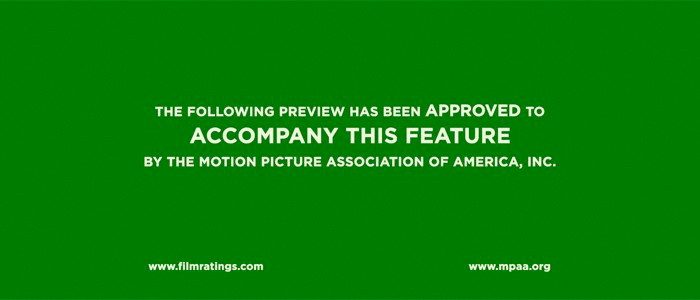 Trailers are an under-appreciated art form insofar that many times they're seen as vehicles for showing footage, explaining films away, or showing their hand about what moviegoers can expect. Foreign, domestic, independent, big budget: What better way to hone your skills as a thoughtful moviegoer than by deconstructing these little pieces of advertising?
This week we try and connect with our troubled kid, make a one-night-stand a 24-hour stand, learn about a futurist that isn't named Steve Jobs, and spend some time with the Dallas Cowboys.
This one is based on a book, Project X, but this is the most interesting line from Publisher's Weekly about it:
This engrossing novel gives the overworked subject of Columbine-style school massacres an unusually subtle and affecting treatment.
Seen through that prism, you can see how the trailer, at least initially, seems like a cheesy family drama. As things progress, though, it's just engrossing as the proverbial wheels come off our protagonist. Director Vincent Grashaw appears to have a great vehicle for the almost-always fantastic Melanie Lynskey, a quite evocative Justin Long, and also Tony Hale bringing up the rear. Things get more and more intense the deeper we go here. Having never read the book, I can only guess how this will end. In an era of bullies, and the bullied wanting to get their pound of flesh, it's all too relevant in today's society.
Director Miguel Arteta has a stacked deck with Alia Shawkat, Mark Duplass, Jay Duplass, and Kumail Nanjiani, but the trailer here really excels when it focuses on Shawkat and Laia Costa. These two women pledge to spend 24 straight hours together in order to speed through those awkward moments when people try and initially figure each other out as partners. The net result of this is something that is wickedly intriguing as an idea, and executed here with enough aplomb, to make this one a must-see. I don't know what grand revelations we will see by the end of this experiment, but, like when it comes to dating, it's all about how we got there that is most important anyway.
This is the kind of documentary that is meant to be on a platform like Netflix. Director Brett Ryan Bonowicz examines the contributions of Arthur Radebaugh, a man labeled a "futurist, illustrator, airbrush artist, and industrial designer." While this doesn't seem like a scintillating individual upon which to base an entire documentary, the trailer makes a fantastic case why this could be completely engrossing. When you think about all the people that have been associated with predicting the iWatch's eventual introduction decades ago, this guy might have a case.
Even beyond the practical considerations of being a futurist who designed a time that has yet to fully come, the trailer is gorgeously elegant. It's so smooth in transitioning from one moment to the next, it's never jarring, and the entire narrative is delightfully created brick by visual brick. By the end we should get who this man is and find a compelling case why you should give it your consideration.
All or Nothing: The Dallas Cowboys
One of the best shows on HBO that doesn't involve animatronic cowboys or flying lizards is Hard Knocks. I don't know how many dudes are supposed to be on the football field at any one time, I think the NFL is a craven organization, and I believe football does severe harm to many who subject themselves to multiple seasons. That said, Hard Knocks is incredible. To get a glimpse into meritocracy in action, there is no substitute. You either perform, or the coach's assistant tells you to turn in your playbook and GTFO. The story lines that are presented, the hopes and dreams of some of these guys are just emotional at times, it all makes for great viewing. The problem is, though, the season is way too short with only a little more than a handful of episodes.
That's unacceptable.
There is an entire story unfolding every single week, every single day within these teams. Amazon brilliantly sees the upside in making a show like this and the trailer is bananas. This is the show that Hard Knocks could be but, for whatever reason, is not. Let me see, literally, an entire season. Make it baseball, make it basketball, I don't care, when you're having to be your best every day to prove you should be there, this is the best kind of drama there is.
Nota bene: If you have any suggestions of trailers to possibly be included in this column, even have a trailer of your own to pitch, please let me know by sending me a note at Christopher_Stipp@yahoo.com or look me up via Twitter at @Stipp
In case you missed them, here are the other trailers we covered at /Film this week: