'The Crown' Season 3 Cast Adds Tobias Menzies As New Prince Philip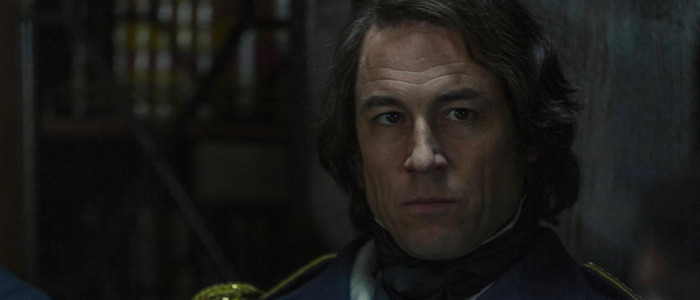 Tobias Menzies, who has appeared on Outlander and AMC's new horror series The Terror, is about to become royalty. Menzies will take over for Matt Smith on The Crown season 3, which is aging up its entire cast to show the passage of time. More on The Crown season 3 cast below.
Netflix's very expensive, very entertaining royal drama The Crown is jumping forward in time, and in the process, recasting all of its lead actors. Tobias Menzies, who can currently be seen on AMC's historical horror series The Terror, is the latest addition to the cast. Deadline confirms Menzies will take on the role of Prince Philip, husband of Queen Elizabeth II. Paul Bettany had originally been in talks to play Philip, but the talks fell through.
The Crown focuses on the monarchy of Elizabeth II. Each season of the series takes place over approximately 10 years, and after two full seasons, we've gone through about 20 years of Elizabeth II's reign. Creator Peter Morgan decided early on that rather than use makeup to age-up the cast, the younger actors would be replaced with older actors as the series progressed. "You can't ask someone to act middle-aged," Morgan told Variety. "Someone has to bring their own fatigue to it. The feelings we all have as 50-year-olds are different than the feelings we all have as 30-year-olds. That informs everything we do." The Crown season 3 will likely pick up sometime in the 1970s, according to Vanity Fair.
In addition to Menzies stepping into a role previously played by Matt Smith, Olivia Colman will now play Elizabeth II, subbing for original star Claire Foy, and Helena Bonham Carter will take over for Vanessa Kirby as Elizabeth's sister Princess Margaret.
In addition to Outlander and The Terror, Menzies has also appeared on Game of Thrones, Doctor Who, Rome, and The Night Manager, which also starred Olivia Colman.
The Crown drew some heat recently when it was revealed Matt Smith had been paid more money than Claire Foy. After the story broke, producers issued an apology, saying:
"We all have a responsibility to do what we can to ensure that these issues are tackled, and as a leading production company we want to make our contribution to the debate. As company policy we are engaged in conversations with ERA 50:50 and going forward are keen to talk to Time's Up UK; organisations which are working to ensure all women have a voice."