'Ready Player One' Likely To Have Spielberg's Biggest Opening In A Decade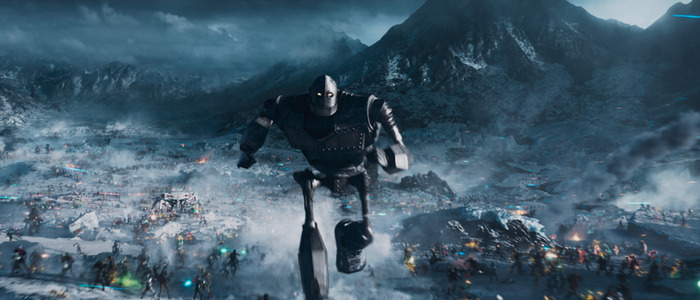 Steven Spielberg is about to have his biggest box office opening in 10 years. Tracking for Ready Player One indicates it will be Spielberg's best opening weekend since Indiana Jones and the Kingdom of the Crystal Skull. More on the Ready Player One box office below.
While early tracking indicated that Steven Spielberg's Ready Player One may be falling a bit short at the box office, a new report indicates it will be Spielberg's biggest opening in a decade. Ready Player One will begin its release on the night of Wednesday March 28, in more than 3,500 North American theaters before expanding to 4,200. Reports indicate the film will likely take in $45 million-$50 million by the time Easter Sunday wraps. If the film does end up with this opening weekend haul, it'll be the biggest opening weekend since Spielberg's 2008 film Indiana Jones and the Kingdom of the Crystal Skull.
Here's a breakdown of Spielberg's recent opening weekends, per Box Office Mojo.
Spielberg Opening Weekends
The Post $526,011 in 9 theaters
The BFG $18,775,350 in 3,357 theaters
Bridge of Spies $15,371,203 in 2,811 theaters
Lincoln $944,308 in 11 theaters
War Horse $7,515,402 in 2,376 theaters
The Adventures of Tintin $9,720,993 in 3,087 theaters
Indiana Jones and the Kingdom of the Crystal Skull $100,137,835 in 4,260 theaters
Ready Player One has been touted as Spielberg's return to blockbuster filmmaking. Spielberg told THR, "[Making Ready Player One] reminds me of the days when I did Jurassic Park and Raiders of the Lost Ark. I had so much fun on this, it was like a vacation, even though it was incredibly hard work."
The filmmaker has spent a good portion of the 21st century turning away from crowd-pleasing blockbusters and crafting more challenging, and in many cases, more rewarding films. Hopefully, Spielberg will continue to balance both blockbusters and non-blockbusters in the upcoming years. The filmmaker is currently planning to make a new Indiana Jones film as well as a remake of West Side Story.
Ready Player One is adapted from the popular pop-culture laden Ernest Cline novel of the same name. The film stars Tye Sheridan, Olivia Cooke, Ben Mendelsohn, Simon Pegg, Mark Rylance and Lena Waithe.
From filmmaker Steven Spielberg comes the science fiction action adventure "Ready Player One," based on Ernest Cline's bestseller of the same name, which has become a worldwide phenomenon. The film is set in 2045, with the world on the brink of chaos and collapse. But the people have found salvation

 in the OASIS, an expansive virtual reality universe created by the brilliant and eccentric James Halliday (Mark Rylance). When Halliday dies, he leaves his immense fortune to the first person to find a digital Easter egg he has hidden somewhere in the OASIS, sparking a contest that grips the entire world. When an unlikely young hero named Wade Watts (Tye Sheridan) decides to join the contest, he is hurled into a breakneck, reality-bending treasure hunt through a fantastical universe of mystery, discovery and danger.