'Lost' And 'The Leftovers' Creator Damon Lindelof Is Making A Blumhouse Movie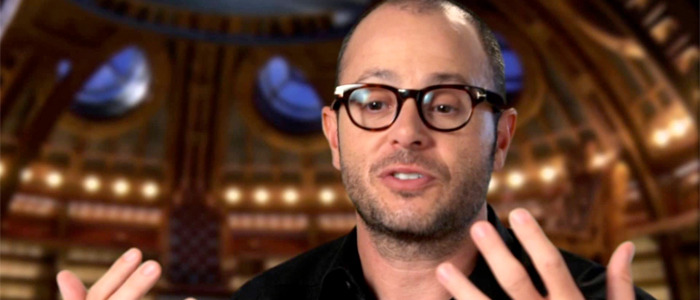 Damon Lindelof is heading back to the big screen.
The creator of Lost and The Leftovers has largely worked in TV over the past few years, but now he's co-written a new action thriller called The Hunt that will be produced by Jason Blum's Blumhouse, a company known for giving filmmakers low budgets but tons of control over their work.
Read more about the new Damon Lindelof Blumhouse movie below.
The Hollywood Reporter doesn't have an official logline for The Hunt, which is not to be confused with the 2012 Danish film starring Mads Mikkelsen as an accused child molester. But they do have a vague idea of what the new film will be about: "...the subversive feature takes its cues from the current political climate in America and aggressive nature of right versus the left — taking it to a more extreme, and violent, level." Sounds like this might fit nicely as a companion piece to The Purge franchise, another Blumhouse property that's satirized and commented on our country's political landscape.
Lindelof is teaming up with a pair of his Leftovers coworkers for The Hunt. He co-wrote the script with Nick Cuse and the movie will be directed by Craig Zobel. Cuse is the son of Lindelof's former Lost co-showrunner Carlton Cuse, and the lad started out as a writers' assistant on The Leftovers before graduating to a writer position on that show. Zobel directed a few episodes, along with an episode each of Westworld and American Gods, plus feature films like Compliance and Z For Zachariah. (Fun trivia: Zobel is also one of the founders of Homestar Runner, a popular Flash-based internet cartoon I loved when I was in high school.)
While Damon Lindelof has created some beloved television, he hasn't exactly had the greatest track record as a feature screenwriter. He has writing credits on Cowboys & Aliens, Prometheus, Star Trek Into Darkness, and Tomorrowland, none of which touched the greatness found in his TV scripts. And I have to admit that when I read THR's synopsis of The Hunt, the first thing that popped in my head was the trailer for a Dave Bautista movie called Bushwick, which...well, see for yourselves:
Here's hoping Lindelof and Cuse handle their premise with a bit more subtlety than that. We're all just trying to keep our heads above water in the seemingly never-ending parade of nonsense our current political climate is facilitating, and as much as I like Lindelof, the idea of spending all day being bombarded with real life left vs. right ideological battles and then retreating into a theater only to see a more extreme version of the same thing isn't exactly thrilling.
But I'd love to be proven wrong about this, because Lindelof writing a low budget thriller in the Get Out mold sounds like it could be a project that surprises me in the best possible way.