'Fire And Fury' TV Show Will Be Directed By Jay Roach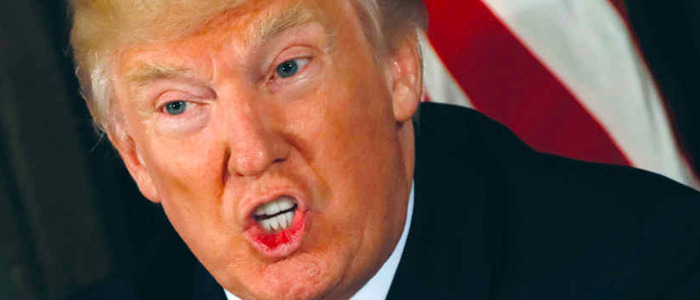 The HBO adaptation of Fire and Fury, Michael Wolff's best-selling book about the utter chaos and ineptitude inherent within the Trump White House, has found its director. Jay Roach, who helmed HBO's political drama Game Change, has been tasked with turning Wolff's book into a TV series.
The troubled beginnings of the Trump administration are apparently too detailed to compress into a movie. Instead, HBO is turning the events of President Trump's first year, as portrayed in Michael Wolff's book Fire and Fury, into a full-fledged TV series. THR reports that HBO has now tapped Jay Roach to helm the series. Putting Roach behind the camera makes sense for HBO – the filmmaker previously directed the political drama Game Change, about the 2008 presidential election.
Roach also directed Recount, which focused on the 2000 presidential election. Roach was also previously attached to helm a HBO mini-series about the 2016 election, based on a book by Mark Halperin and John Heilemann. However, the mini-series fell through after the book was dropped by the publisher when Halperin was accused of sexual harassment by multiple women. In other words, Roach is HBO's go-to-guy for political dramas.
Wolff's Fire and Fury became a media sensation when it was published earlier this year. Wolff was granted unprecedented access to the Trump White House during its first chaotic year, and provided some tantalizing details about how fucking terrible everyone inside the administration is. While some have claimed that parts of Wolff's book are inaccurate, the details were too juicy for readers to ignore. After a week, the book became the fastest selling book in publisher Henry Holt and Company's history, with over 700,000 orders shipped and 1.4 million orders placed. Here's the book's synopsis:
With extraordinary access to the West Wing, Michael Wolff reveals what happened behind-the-scenes in the first nine months of the most controversial presidency of our time in Fire and Fury: Inside the Trump White House.
Since Donald Trump was sworn in as the 45th President of the United States, the country?and the world?has witnessed a stormy, outrageous, and absolutely mesmerizing presidential term that reflects the volatility and fierceness of the man elected Commander-in-Chief.
This riveting and explosive account of Trump's administration provides a wealth of new details about the chaos in the Oval Office, including:
– What President Trump's staff really thinks of him
– What inspired Trump to claim he was wire-tapped by President Obama
– Why FBI director James Comey was really fired
– Why chief strategist Steve Bannon and Trump's son-in-law Jared Kushner couldn't be in the same room
– Who is really directing the Trump administration's strategy in the wake of Bannon's firing
– What the secret to communicating with Trump is
– What the Trump administration has in common with the movie The Producers
Never before in history has a presidency so divided the American people. Brilliantly reported and astoundingly fresh, Fire and Fury shows us how and why Donald Trump has become the king of discord and disunion.
This entire project fills me with trepidation. While I have no problem with a dramatization that goes after Trump and his nightmare administration of ghouls and goblins, it also feels too soon to turn Wolff's book into a series like this. With both Game Change and Recount, there was a fair amount of distance between the actual events and their dramatic recreations.
Of course, this sort of adaptation isn't without precedent. In 2008, Oliver Stone released W., which focused on another terrible president then still in office – George W. Bush. No matter what happens, this project is sure to draw attention from Trump supporters and detractors alike. I suppose the only question left to ask now is: who is going to play Donald Trump?