'The Darkest Minds' Trailer: Your Next YA Obsession Comes From The Producers Of 'Stranger Things'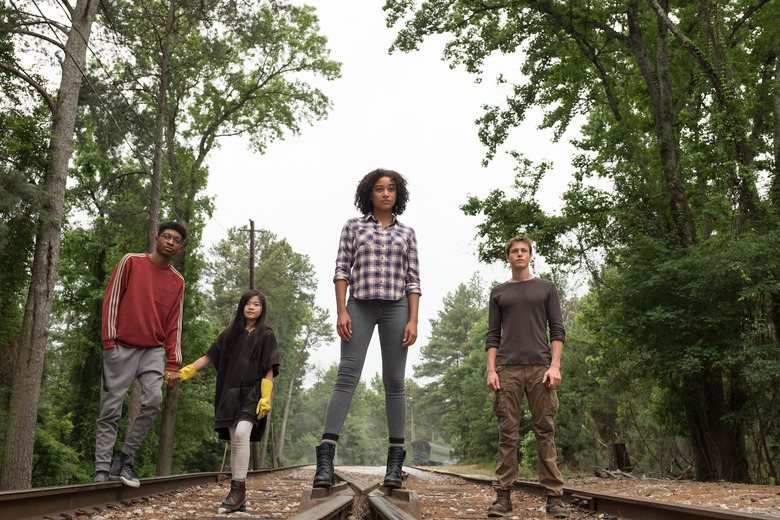 Just when you thought the young-adult movie genre was just about to fizzle out, in comes The Darkest Minds. It's everything you want and need in a YA movie: beautiful teens with inexplicably perfect hair, menacing government corporations, and a weird sci-fi twist. And that twist is superpowers.
Yeah, that teen superhero thing has already been done. Again. And again. But The Darkest Minds does have some impressive names behind it that may elevate it from a tired genre.
The Darkest Minds Trailer
Based on the novel by Alexandra Bracken, The Darkest Minds is a YA sci-fi thriller from the producers of Stranger Things and Arrival. Shawn Levy (Stranger Things, Arrival) and Dan Levine (Arrival) have their names attached to this Netflix film, and the trailer really wants you to know that. But barring the incessant plugging of two great sci-fi properties that have nothing in common, The Darkest Minds doesn't look half bad.
Amandla Stenberg is the intrepid protagonist who develops powers that she can't control after an unnamed worldwide catastrophe. And she's not the only one. Teens across the globe suddenly find themselves with superpowers, and this being a YA movie, the government immediately corrals them for experimentation and servitude. But Stenberg's Ruby escapes alongside three other teens (Harris Dickinson, Skylan Brooks, and Miya Cech) and they seek out a community where kids can live free from the government.
The trailer gives off an X-Men meets Divergent vibe, which is not necessarily a bad thing. And Stenberg is a promising young star who gave off a heart-warming and vulnerable performance in The Hunger Games, a series whose influence you can feel all over this trailer.
The YA genre may be fading from theaters, perhaps it will find a second life on Netflix.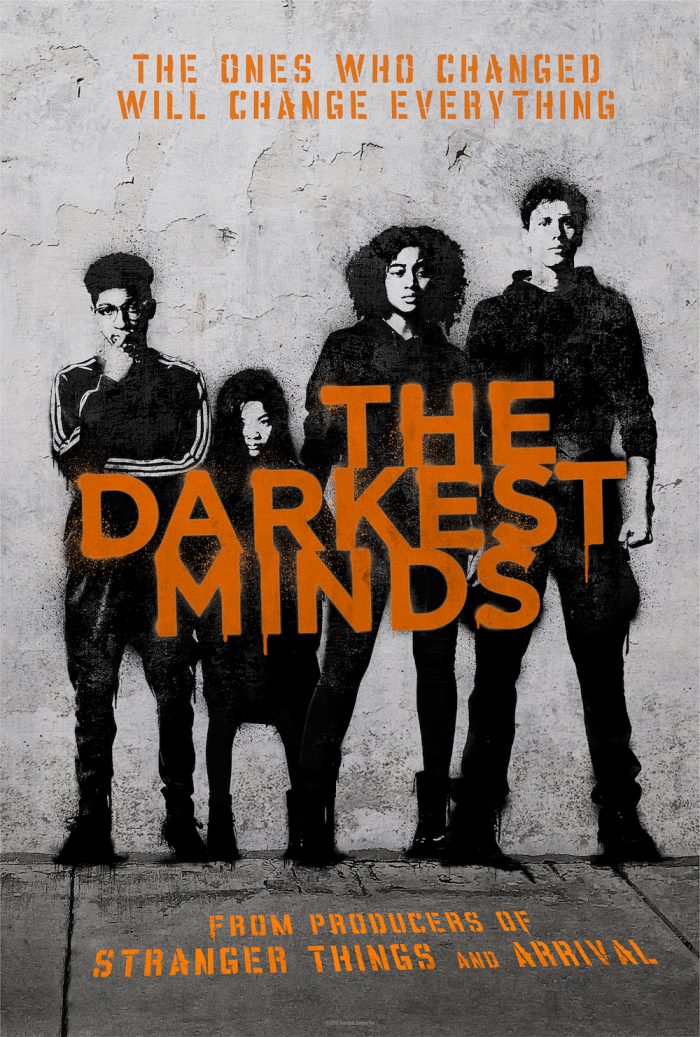 The Darkest Minds is set to premiere on Netflix on August 3, 2018. It's directed by Jennifer Yuh Nelson with a screenplay by Chad Hodge. It also stars Mandy Moore and Gwendoline Christie.
When teens mysteriously develop powerful new abilities, they are declared a threat by the government and detained. Sixteen-year-old Ruby, one of the most powerful young people anyone has encountered, escapes her camp and joins a group of runaway teens seeking safe haven. Soon this newfound family realizes that, in a world in which the adults in power have betrayed them, running is not enough and they must wage a resistance, using their collective power to take back control of their future.