'The Incredibles' Are Getting Their Own LEGO Video Game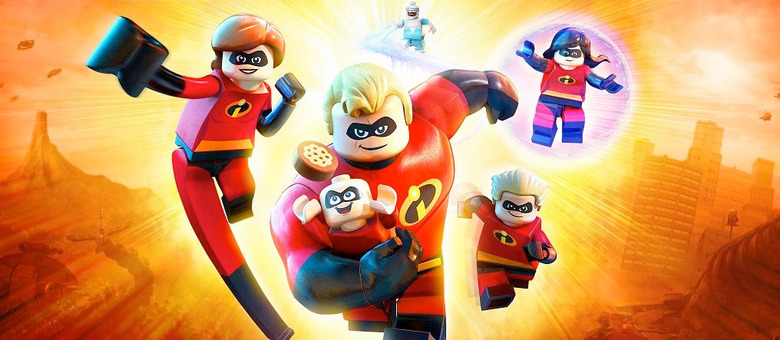 What do Star Wars, Indiana Jones, Harry Potter, Marvel, DC, Jurassic Park, Lord of the Rings and Pirates of the Caribbean all have in common? Sure, they all have their own successful film franchises, but they also all have their own LEGO video games. Now, Disney's computer animated super family is about to join them.
Warner Bros. Interactive Entertainment, TT Games, The LEGO Group, Disney and Pixar have announced that The Incredibles are getting their own LEGO video game inspired by both the original Pixar Animation film from 2004 and the forthcoming sequel arriving this summer. Watch the trailer for the LEGO The Incredibles video game below.
Watch the LEGO The Incredibles Video Game Trailer
Using The Incredibles as the basis for a new LEGO video should be extremely fun, if only to see the aesthetic of the Pixar movies brought into LEGO form. If you've never taken the time to play any of the LEGO video games, especially involving other licensed properties, they're extremely fun and rather addictive. There are endless items to collect, large environments to explore, and plenty of fun puzzles to solve, all in the style of LEGO building blocks. Plus, they're fun games for kids and adults alike to play, and the two-player modes allow you to play together.
Tom Stone, Managing Director, TT Games Publishing, had this to say about the game in a press release:
"The 'Incredibles' franchise, full of super-powered characters, adventures and teamwork, combined with all of the humor, puzzle-solving elements and unexpected surprises of LEGO games makes for the perfect combination for players. With 'LEGO The Incredibles,' fans can experience the non-stop action from both movies while fighting crime together as a super hero family."
The game will be available on Nintendo Switch, PlayStation 4, Xbox One, and PC and will be full of story levels from both The Incredibles and Incredibles 2. That includes the city of Municiberg that the Parr family calls home, as well as Nomanisan Island, the volcano island where Syndrome's headquarters was located in the first movie. The latter also happens to be a reference to a John Donne poem for those who like some random trivia.
Since the video game features references to the story, events and action of Incredibles 2, the video game isn't hitting shelves until June 15, 2018, the same day that the movie hits theaters this summer. Stay tuned for more on the anticipated Pixar sequel as we get closer to the release date.