Superhero Bits: 'Avengers: Infinity War' Charity Screening, 'Injustice 2' Legendary Edition & More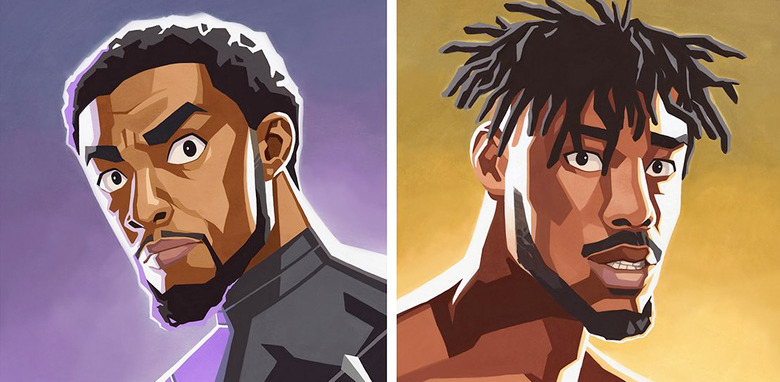 Can you support an Avengers: Infinity War screening helping underprivileged kids to see the movie? Did you notice the 1966 Batman Easter egg in Justice League? Would you like the Black Panther prints you see above? Is there a chance for a Cloak & Dagger and Runaways crossover? Will there be a Superman cameo in Shazam? All that and more in this edition of Superhero Bits.
A fanmade live-action Batman Beyond video uses footage from Justice League, The Dark Knight and more.
Help Reel Outreach, which has support from Disney, send underprivileged kids to see Avengers: Infinity War.
[EASTER EGG] In Justice League, upon making contact with Barry Allen, Batman's informant uses his cellphone to send word to him. When he does, his phone shows a red telephone icon when he presses it, a likely nod to Adam West's Batphone. I noticed this during my second viewing tonight.
by
in
DCcomics
It looks like there's a Justice League Easter egg referencing the red Batphone from the 1966 Batman TV series.
Marvel and DC movie stars are reaching out to help a terminally ill child get one of his wishes to come true.
If you're anxiously awaiting an Aquaman trailer, this fan edit probably won't do anything to hold you over.
Director Josh Trank has replaced "Fantastic Four" on his Instagram biography with a bunch of asterisks.
Limited edition 12x12 Black Panther prints available at https://t.co/mMvi4IHTJm! pic.twitter.com/yP6cxJ8vfL

— Nuri (@actionhankbeard) March 15, 2018
Artist Nuri Durr created these 12x12 prints for Black Panther that you can purchase now over at his website.
If you looked carefully, you might have spotted the Batman v Superman mech suit in the Justice League.
PAGE 2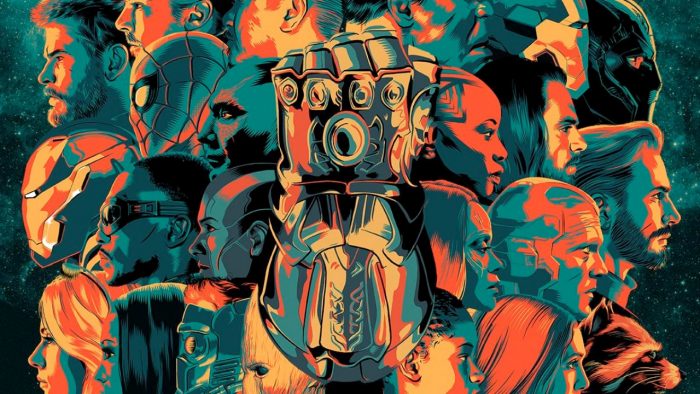 Birth.Movies.Death has a new special edition magazine paying tribute to Avengers: Infinity War on the way.
Jerry O'Connell is Superman, Rainn Wilson is Lex Luthor in The Death of Superman animated movie.
Gorilla Grodd comes after young Barack Obama in the promo for a new episode of DC's Legends of Tomorrow.Joe Pokaski is hopeful Marvel Entertainment can work out a crossover for Cloak & Dagger and Runaways.
👀 #infinitywar @renner4real #hawkeye #antman #wasp @Russo_Brothers pic.twitter.com/xuqgjW7UoO

— BossLogic (@Bosslogic) March 27, 2018
Boss Logic created an alternate Avengers: Infinity War character poster including Hawkeye's alter ego Ronin.
Is Henry Cavill's manager Dany Garcia teasing a Superman cameo in Shazam, which she's executive producing.
Injustice 2 is getting a Legendary Edition that will include all of the DLC characters like Hellboy and Darkseid.DC Entertainment president Diane Nelson is taking a leave of absence in April for an undetermined time.
PAGE 3
Tamashii Nations has a line of SH Figuarts figures from Avengers: Infinity War coming in September this year.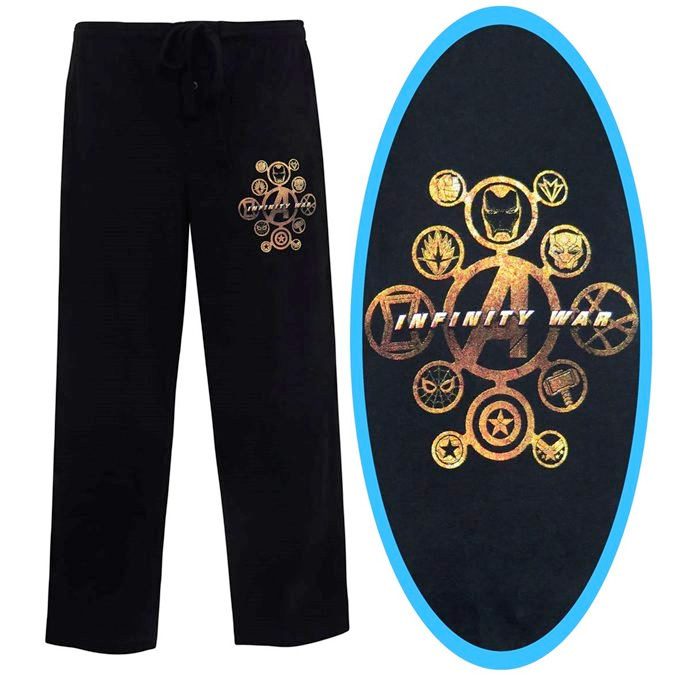 These Avengers: Infinity War men's pajama pants feature the logos of all the superheroes in the cosmic battle.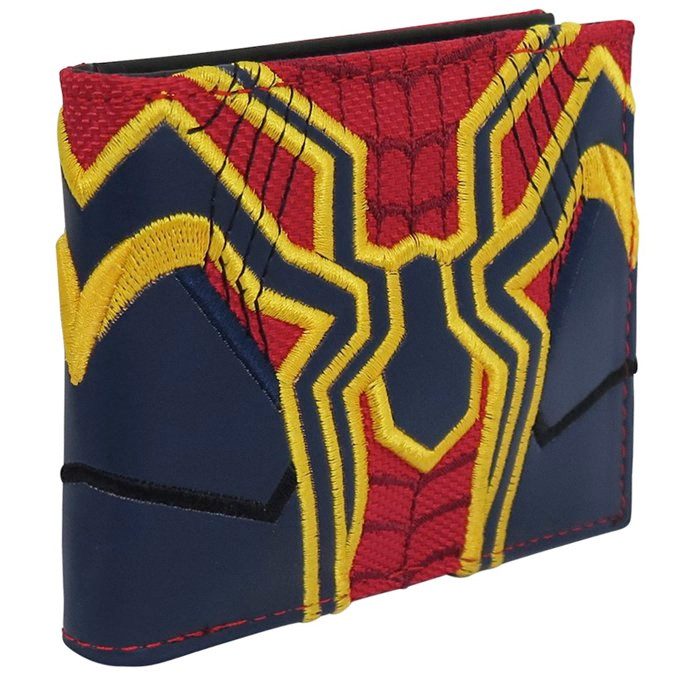 Let the Iron Spider protect your money and credits cards around this raised embroidered suited up bifold wallet.
LEGO has a new line of Avengers: Infinity War BrickHeadz coming to shelves on April 1st, just in time for Easter.
Read the previous edition of Superhero Bits right here.