MoviePass Partnering With Landmark Theatres For E-Ticketing, Advanced Screenings & More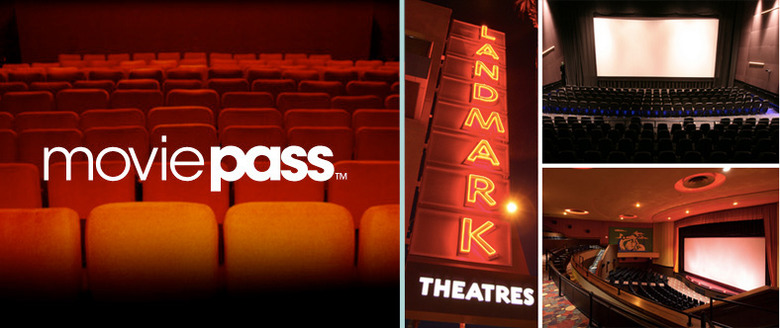 MoviePass is showing no signs of slowing down. Right now, the movie theater subscription service has a new deal offering an annual membership for just $6.95 a month, meaning plenty more subscribers will join the 2 million-plus users already taking advantage of the insanely good deal that allows them to see a movie every single day for a surprisingly small monthly fee. And now they've struck a new partnership deal with a nationwide movie theater chain.
Today, it was announced that MoviePass is partnering with Mark Cuban's Landmark Theatres, known for their showcasing of arthouse and indie films, for a new deal that will give MoviePass members several advantages and benefits to keep them coming back again and again. Find out more about the Landmark Theatres MoviePass deal below.
Landmark Theatres will now have the MoviePass service integrated into their ticketing system. This will allow MoviePass subscribers to take advantage of features like e-ticketing, in-app seat selection and advanced screening reservations, which are all features that aren't available at most theaters where MoviePass is accepted.
Not only is this a big deal for MoviePass, but it's great news for the independent film market. Landmark Theatres is the largest movie theater chain dedicated to highlighting independent films. It's one of the best places to catch festival-selected movies and awards fare. With 53 theaters spread across the United States (though not every state), having MoviePass in their corner should really help boost attendance for movies that normally struggle to find an audience.
This is What MoviePass Wants from Movie Theaters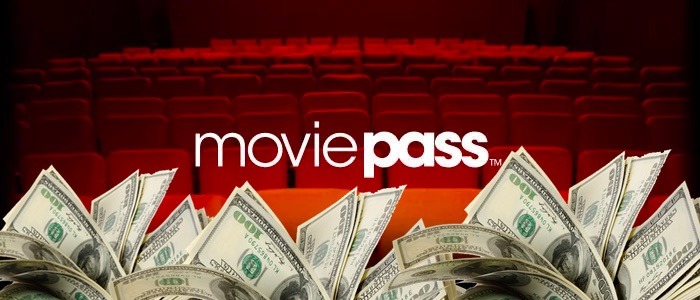 For anyone who has been wondering how MoviePass plans to survive when they're offering their services for a cost that is less than that of the average price of a single movie ticket, this is the answer.
MoviePass is building their subscriber base as much as possible to show movie theaters how much they can improve their attendance (and the numbers appear to prove that rather well). Then they'll bring their numbers to movie theaters and show them how much traffic they can drive to the big screen on any given day. If theaters agree to offer certain benefits to MoviePass users, then they'll strike a deal with that chain, presumably for a fraction of the ticket price from MoviePass users, or perhaps for a price that pays for MoviePass to promote specific Landmark screenings and titles.
Bernadette McCabe, Senior Vice President of Exhibitor Relations & Business Strategy at MoviePass had this to say about the new deal Landmark Theatres:
"Our relationship with Landmark represents another milestone achievement in our journey to enhancing the current movie theater ecosystem. It's another step towards educating exhibitors on how we can work together in a mutually beneficial way to create a valuable and cost-effective experience for moviegoers."
This deal will certainly help give MoviePass some leverage when the time comes to negotiate with other movie theater chains, but it'll be their subscriber base that matters the most. Of course, they might have a hard time convincing certain chains to strike a deal with them, especially with AMC Theatres essentially declaring war on the service from the beginning.
It seems like being a MoviePass subscriber is only going to get better, at least when it comes to benefits for users. Hopefully, they continue to improve their customer service so those users can remain satisfied.