Fox Pushes Back 'X-Men: Dark Phoenix' To 2019; 'The New Mutants' Delayed Six Months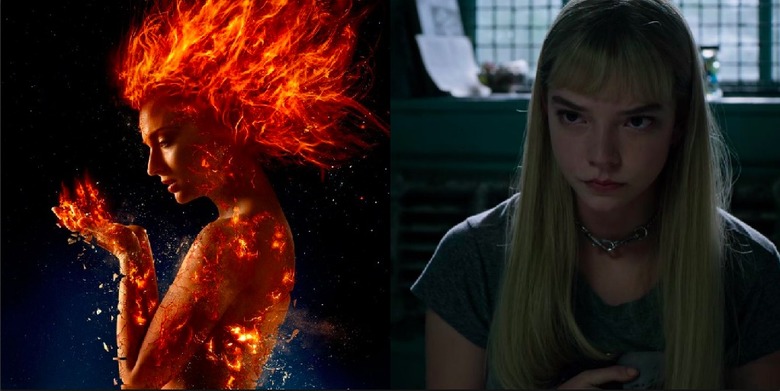 X-Men: Dark Phoenix will rise a little later than anticipated. 20th Century Fox release dates have been reshuffled, pushing back the release of X-Men properties Dark Phoenix and The New Mutants.
In the place of X-Men: Dark Phoenix's November 2018 release date will be the Freddie Mercury biopic Bohemian Rhapsody.
Fox pushed back the theatrical release dates of three of its upcoming major releases, Deadline reported late Monday night.
X-Men: Dark Phoenix, The New Mutants, and Bohemian Rhapsody were all bumped back a few months, with Bohemian Rhapsody taking Dark Phoenix's initial slot of November 2, 2018. Dark Phoenix will now open on February 14, 2019, and The New Mutants has moved from February 2019 to August 2, 2019.
This is the second delay in so many months for New Mutants, the X-Men spin-off directed by Josh Boone and starring Anya Taylor-Joy, Maisie Williams, and Charlie Heaton. The film was originally slated for April 2018 but was pushed back to 2019.
2018 was supposed to be the X-Men's big year. Coming off the critical failure and commercial disappointment that was X-Men: Apocalypse, Dark Phoenix is intended to be the creative revival of the core X-Men series, while New Mutants takes a new horror-inspired spin on the comic book franchise. But the cast and crew of New Mutants aren't disappointed by the delays.
"I do think that there is a great responsibility to make sure the movie is done right and that we deliver the fans something that they can all feel happy about and excited about," star Anya Taylor-Joy told The Playlist. "So, I don't think it being delayed is a bad thing because it's definitely more important to make sure that we get it right than rushing to make a date. So, hopefully, all of these reshoots and adding of the new character that will give the fans an altogether satisfactory, wonderful product."
Meanwhile Bohemian Rhapsody, which once shared an X-Men connection with former director Bryan Singer, is likely getting delayed due to its troubled production. Singer was fired for "on-set drama" midway through production, with Dexter Fletcher taking over the biopic starring Rami Malek in December.
The show must go on, as a certain Queen singer once crooned. And you can look forward to these showings just a few months later than expected.