These 'A Quiet Place' Clips And TV Spots Will Give You The Creeps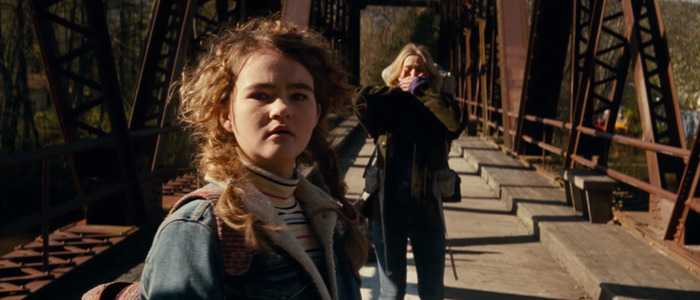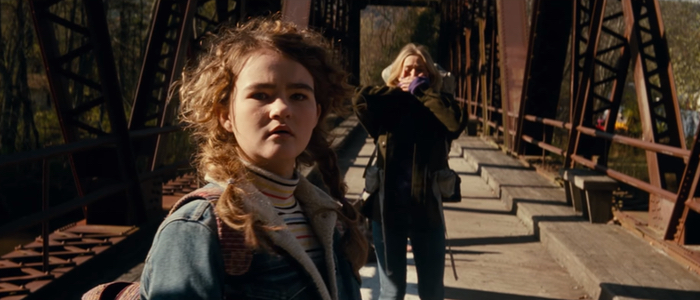 A whole slew of A Quiet Place clips and TV spots have arrived to give you the creeps. John Krasinski's horror film has already earned rave reviews out of SXSW, and from the intensity on display in these clips, it's easy to see why. Watch the Quiet Place clips below.
I never thought I'd be excited to see a horror movie directed by Jim from The Office, and yet here we are. Life is strange! In A Quiet Place, "a family of four must navigate their lives in silence after mysterious creatures that hunt by sound threaten their survival. If they hear you, they hunt you." The clips below are loaded with tension, and thankfully don't give too much away.
A Quiet Place Clip: Bathtub 
In this clip, Emily Blunt enjoys a relaxing bath with a nice glass of wine. She lets the bubbles wash away the day, and unwinds while listening to some smooth jazz. Just kidding. She's actually hiding in the tub while some unseen monster lurks just out of frame, all while Marco Beltrami's score pounds away.
A Quiet Place Clip: Bridge
In this clip, Krasinski and Blunt are carrying their children across a bridge. Everything looks nice and tranquil – until one of the kids sets off a very loud toy. Needless to say, having a noisy toy in a world of monsters attracted to sound is a bad idea. Much running follows.
A Quiet Place Clip: Silo
This super-quick clip features Millicent Simmonds coming face-to-face with...something. Beware of jump scares.
A Quiet Place TV Spot
Now that the clips are out of the way, here's a Quiet Place TV spot, featuring Scary Trailer Voice Guy and lots of pull-quotes, including one from /Film.
A Quiet Place TV Spot 2
Here's one more TV spot. In this one, Scary Trailer Voice Guy says, "On April 6, stop talking." Good advice!
Reviewing the film at SXSW for /Film, Meredith Borders wrote that A Quiet Place is a "majorly effective monster movie," and added:
A Quiet Place is, above all else, really scary. Krasinki plays with tension in relentless waves, these cycles of fear and release, fear and release. So many of these recent contained horror films are all build-up and no pay-off, and A Quiet Place pays off again and again, with remarkable set pieces and long, unflinching looks at these arachnid beasts, their leathery, complicated physiques, endless caverns of teeth and giant, ghastly ears. The score is plaintive and mostly sparing, until the moments that our heroes are face to face with these horrifying creatures, and then it's almost louder than we can stand.
A Quiet Place opens on April 6, 2018.