MoviePass Reveals Which Movies They've Boosted Ticket Sales For The Most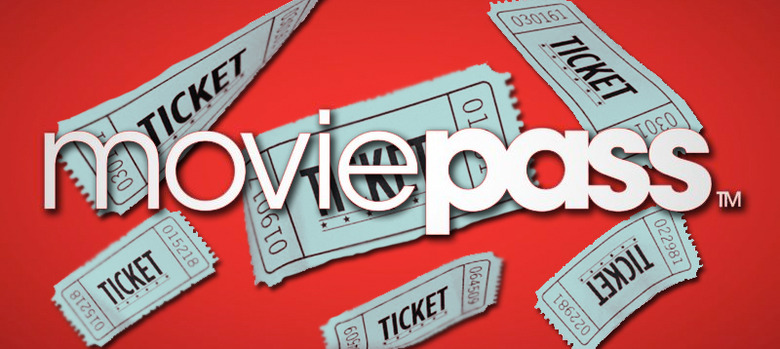 MoviePass is certainly shaking things up when it comes to the theatrical box office. It remains to be seen what the long term impact will be for theater chains and studios (or whether MoviePass can sustain itself), but for now, MoviePass is growing and showing no signs of slowing down. The service has passed 2 million subscribers, and they're only going to get more with their recent price drop for an annual subscription.
With that large of a consumer base, MoviePass hasn't been shy about touting their influence on the movie-going public. In fact, they've just provided some general numbers for which movies they've sold the most tickets for since their revamp last year. It should come as no surprise that Black Panther comes out on top with over 1 million tickets sold through MoviePass, but it appears the service has helped plenty of other movies sell tens of thousands of tickets.
MoviePass recently provided data to Business Insider laying out the 27 movies that have been the most successful with their users. Here's how they're broken down:
Over 200,000 tickets sold:
Pitch Perfect 3
Peter Rabbit
Molly's Game
12 Strong
Tomb Raider
The 15:17 to Paris
A Wrinkle in Time
Darkest Hour
Death Wish
The Commuter
Maze Runner: The Death Cure
Lady Bird
Murder on the Orient Express
I, Tonya
More than 300,000 tickets sold:
Three Billboards Outside Ebbing, Missouri
Justice League
Red Sparrow
Coco
More than 400,000 tickets sold:
Annihilation
The Post
Thor: Ragnarok
The Shape of Water
More than 500,000 tickets sold:
Star Wars: The Last Jedi
Game Night
The Greatest Showman
More than 750,000 tickets sold:
Jumanji: Welcome to the Jungle
More than 1 million tickets sold:
Black Panther
Seeing the numbers for movies like The Greatest Showman and Jumanji: Welcome to the Jungle help explain how those movies remained so successful at the box office for an extended period of time. Though we obviously can't place all the success on MoviePass, surely plenty more moviegoers went to see these movies because it wasn't going to cost them a dime.
If we take the average ticket price of going to a movie in 2017 at $8.97, then the lower tier of movies that sold over 200,000 tickets earned at least $1.79 million from MoviePass tickets. And the numbers only get higher from there.
The question is how many of these MoviePass subscribers wouldn't have gone to see these movies if they didn't have a MoviePass subscription. Surely the company is doing customer surveys that ask people this very question in order to tout the effect they're having on box office. Plus, let's not forget that the company occasionally blacks out certain movies in certain markets, likely using it as a point of comparison for how movies do in areas with MoviePass compared to places where subscribers couldn't use it.
We'll be waiting while before we see if MoviePass has the traction to stick around longer than a few years. Beyond the cost to maintain the service, they've stumbled with customer service (though they're making attempts at improving it), and they've made missteps with their reportedly inactive tracking software within the MoviePass app that has since been removed. Right now it seems the biggest enemy MoviePass has might be itself, so hopefully they don't get in their own way.