Tiffany Haddish Joins 'The Lego Movie 2' Cast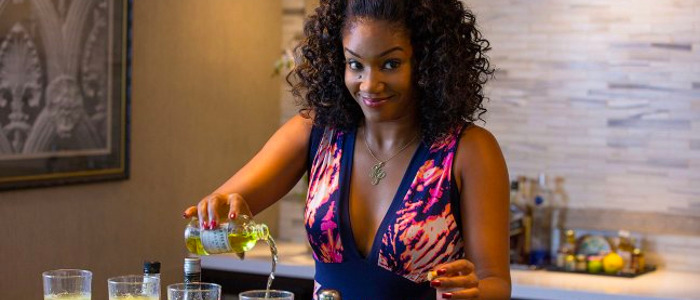 Comedy superstar Tiffany Haddish has joined The Lego Movie 2 cast alongside original stars Chris Pratt and Elizabeth Banks. This is yet another high-profile gig for Haddish, who broke out in a big way in last year's Girls Trip.
Everybody wants Tiffany Haddish in their film now, including The Lego Movie franchise. THR reports Haddish has joined The Lego Movie 2 cast in an undisclosed key role. Lego Movie stars Chris Pratt and Elizabeth Banks are returning as well. Plot details for The Lego Movie 2 are still under wraps, but I'd imagine they involve Legos in some capacity. I could be wrong, though.
Trolls director Mike Mitchell will helm the film. Original Lego Movie directors Phil Lord and Chris Miller wrote the first draft of the script. BoJack Horseman creator Raphael Bob-Waksberg later joined the production for a script re-write. Matt Fogel later came on board and wrote the latest draft of the film. Dan Lin, one of The Lego Movie 2 producers, said this of the project:
"We don't make these movies just to make them. With the LEGO Movie Sequel we're going to explore themes we haven't yet explored in the first movie. You can see where we ended the first movie, with Duplo, and Finn being encouraged by his dad to play with his little sister. So you can see it's ripe for storytelling in the sequel, and certainly for themes we didn't explore in the first movie as far as older sibling/younger sibling, how do boys play/how do girls play. So it's really ripe for exploration."
The Lego Movie 2 will be yet another brick in the ever-expanding Lego movie franchise world. After Lego Movie was a surprise critical and financial hit, other films followed – including The Lego Ninjago Movie and The Lego Batman Movie. A spin-off film, The Billion Brick Race, is also in development, but has suffered from some behind-the-scenes setbacks. The film's director, Jorge R. Gutierrez, recently left the project.
Haddish has over 40 acting credits to her name, but it was her scene-stealing role in 2017's Girl's Trip that rocketed her to fame. Since then, she's served as the first black female stand-up comedian to host Saturday Night Live, and become attached to several projects. She stars in the upcoming TBS series The Last O.G. alongside Tracy Morgan, and has four films set for release in 2018 – Uncle Drew, Night School, The List and All Between Us. Haddish was also recently cast in The Kitchen, a comic book adaptation also starring Melissa McCarthy and Elisabeth Moss.
The Lego Movie 2 is set for a February 9, 2019 release.