TV Bits: 'Fargo' Season 4, 'Fahrenheit 451', 'A Series Of Unfortunate Events' Season 2, And More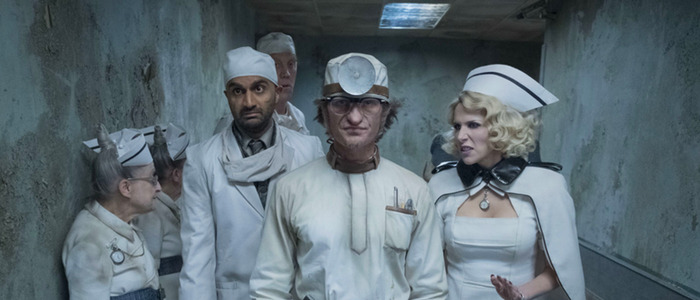 In this edition of TV Bits:
An update on Fargo season 4
HBO announces a premiere date for Fahrenheit 451
Happy Holidays! Hallmark will debut 34 new Christmas movies in 2018
The line-up for Seth Rogen's Hilarity for Charity has been announced
Margot Robbie will produce a Shakespeare anthology series with a female spin
A behind-the-scenes look at the new season of A Series of Unfortunate Events
A teaser for the YouTube original Impulse
Zach Braff can't let the past die; pitched a 2-hour Scrubs reunion movie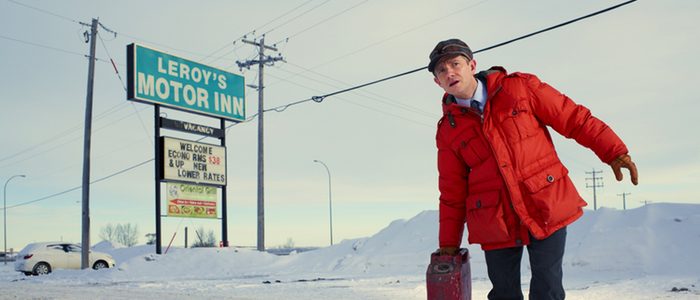 Fargo season 4 will happen eventually. The show, inspired by the Coen Brothers movie of the same name, has crafted three dark, twisty seasons that have jumped back and forth in time. As for season 4, it will apparently keep the action firmly rooted in the past. Speaking with THR, Fargo creator Noah Hawley said: "I don't have a lot of time right now to focus on it. What I can say is that it will be another period piece." Hawley added:
"I'm always interested in trying to expand the definition [of the series]...Fargo can be this, but can it also be this? The only reason to make another one is if you're going to do something different. We've made 30 hours of the show so far, and the last thing I ever want is for someone to say, 'You know, it's Fargo. They do their Fargo thing, and it's funny.' If you have this tone of voice and this ability to channel this Coen brothers' sensibility, you just don't want to repeat yourself, because they never do."
Fact. Fiction. Flame.#Fahrenheit451, starring @michaelb4jordan and Michael Shannon, premieres May 19 on #HBO. pic.twitter.com/pjSeXrKXaw

— HBO (@HBO) March 23, 2018
HBO has finally announced a release date for their Fahrenheit 451 adaptation starring Michael B. Jordan and Michael Shannon: May 19, 2018. Adapted from Ray Bradbury's novel, Fahrenheit 451 is set in a dystopian future where knowledge is heavily controlled, and books are considered propaganda and burned. Here's how HBO puts it: "[D]epicting a future where the media is an opiate, history is rewritten and "firemen" burn books. Michael B. Jordan portrays Montag, a young fireman who forsakes his world and struggles to regain his humanity as he battles his mentor, fire captain Beatty, played by Michael Shannon. Sofia Boutella stars as Clarisse, an informant caught between the competing interests of Montag and Beatty."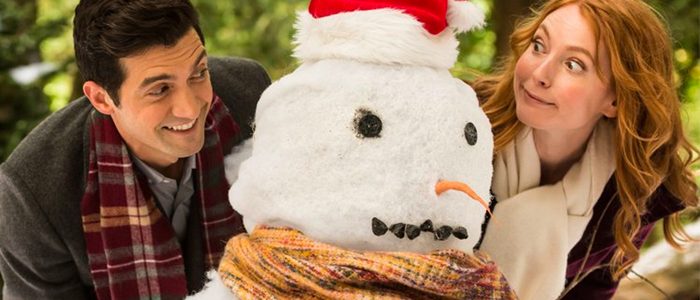 It's almost April, which means it's time to celebrate Christmas! At least according to Hallmark, who have announced (via EW) that they plan to release a whopping  34 new Christmas movies in 2018. Hallmark Channel will air 22 of these 34 movies, while network HMM will show a dozen more. Per EW, "Hallmark Channel will begin to roll out the new ones on Oct. 27 as its Countdown to Christmas programming block begins, while HMM starts its "Most Wonderful Movies of Christmas" campaign on Nov. 4." Better start trimming the tree now, I guess.
Seth Rogen's Hilarity For Charity is coming to Netflix in April, and the line-up has been announced. Guests scheduled to appear include: Tiffany Haddish, Sarah Silverman, Michelle Wolf, John Mulaney, James Corden, The Muppets, Post Malone, Nick Kroll, Kumail Nanjiani, Sacha Baron Cohen, Jeff Goldblum, Michael Che, Craig Robinson & The Nasty Delicious. "We started the Los Angeles variety show six years ago in order to raise awareness for Alzheimer's, a disease that has touched so many families including my own. Our goal is to educate a younger audience and ultimately create the next generation of advocates for the cause," said HFC Co-Founder Lauren Miller Rogen. "I am so thrilled to be able to share this year's show with an even larger audience through our partnership with Netflix and are proud to have them as a partner."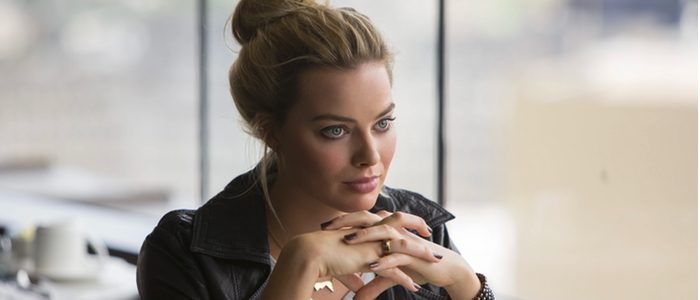 Margot Robbie is slowly taking over Hollywood, and we're here for it. Robbie has added yet another project to her growing list: a Shakespeare anthology series for ABC. Per The Wrap, "A female creative team is taking point on the untitled project comprised of ten standalone episodes, each based on a classic Shakespearean tale that has been updated to comment on our modern, global society." I'm a big Shakespeare nerd, so this is extremely my jam. Robbie will executive producer the series with Brett Hedblom.
A Series of Unfortunate Events is returning an all-new season of misery. Ahead of the show's return to Netflix, here's a behind-the-scenes look at the new season. From the look of this video, this season will be even bigger and more outlandish than the last. You also get a look at several of the new guest stars, including Nathan Fillion, who shows up with a truly terrible haircut. I loved the Unfortunate Events books, and while parts of season 1 were well-done, it left me a bit cold. Here's hoping season 2 will be much better. All episodes of A Series of Unfortunate Events season 2 arrive on Netflix March 30, 2018.
YouTube wants in on this "streaming originals" thing, so they've been creating their own programs for their pay service YouTube Red. Their latest is Impulse, the story of a teen girl having trouble adjusting to her new town. Everything changes when a traumatic event unleashes a power within her. This Impulse trailer is appropriately moody and color corrected to be blue as hell. There's also a slowed-down cover a pop song, which is a prerequisite for these sort of things. Look for Impulse this summer.
In the upcoming YouTube Red Original Drama Series IMPULSE, 16-year-old Henry Coles is an outsider in her new town of Reston, New York. With a major chip on her shoulder and no friends, she remains withdrawn and isolated, but everything changes when a traumatic encounter with a classmate triggers something deep within Henry— unleashing a power she cannot control.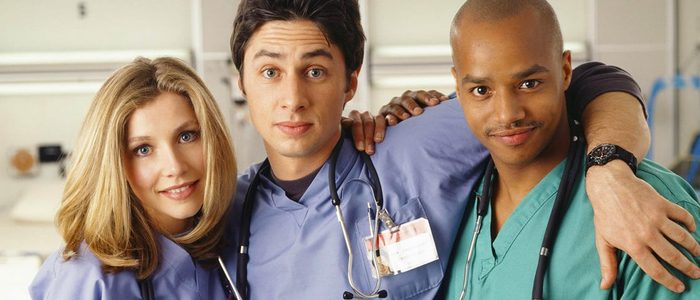 Zach Braff (remember him?) still holds out hope for a Scrubs (remember that?) reunion. Braff told the IMDb Show that he's pitched a Scrubs reunion as a 2-hour TV movie. Braff didn't provide too many details, nor did he say which of the show's characters might possibly return for the reunion movie (if it happens), but he did say he put the idea out there to Scrubs creator Bill Lawrence:
"I can't tell you because it's part of my pitch but I told him this whole pitch over dinner and he laughed a lot and said, "We'll see, We'll see." I think it would be fun to do a 2 hour Scrubs movie..I would totally do that!"
We'll see, indeed.