This Week In Trailers: Impulse, Liberated: The New Sexual Revolution, Eviction Notice, The Cleaners, Never Steady, Never Still, Belly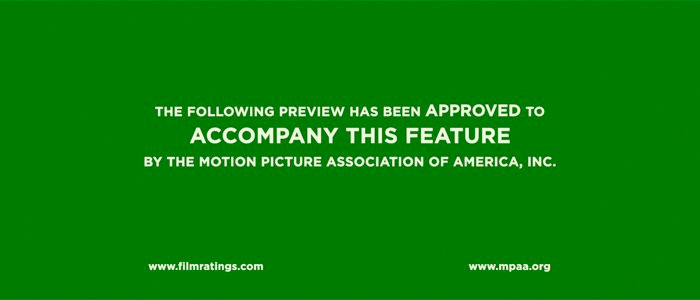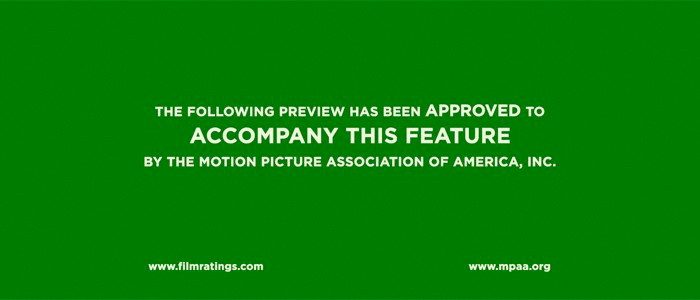 Trailers are an under-appreciated art form insofar that many times they're seen as vehicles for showing footage, explaining films away, or showing their hand about what moviegoers can expect. Foreign, domestic, independent, big budget: What better way to hone your skills as a thoughtful moviegoer than by deconstructing these little pieces of advertising?
This week we catch up with Doug Liman's latest project, watch a documentary about people who keep your smut off social media, watch some people take a stand against the man, go on Spring Break and quickly figure out why some people are sexually broken, slow it down to watch a mother and son grind out a very lonely existence, and catch up with 90's pop rock sensation, Belly.
How long does it take to tell a great story? Director Laura O'Grady is banking on the idea that all she needs is 22 minutes of your time. She's telling the story of some people in a trailer park who have to vacate, but aren't, and she hopes that it will make for something compelling. Just watching this trailer unfold, I genuinely appreciate not only the way it is designed. Which is to say that it is very clean, well paced, and well executed, and communicates what is at stake for those involved without being heavy handed about it. Just believing in the story she wants to tell, and presenting it as it is, makes for a fantastic trailer that moves you and speaks to something universal.
Liberated: The New Sexual Revolution
Growing up, using pop culture as my guide, I knew that going to Fort Lauderdale was the mecca every young male wanted to someday visit when they become of age. Countless movies used it as a backdrop for zany comedies, and networks like MTV capitalized, literally, on its hypnotic charm like the Comic-Con for hedonists that it was. The closest I came to visiting Florida in any capacity to indulge in the kind of debauchery was in my living room, watching Revenge of the Nerds II: Nerds in Paradise. Alas, it was not ever meant to be for me, and director Benjamin Nolot is on to something with this documentary. If you want to talk about toxic masculinity, if you want to talk about the things that young people subject themselves to, which inevitably end up unfavorably for everyone involved, spring break, and these kinds of soirees, are a great jumping off point about where we are as a culture. The trailer fantastically weaves the more salacious in with the more serious. In sum, there appears to be a legit balance of dissecting the why and what of this raunchy culture.
Slowly, inevitably, every social network sooner or later becomes a pariah for one reason or another. Whether it's simply function or changing styles, or something else entirely, no one rules the roost forever. And, as it pertains to those who have to moderate the inordinate amount of content flowing onto these social networks, it's unimaginable about what this is doing to those who have to police the rest of us. The writer Adrian Chen did a fantastic job writing about this subject in Wired years ago. Now, hopefully, this documentary shines a light on the nastier side of humanity in order to illuminate some part of us that needs exposing. The content we upload, and the people who have to witness it all, literally firsthand, is something akin to a sociological representation of who we are and what we've wrought into the culture at large.
Never Steady, Never Still
If you're going to come out of the gate with something strong, then first time writer/director Kathleen Hepburn is bringing the heat. The actress we see most in this trailer, Shirley Henderson, has received raves for her performance here and it's easy to see why that's the case. She comes off as genuine, she's not exaggerating her lot in life for dramatic effect, and, it feels like she downplays her role to the point that it feels real. The moments that we get in this are heavy and the subject matter does not provide for any kind of relief. However, with the acclaim and notice this movie has received, that's a very good thing. The trailer is, far and away, one of the more compelling ones I've seen in weeks.
Impulse
Between this and Cobra Kai, I'm beginning to see a pattern with YouTube Red Originals.
Doug Liman's name is all over the press release for this and, after seeing the trailer, you can understand why. You have a middling to average looking series, bowing on a service that I'm guessing isn't bringing in the kind of clientele that Netflix is, so you craft something for the teens that has a little cache. Hence, you have Doug Liman's name liberally used, but obviously absent, in the actual product. The trailer itself feels wafer thin, with a little visual pizzazz to add some flavor. Unfortunately, it tastes like cardboard.
Shiny One
This is my mini-Water Cooler entry for the week.
For those of you who are just beginning on your musical journey of trying to discover what musician or band you're going to grasp with your ears and never let go, I say choose wisely.
Many decades ago, I bought a Cassingle (Jeez, Chris, how old are you?) for "Feed the Tree" by Rhode Island's finest, Belly, and it changed the course of my musical life. In the 90's when the word "alternative" meant so many different things, depending on who you were talking to, there was Belly, cutting their own path by being genuine, creative, catchy, and, as I could attest to later when I met them, wildly affable. In the span of 2+ years their star burned bright, and, as many of these kinds of stories go, simply faded like a shooting star entering the atmosphere. These kids never left my creative sandbox and were a part of my first book that I wrote almost a decade after they broke up.
But a decade after that, there was a sign of life. In a matter of months they were back on the road in 2016 playing shows, and words fail me when I describe what it was like to see these four people together again not as some nostalgia act but as four musicians who felt that things aligned perfectly once more to see how it would go. Not going to lie, these shows were nothing short of electric. I was 20 again, reveling in the old and the new and experiencing something akin to a reunion but there was something different. They weren't done. You could just sense there was the hope of new art. At first it was a couple of new songs played during the show, and then there was going to be an EP. Fast forward to 2018, and they're coming out with album number three on May 4th with a blisteringly catchy song that is best listened all the way turnt up called "Shiny One." Following that, they're back on the road this year to play some shows and bring some joy to those of us who never counted them out.
These four (Tanya Donelly, Thomas Gorman, Chris Gorman, and Gail Greenwood) have proven that you really can go home again because this is a house filled with hope, love, positivity, and a fan base that won't relent. If any of you are even close to remembering this band, I implore you to give this a spin if only to see that even after two decades removed from making music, you still can have something to prove. Even though I'm old AF, and I'm slowly slipping into stages of being wildly despondent about life now that I have my own daily lot to deal with, this new music has been a revelation. It made me appreciate this chance to experience something that rarely happens when a creative group of people go their separate ways.
Knowing how giddy all of this activity is making me feel on the inside has made me want this kind of feeling for anyone who has ever been a passionate fan of something only to see it fade to a cool ember. As the years pass you keep it warm in your heart, but like what happened here, something occurs and those emotions and synaptic connections rage back into the inferno you once knew, and the next thing you know, you're booking plane flights all over the country because you can't be content with just seeing one show. Oh no, you need at least 3 or 5 to make this a worthy run because you just don't want this feeling to stop. It's madness in the service of something wonderful.
In addition, and this is probably a result of getting closer to my own demise, I've stopped thinking about this reunion as something that is bringing me joy, that this is something for me. True, it is going to do that, but when you understand that this has brought them affirmation, brought them a sense of artistic excitement and achievement, you get it. You become a part of something symbiotic. And I completely understand that on a global scale this is but a fraction of a fraction of something to be so elated about. But for me, when you're a fan of something that means so much to you, there's nothing like getting a second chance to revive a part of yourself that you felt was buried in a version of yourself you hardly recognize anymore, to enjoy life through that devil-may-care prism that all of us used to have if only for a moment, it is a rarity, and I'm not taking this year for granted. See you all on the rail...
Nota bene: If you have any suggestions of trailers to possibly be included in this column, even have a trailer of your own to pitch, please let me know by sending me a note at Christopher_Stipp@yahoo.com or look me up via Twitter at @Stipp
In case you missed them, here are the other trailers we covered at /Film this week: