The Hulk Hogan/Gawker Case Is Getting Its Own Movie (Again)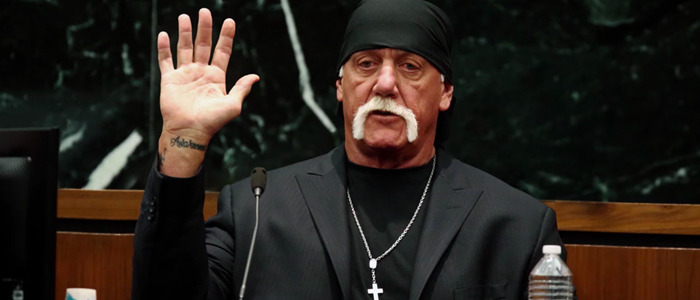 Hulk Hogan may be coming back to the big screen – not as the latest member of the next Expendables cast, but played by another actor in a dramatic retelling of the most talked-about chapter of Hogan's life.
It's a tale as old as time: boy becomes internationally famous wrestling superstar, boy films sexual encounter with friend's wife, website gets ahold of sex tape and publishes it without boy's permission, and boy sues website into oblivion with the help of a wealthy venture capitalist with an axe to grind against website. You know, that old gem.
The Hulk Hogan Gawker story has already been covered in depth in a Netflix documentary, and there's also a potential limited series about it that's currently in the works. But that's not stopping a director on Modern Family from stepping behind the camera on a separate movie version of the story.
Variety reports that Jason Winer, who has produced and directed TV shows like Modern Family, Life in Pieces, and 1600 Penn, has attached himself to Gawker v. Thiel, a film that "centers on the fall of the controversial media company and the man that helped bring it down." The "Thiel" in that title refers to Peter Thiel, the venture capitalist who funneled $10 million of his own money into Hulk Hogan's defense case as a way to get back at Gawker, who published an article outing Thiel as gay back in 2007.
I've seen other sites write about Gawker v. Thiel as if it will be a courtroom drama, but Variety's report explicitly states that the infamous court case "will not be at the forefront of the film." So don't expect any dramatic "YOU CAN'T HANDLE THE TRUTH!" outbursts from whoever has the unenviable task of portraying Hulk Hogan in this movie. Instead, the film will supposedly concentrate more on the major players involved in the controversy: people like Nick Denton, the founder of Gawker; A.J. Daulerio, the editor who published the article in question; and Thiel himself.
Does This Story Need To Be Told Again?
I understand this is a dramatic – and even important – event in terms of the battle between privacy and free speech, but with a documentary already out there and an entirely separate project in the works covering the same ground, this project seems wholly unnecessary. But I don't know – screenwriter John Gary reportedly spoke with 23 separate sources when he was crafting the screenplay, so maybe there's a chance that all of Gary's groundwork will result in an insight into this process that's yet to be uncovered. But I'm not holding my breath.