John Musker's Greatest Legacy At Disney Was His Willingness To Change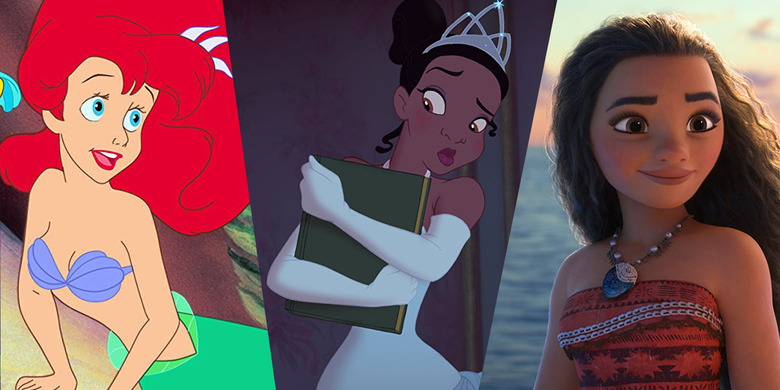 (Welcome to The Disney Discourse, a recurring feature where Josh Spiegel discusses the latest in Disney news. He goes deep on everything from the animated classics to the theme parks to live-action franchises. In this edition: why the recently retired John Musker matters to Disney's past and its future.)
There are only a few people whose presence at Walt Disney Animation Studios has been as massive as that of Walt Disney himself. During Disney's life, although he never directed a single animated feature, it was hard to see anyone else at the studio he created with his brother being quite as influential or impactful as he was. After Walt Disney's death in 1966, there have been a handful of artists who could say that they caused major change at the studio, from the late composer Howard Ashman to the now-mired-in-controversy animator and producer John Lasseter.
Last weekend, one of those great artists stepped down from Disney Animation: longtime animator and director John Musker, whose loss at the studio will be keenly felt for a long time.
Remembering a Legend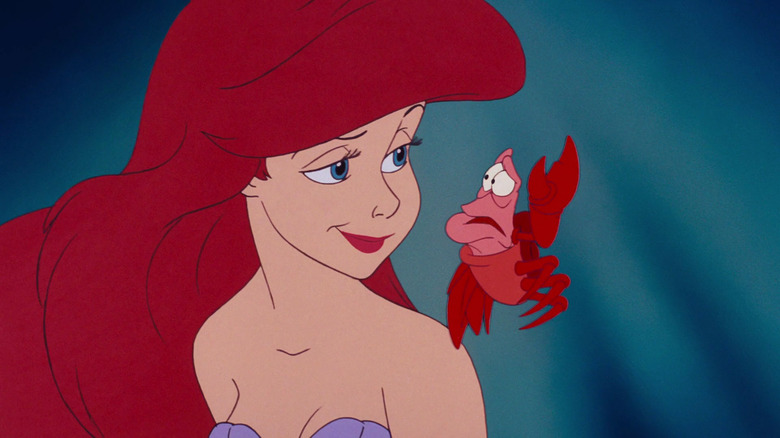 You may not know John Musker's name the way you know Ashman's or Lasseter's, but he's as responsible for so many of the company's cinematic touchstones of the last 40 years as either of those men. Along with Ron Clements (who's still a Disney employee), Musker co-directed seven of Disney's animated features: The Great Mouse Detective, The Little Mermaid, Aladdin, Hercules, Treasure Planet, The Princess and the Frog, and Moana. You'd have to go back to the 1960s and 1970s to find any other Disney animator who directed so many of the studio's features, and even further to find animators who directed more films than Musker did. (Most of those older movies had slightly different production responsibilities, as a handful of animators would be tasked as sequence directors, unlike the way such films are produced today.) Despite Disney going through many different changes throughout the last 40 years, Musker weathered them, even shifting into computer animation for the wonderful 2016 film Moana.
Musker and Clements, in their work as co-directors, certainly had trademark themes or styles that you don't have to look hard to find. Dwayne Johnson's boisterous demigod Maui in Moana doesn't feel too far removed from the wild and manic Genie voiced by Robin Williams in Aladdin. The rebellious streak that marks Moana and her drive to explore beyond the island where she lives is seen in Ariel, in Aladdin, in Hercules, and more. The films that John Musker and Ron Clements made for Disney are massively instrumental to the wide-ranging success of feature animation over the last 30 years. Just as you could say that the Disney Renaissance wouldn't exist without the music of Howard Ashman and Alan Menken, you could say that it wouldn't exist without John Musker.
A Creative Evolution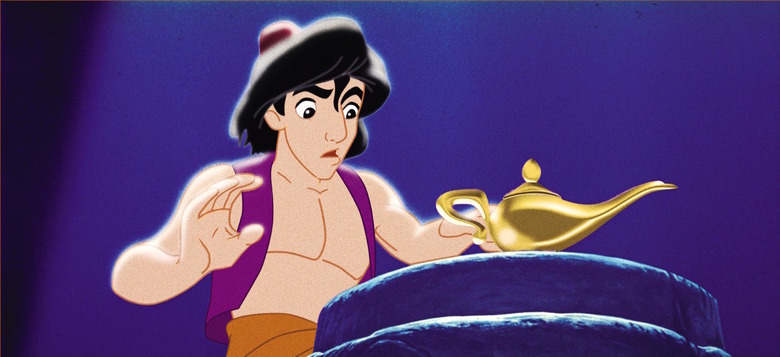 One of the many highlights of Musker's career is the creative evolution charted over the seven films he co-directed, landing in a place that suggested how far he had pushed himself and the medium. This isn't just to say that the animation and story quality of a film like Moana vastly overshines that of The Great Mouse Detective; three decades ought to allow for improvements in technology. Instead, we only need to look at the way in which Musker and his co-director Clements treated characters of color, and how the filmmakers learned from their past mistakes and went on to improve themselves as storytellers.
Aladdin (which is now, of course, being remade as a live-action/CGI film directed by Guy Ritchie, because when you think of family films, you think of Guy Ritchie) is a frequently funny, snappy, fast-paced animated film. The homages throughout the film to the off-the-wall animation of Chuck Jones and the Looney Tunes are all the more delightful now than in 1992. But watching Aladdin in 2018 doesn't just mean feeling another pang of sadness over the loss of the incomparable Williams, or laughing at the countless sight gags. Watching the film now means appreciating that Aladdin's depiction of the Middle East is blithely lily-white. Though all of the characters are ostensibly from the Middle East, all of the actors in the film are White and most of the characters' skin color is light.
Even in the early 1990s, Aladdin came under fire for its stereotypical representation of the bad guys in the film, whose appearance is more exaggerated. The film's music also went under revision; inflammatory lyrics in the opening number "Arabian Nights" were changed for all home media releases to avoid any further controversy. This isn't to suggest that Aladdin is a bad film, or unworthy of praise. But the quarter-century since has only changed how it plays, not altogether kindly.
As two welcome counterarguments of more positive representation, think of Musker and Clements' final two films, The Princess and the Frog and Moana. It's woeful that it took Disney over 70 years to release an animated film with a Black female lead, but The Princess and the Frog, a play on the old fairytale "The Frog Prince," is one of the most underrated, charming, and winning films the studio has ever made. Though it's true that The Princess and the Frog ran into some controversy early in its production regarding the lead character's name and profession, the finished film depicts a hardworking young woman (voiced by the wonderful Anika Noni Rose) fighting as hard as she can to win her way through an impossible system in the middle of 1920s-era New Orleans. The Princess and the Frog, in a lot of ways, feels like a deliberate inversion of Musker and Clements' breakthrough film The Little Mermaid.
Inverting the Past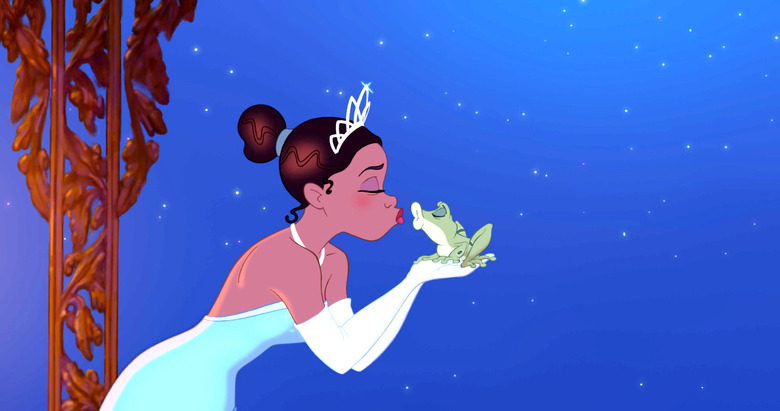 While both heroines are transformed in a way by a mysterious and villainous character with magical powers, when we first meet Ariel, she wants for very little and doesn't quite work so hard to get what she wants. (Please note: I greatly enjoy The Little Mermaid. I come to praise, not to bury. But it's not my favorite Musker and Clements film.) Rose's character Tiana has a very clear desire and the experience to match: she wants to open her own restaurant in the Big Easy and has been working multiple jobs at local diners for years just to save up enough. But one day, at a low point, she finds herself doing what she thought she never would: literally wishing upon a star and soon kissing a frog who can talk.
Once she kisses the frog, Tiana learns that she's accidentally kissed Prince Naveen, a human was himself turned into a frog; their kiss hasn't turned him back to a human, but her into a frog. As Tiana and Naveen are on their own, struggling to turn back into humans, they fall in love (naturally), but the push and pull between the two of them offers a much richer romance than that of Ariel and Prince Eric.
Musker and Clements' ability to push themselves, as opposed to making a variation on the same film over and over, is remarkable especially when you consider some of the other animators who stayed at Disney for many decades, directing as many or more films as them. Though I know there are plenty of fans of the Disney animated films from the 1960s and 1970s — all of which were directed or co-directed by Wolfgang Reitherman — I would argue that they're marked by a predictable sameness within the stories, right down to sometimes featuring variations on the same shots. There are a couple of highlights from that era, such as The Jungle Book, but the 60s and 70s were more of the same for Disney. When we look at the Disney Renaissance, there's no doubt similar themes and elements, to the point where it felt like the existence of Pixar in the mid-1990s was meant as a sharp rebuke to the Broadway-style musicals Disney was churning out. But when you look at the filmography of John Musker, you see someone evolving with the form and with popular culture.
Charting a Course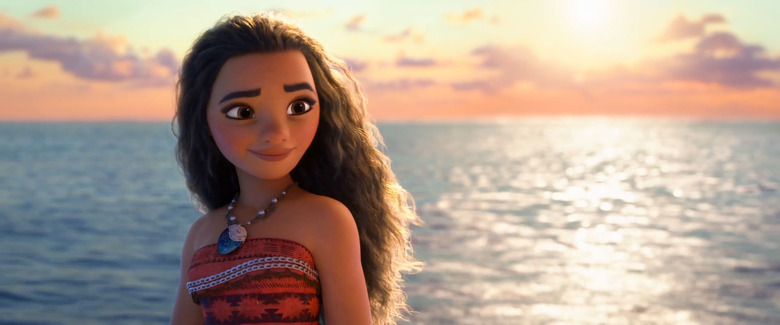 Take Moana, a film that has only become richer over the last year-plus. (This November, Disney will release its first animated film in two years, Wreck-It Ralph 2. Two years is too long of a wait for new Disney animation!) The basics of the story may feel recognizable, but the way in which that story is executed is remarkable. Musker and Clements had been in the world of hand-drawn animation for over 30 years when they started work on Moana. (The Princess and the Frog was the penultimate Disney film that was hand-drawn as opposed to computer animated, and when you revisit it – which you should – don't ignore how beautiful it looks.) But they made the transition to the cutting-edge style of computer animation with ease. From the opening scene, in which a toddler Moana interacts with the surprisingly playful waters of the ocean, it's clear that Musker and Clements weren't going to have any major hiccups in working in computer animation.
The story, too, is a leap forward from even the relatively diverse The Princess and the Frog. The cast, including newcomer Auli'i Cravalho, Temuera Morrison, Jemaine Clement and Dwayne Johnson, is largely of Polynesian descent, reflecting the film's Pacific Island setting. The premise is, in keeping with the sense of Tiana being empowered in The Princess and the Frog, not about a young woman in peril; it is about a young woman gaining strength. Moana is an active character, struggling not with a romance but with whether or not she wants to lead her people or lead expeditions across the great blue unknown. The modern quality of the story extends to the excellent soundtrack, featuring songs composed by Opetaia Foa'i, Mark Mancina, and the man behind Hamilton, Lin-Manuel Miranda. Putting a hip-hop style to songs that once were designed like old-fashioned showtunes, and adding in modern storytelling and technology only make Moana stand out more, not feel like a poor fumble by older filmmakers to harness their talents for a younger audience.
There are still many great animators who work at Disney Animation, whether it's veterans like Ron Clements or Eric Goldberg, the latter of whom was the lead animator for the Genie and was responsible for Maui's hand-drawn tattoos, or younger animators and directors like Byron Howard and Jennifer Lee. And John Musker may not be done entirely — Tony Bancroft, who co-directed Mulan, left a telling hashtag in his tweet honoring Musker: "#hesnotdoneyet." Musker's only 64, but if this only means the end of a chapter of his career, as opposed to the end of his career, that would be a wonderful surprise. John Musker, one of the architects of the Disney Renaissance, has ended his lengthy tenure at Walt Disney Animation Studios, and deserves to be celebrated for his remarkable body of work. He's a hell of an animator, and we'll all be wanting a little bit more without him making features.