Henry Cavill Has Shaved Off His Mustache – Long Live Henry Cavill's Mustache!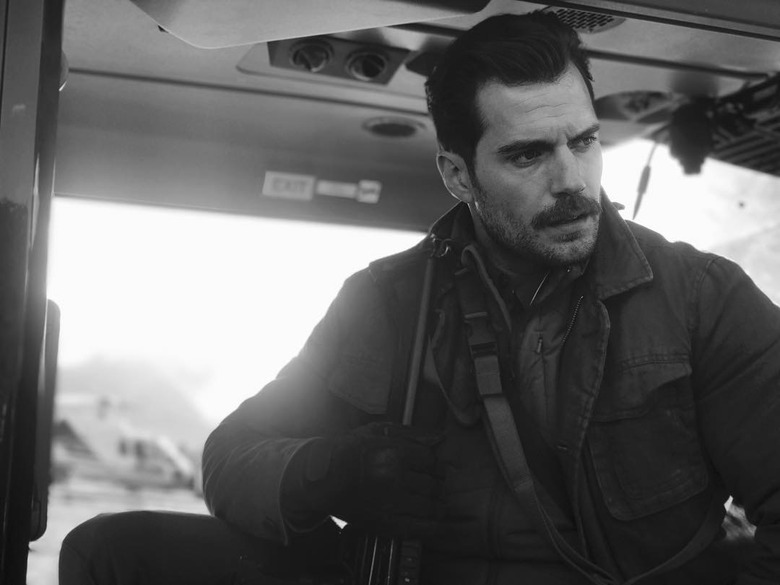 R.I.P. the cause of the greatest and strangest digital effect of our time: Henry Cavill's mustache. You were gone too soon.
Yes, the cause of the weird Superman upper lip is now gone. Shaved off. Cruelly excised. And by none other than Cavill himself. The actor has officially shaved off his beautiful, rugged mustache and now, we have no hope of seeing Superman with glorious facial hair. Oh well, at least we'll have Cap. The infamous piece of facial hair was at the center of the greatest power move from a studio in recent cinematic history. You remember: the Justice League star had grown the mustache for his role in Paramount's Mission: Impossible – Fallout, but reshoots for the Warner Bros. superhero film required Cavill to don Superman's tights and hairless visage again. Except Paramount wouldn't allow him to shave the mustache. Strapped for time, but apparently not for cash, Warner Bros. shelled out enormous amounts of money to digitally erase Cavill's mustache.
The result: Shrek.
But as the horrifying upper lip fades from our memories, at least we could console ourselves in knowing that the mustache still lovingly adorned Cavill's face. Until now. In a dramatic Instagram video, Cavill acknowledged the ardor that had grown around his mustache. But it was time to move on. At least he let us say goodbye.
Now for an ode to Henry Cavill's mustache. Ahem.
Bushy, robust, and masculine, you probably smell like beer that was fermented in a 200-year-old barrel. You can deadlift 300 pounds. You could leap tall buildings in a single bound. You probably could have pulled off that Mission: Impossible stunt that landed Tom Cruise in the hospital, then parkoured off the roof. I still hold out hope that a Justice League sequel would be bold enough to show us Superman with a mustache. It's even happened in the comics! We didn't deserve you, Henry Cavill's mustache. We didn't appreciate you. And now, you're gone forever.