Could 'Smash,' The Best TV Series You Didn't Watch, Make A Comeback On Stage?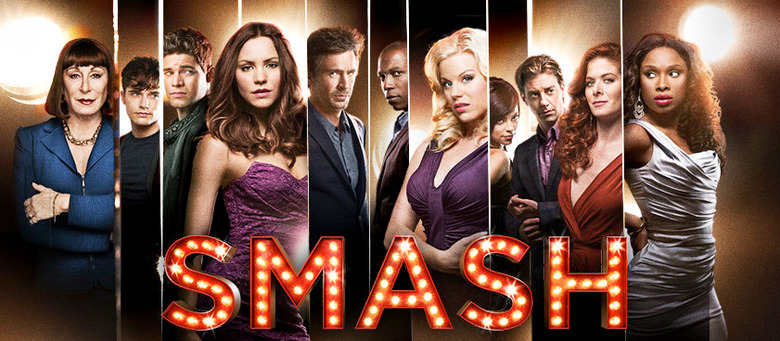 In the next couple years, Steven Spielberg is hoping to get a remake of the classic musical West Wide Story off the ground. But let's not forget that the filmmaker already dabbled in the Broadway world as an executive producer on the musical drama series Smash, a series that far too many people slept on, resulting in the show only getting only two seasons. Thankfully, it looks like Smash might have a new lease on life, albeit in a different medium.
NBC Entertainment chairman Robert Greenblatt recently discussed the short-lived musical series, and he talked about how he keeps hearing how much people love Smash, even more than he did when the series was still airing between 2012 and 2013. In fact, it might be the impetus for a Smash revival, not on TV, but on stage.
First of all, for those of you who never watched Smash, or maybe never heard of it, here's a trailer:
The series follows the development and production of a new musical called Bombshell about the life of beautiful, beloved, blonde starlet Marilyn Monroe. Katharine McPhee and Megan Hilty starred as two actresses vying for the lead role while Debra Messing, Jack Davenport, Tom Levitt and Anjelica Huston were all trying to get it off the ground. Other cast members included Supergirl co-star Jeremy Jordan and Hamilton sensation Leslie Odom Jr.
Smash received glowing reviews for the pilot episode, but as the first season continued, the quality dipped and people began to watch the show out of spite to see what terrible decision the characters would make next. Greenblatt even notes in his discussion on Variety's Stagecraft podcast (via Entertainment Weekly) that the series "may have invented the concept of hate-watching."
So why are we even talking about Smash again? Well, because Greenblatt says it could make a comeback.
Smash on Stage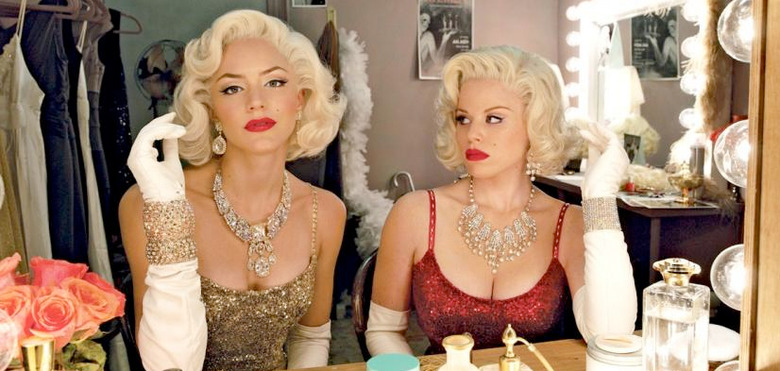 On Variety's Stagecraft podcast, Robert Greenblatt noted that there has been some discussion behind the scenes on how to revive Smash, but this time for the stage. Here's what he had to say on the matter:
"Interestingly enough, I hear more about people loving Smash now than I ever did when it was on the air. We've been thinking about different ways to think about a stage musical based on Bombshell or Smash. That's all I'll say. There's an incarnation which could sort of combine both... You may not have seen the last of Smash yet. I think the next incarnation will be on stage."
Considering the fact that Smash had enough musical numbers from their faux musical Bombshell to comprise an entire legitimate production, it wouldn't be surprising to see the Marilyn Monroe story end up on stage in that manner. But equally as fascinating would be adapting Smash on stage. A Broadway musical about making a Broadway musical? Shut up and take my money, especially if we can see numbers like this executed by Broadway's finest:
Why Watch Smash at All?
If Smash was a show that ended up being hate-watched by audiences, why is it worth watching? Yes, at times it bordered on soap opera-level drama, but it would always reel you back in a bit with some magical musical moments.
For musical fans, the songs fueled the need to tune in every week, and that's exactly why I kept coming back. The way the series weaved in and out of musical performances, which existed not only on the stage but within the narrative of the show itself (sometimes using covers of chart-topping songs), was simply wonderful, and it's a shame the series couldn't keep the momentum going from the incredible pilot. It also helps that Megan Hilty and Katharine McPhee made outstanding rivals, both giving amazing musical performances in every single episode.
Though Smash never entirely lived up to the potential promised by the its pilot, it's a captivating series that you'll love and hate at the same time. Unfortunately, the only way to get the series without buying it is to rent it from the Microsoft Store. Otherwise you have to purchase it either digitally or on DVD.