McG Is Making His Third Netflix Movie: The Sci-Fi Adventure 'Rim Of The World'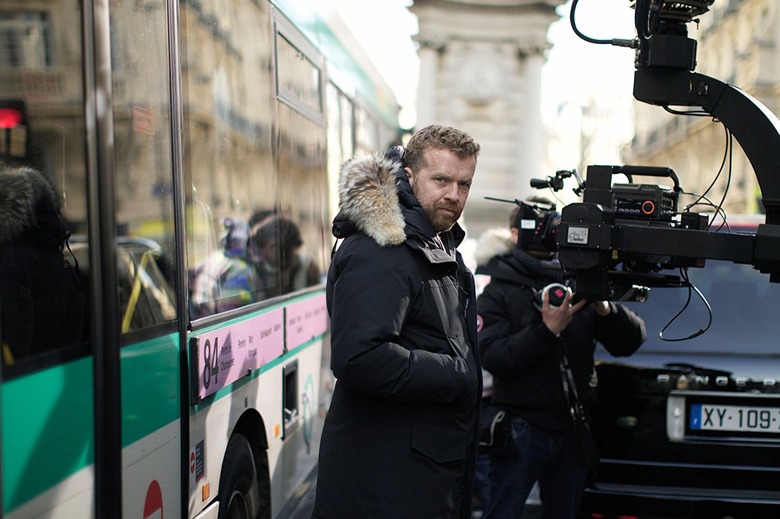 The partnership between McG and Netflix continues to flourish, as the flashy filmmaker prepares to make his third film with the streaming service. That film is Rim of the World, a science-fiction adventure movie following four plucky teens as they attempt to stop an alien invasion.
Netflix has made headlines for collecting prolific showrunners, filmmakers, and even former presidents. But it's still questionable whether these high-profile deals will actually lead to great content.
Take McG, for example. The stylish, bombastic director behind the Charlie's Angels movies has already made two films with Netflix and they made barely a dent in the public consciousness. Those films were The Babysitter, a 2017 satirical horror-comedy starring Samara Weaving and Bella Thorne that McG directed, and When We First Met, an Adam Devine rom-com produced by the filmmaker.
Aside from When We First Met's social media backlash, the two were merely drops in the huge Netflix content bucket. That's probably not the fault of McG, but of the massive array of films and TV shows that Netflix offers — which will swell up to 700 in 2018 alone.
Meanwhile, McG keeps dutifully plugging away with his latest Netflix film, Rim of the World.
Here is the description of Rim of the World from Variety:
The movie is an epic adventure involving four misfit teenagers who become unlikely allies when their summer camp experience is cut short by an alien invasion. The teens must work together, overcome their fears and insecurities and work as a team as they attempt to save the world.
There's not much to go on based on the brief summary, but Rim of the World sounds like the perfect typical Netflix fare. A science-fiction film with familiar components, and a young, plucky cast. It could be a fun romp that recalls beloved sci-fi adventure movies of the past, a companion to Stranger Things.
The screenplay is by Zack Stentz, whose writing credits also include Thor, X-Men: First Class and Agent Cody Banks.
McG's Wonderland and Mary Viola are producing the film, which is set to begin production in May.