'The True American' Will Find Kumail Nanjiani Turning From Comedy To Drama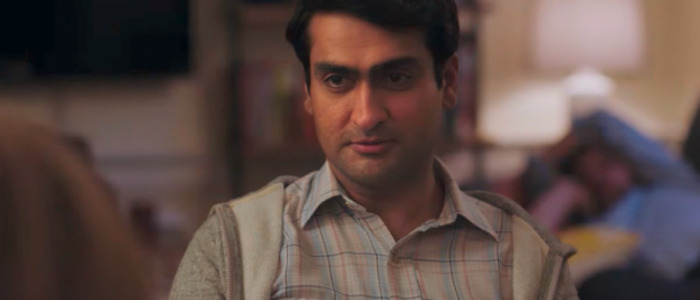 Kumail Nanjiani will turn from comedy to drama for The True American. Nanjiani and Mark Ruffalo will star in the Pablo Larraín film, based on a true story of a Muslim immigrant who advocated for mercy for the man who nearly killed him. More on The True American movie below.
Having spent most of his career in comedy, The Big Sick's Kumail Nanjiani is about to break into drama with Pablo Larraín's The True American. The Tracking Board confirms Nanjiani will co-star alongside Mark Ruffalo in the drama based on the book The True American: Murder and Mercy in Texas. The film tells the true story of Raisuddin Bhuiyan, a Bangladesh Air Force officer who was attacked days after 9/11 by Mark Stroman (Ruafflo), who was "seeking revenge" for the September 11th terrorist attacks. After the attack, Bhuiyan waged a legal and public-relations campaign against the State of Texas and Governor Rick Perry to have Stroman spared the death penalty. Here's the book's synopsis.
The True American tells the story of Raisuddin Bhuiyan, a Bangladesh Air Force officer who dreams of immigrating to America and working in technology. But days after 9/11, an avowed "American terrorist" named Mark Stroman, seeking revenge, walks into the Dallas minimart where Bhuiyan has found temporary work and shoots him, maiming and nearly killing him. Two other victims, at other gas stations, aren't so lucky, dying at once.
The True American traces the making of these two men, Stroman and Bhuiyan, and of their fateful encounter. It follows them as they rebuild shattered lives?one striving on Death Row to become a better man, the other to heal and pull himself up from the lowest rung on the ladder of an unfamiliar country.
Ten years after the shooting, an Islamic pilgrimage seeds in Bhuiyan a strange idea: if he is ever to be whole, he must reenter Stroman's life. He longs to confront Stroman and speak to him face to face about the attack that changed their lives. Bhuiyan publicly forgives Stroman, in the name of his religion and its notion of mercy. Then he wages a legal and public-relations campaign, against the State of Texas and Governor Rick Perry, to have his attacker spared from the death penalty.
At one point, Kathryn Bigelow was attached to helm the film, with Tom Hardy starring at Stroman. Now, Jackie filmmaker Pablo Larraín will direct. The true story, which is described as being about America's "love-hate relationship with immigrants," seems perfectly suited for our current tumultuous times, and will no doubt give Nanjiani a chance to prove he can handle drama just as well as comedy. While The Big Sick was primarily a comedy, it did have its fair share of dramatic moments, particularly a scene near the end where Nanjiani's character breaks down during a stand-up routine.