Michael B. Jordan To Produce 'The Liberators,' A World War II Drama About Black Combat Unit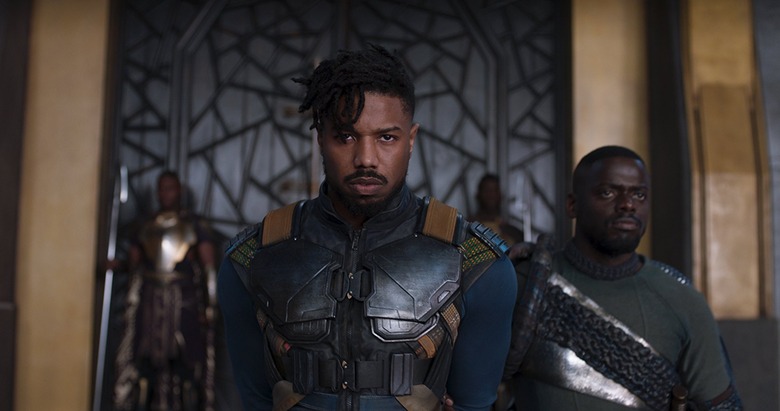 Fresh off his powerhouse performance in Black Panther and coming off his ascent as the internet's latest boyfriend, Michael B. Jordan is jumping behind-the-scenes.
Jordan will produce The Liberators, a World War II drama about the all-black combat unit who helped lead to military desegregation, through his Outlier Society Productions. However, it's uncertain if he will star in the film.
The Liberators has enlisted Jordan as its producer, according to Variety.
Based on a spec script written by Madison Turner, The Liberators tells the story of the 761st regiment in World War II, an entirely African-American combat unit whose bravery paved the way to desegregation of the armed forces.
Fittingly, the 761st regiment were known as "Black Panthers," after the unit's insignia. They were famous for being one of the most effective tank battalions in World War II, winning a Medal of Honor, 11 Silver Stars, and 300 Purple Hearts for their heroism. The Liberators wouldn't be the first time the unit has been dramatized — they have been receiving the small screen and documentary treatment over the course of 50 years. However, this would be the first feature film depiction of these historic soldiers.
Jordan is producing The Liberators through his production company Outlier Society, which was launched in fall of 2016. The company hasn't yet overseen any big feature film projects, though it made headlines recently when Jordan pledged that Outlier Society would be adopting inclusion riders in its contracts — a clause that encourages diverse hiring in front of and behind the camera.
Outlier Society Productions' other projects include Netflixs's sci-fi family drama series Raising Dion, a The Thomas Crowne Affair reboot starring Jordan, an untitled project with Tarell Alvin McCraney for OWN, and an adaptation of the bestselling YA book The Stars Beneath Our Feet, with which Jordan will make his directorial debut.
Jordan's Outlier Society will be producing The Liberators with Safehouse Pictures. Warner Bros. finalized the deal for the script package late last week.