'Sicario: Day Of The Soldado' Trailer: Josh Brolin And Benicio Del Toro Start A War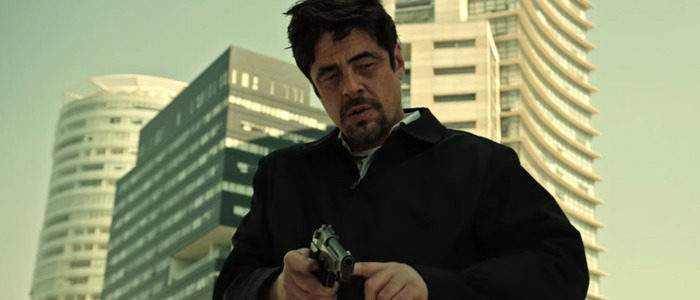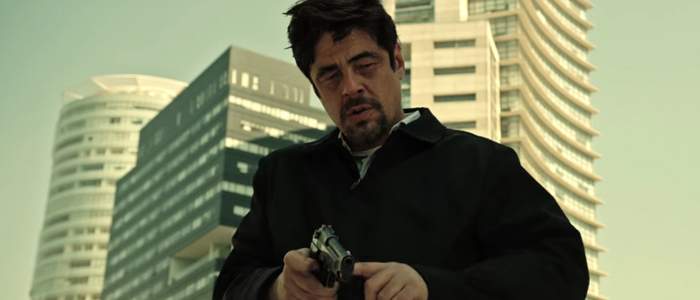 The Sicario sequel has a new trailer, and a new title to match. Sicario: Day of the Soldado continues the story of Denis Villeneuve's intense 2015 drug cartel drama. Josh Brolin and Benicio Del Toro return, while Emily Blunt decides to sit this one out. Watch the Sicario Day of the Soldado trailer below.
I very much enjoyed Denis Villeneuve's anxiety-inducing thriller Sicario. The film featured Emily Blunt as an FBI agent who gets plunged head-first into a drug war. Along the way, she teams with a mysterious government agent, played by Josh Brolin, and an even more mysterious outsider, played by Benicio Del Toro. The film was full of pulse-pounding moments, including a nightmarish opening sequence that made me squirm in my seat. Yet, as much as I enjoyed Sicario, I wasn't exactly clamoring for a sequel. To make things even stranger, the sequel we now have – Sicario: Day of the Soldado – isn't directed by Denis Villeneuve, and original star Emily Blunt has opted not to return. Brolin and Del Toro are back, though, and Stefano Sollima directs. The sequel was previously titled Sicario 2: Soldado, but has now been updated to Sicario: Day of the Soldado. Along with the new title, here's a new trailer.
Sicario Day of the Soldado Trailer
USAToday reveals the plot of Sicario: Day of Soldado revolves around Del Toro's character Alejandro being "hired again by CIA operative Matt Graver (Josh Brolin) to start a war between dueling cartels by kidnapping Isabela Reyes (Isabela Moner), the teenage daughter of infamous kingpin Carlos Reyes. When the mission is exposed, and Graver orders Alejandro to terminate Isabela, the killer's cold façade cracks."
I'm cautiously optimistic about this film. While I'd prefer Villeneuve in the director's chair, Taylor Sheridan, who wrote the first Sicario, came back to pen the sequel's script as well. And while I'd much rather have another film featuring Emily Blunt, Brolin and Del Toro are strong enough actors to make for an interesting dynamic.
Writer Taylor Sheridan has teased some story details about the sequel in the past:
"One of the producers called me and said, 'If you were to do a sequel, how would you do it?' and when he first brought it up I thought,' Well of course you're asking me.' And then I had an idea, and I said, 'Look you can't really do a sequel, but I sure would love to see what happened if these guys didn't have a chaperone.' Because basically they're operating within the United States, so I played with some actual laws that exist and found a way that they could operate more or less legally within the U.S. But they had a chaperone. What happens if they weren't in the U.S. and they didn't have a chaperone? How bad or good would that work out? You've seen Sicario, good isn't going to factor into it too much."
Sicario: Day of the Soldado opens June 29, 2018.
In Sicario: Day of the Soldado, the drug war on the US – Mexico border has escalated as the cartels have begun trafficking terrorists across the US border. To fight the war, federal agent Matt Graver (Josh Brolin) reteams with the mercurial Alejandro (Benicio Del Toro).