'Triple Frontier' Still Alive, Ben Affleck And Oscar Isaac Join Cast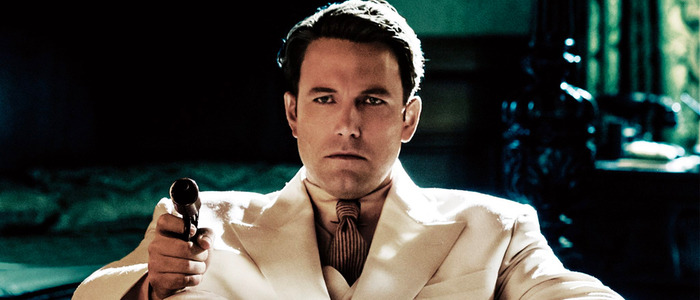 Triple Frontier, a film that has been gestating in Hollywood for almost a decade, is still happening. A Most Violent Year director J.C. Chandor will helm the film, and now Chandor has locked-down a cast that includes Ben Affleck, Oscar Isaac, Charlie Hunnam, Garrett Hedlund, and Pedro Pascal. Several actors have come and gone on the project, including Affleck himself, who dropped out at one point. More on the Triple Frontier movie below.
A Most Violent Year filmmaker J.C. Chandor has lined-up an impressive cast for his crime thriller Triple Frontier. Variety reports Ben Affleck, Oscar Isaac, Charlie Hunnam, Garrett Hedlund, Pedro Pascal and Adria Arjon have all joined the cast, and that the film will begin shooting this month in Hawaii. Triple Frontier is a Netflix title, so you can expect it to pop up on the streaming service one day, and then promptly be buried.
Triple Frontier is about five friends who reunite to take down a drug lord. Chandor rewrote the film's script, which was originally penned by Zero Dark Thirty writer Mark Boal. The fact that Triple Frontier is finally happening is a bit surreal. This project has gone through many incarnations since 2010, with one big name actor after another becoming attached, only to exit before the film got off the ground. Here's a quick breakdown of the Triple Frontier movie history.
2011: Kathryn Bigelow Signs On
Zero Dark Thirty director Kathryn Bigelow was originally going to direct the film from Boal's script, and Tom Hanks was going to star. In 2011, producer Charles Roven said:
"Working with Kathryn and Mark Boal is really great. It's a great, great script. We've been on a number of location scouts and Tom Hanks is starring in the film. We're looking to cast the other roles. We're hoping to be able to start shooting the movie sometime in mid-March or April. That's what our goal is right now. But, like all movies, 'till they're up, they're up. (Laughs) Until they're shooting, they're not shooting."
2015: Bigelow Exits, J.C. Chandor Enters
In 2015, Bigelow and Boal left the project to focus on their never-made film about U.S Army sergeant Bowe Bergdahl. After Bigelow and Boal's departure, Paramount turned to A Most Violent Year filmmaker J.C. Chandor to helm the film. At the time, both Tom Hanks and Will Smith were believed to still be attached to the film, or at the very least, were interested in joining.
2016: Johnny Depp Enters (Maybe), Along with Tom Hardy and Channing Tatum
By 2016, Chandor was still involved with Triple Frontier, Smith was out. Enter Johnny Depp, who entered into talks with Paramount in 2016. An offer was still out to Hanks to join the film, but Hanks had still not made a final decision. Eventually, Tom Hardy and Channing Tatum would join the project.
2017: Tom Hardy, Channing Tatum Exit, Paramount Gives Up  
In April of 2017, Tom Hardy and Channing Tatum had departed the project. At this point, Paramount abandoned the project as well. Other cast names being thrown around at the time: Denzel Washington (who passed on the project to make Roman J. Israel, Esq.), Javier Bardem, Sean Penn and Mahershala Ali. While it seemed like Triple Frontier was all but dead, Chandor said he planned to stick with the film.
2017: Netflix and the Affleck Brothers Enter
With Paramount passing on Triple Frontier, the film needed a new home. Seeing an opportunity, Netflix swept in in May of 2017 and expressed interest in saving the project. At the time, Ben Affleck and his brother Casey Affleck were being considered for lead roles.
2017: Ben Affleck Exits 
Triple Frontier looked like it was finally back on track. Then, in July of 2017, Ben Affleck left the project.
2017: Uh, How About Mark Wahlberg?
With Ben Affleck out, Netflix entered into talks with Mark Wahlberg to take the lead. Other names being thrown around at this time: Charlie Hunman (Lost City of Z), Pedro Pascal (Narcos), and Garrett Hedlund (Mudbound).
2018: Ben Affleck Is Back
And here we are. After exiting the project, Affleck is inexplicably back. And now Oscar Isaac, Charlie Hunnam, Garrett Hedlund, Pedro Pascal and Adria Arjon are on board as well. Triple Frontier begins shooting next week. Good luck, everyone!