'Avengers: Infinity War' Will Be The Longest MCU Film Yet – Here's Who Has The Most Screentime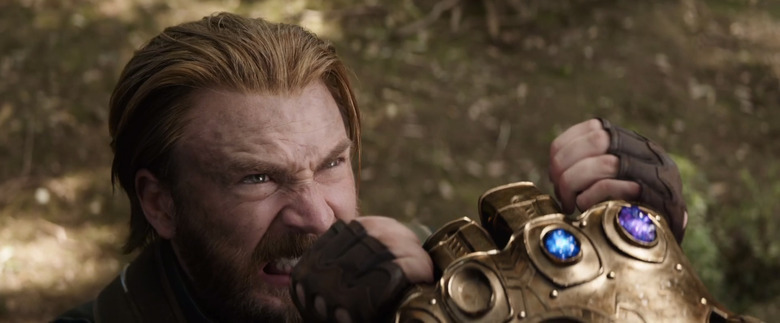 How many minutes would a film like Avengers: Infinity War need to serve its massive cast of characters? How about 156 minutes? That's right – the official Infinity War runtime has been revealed, and it's the longest MCU film to date.
Avengers: Infinity War is going to big. How could it not be? It features virtually every single living character in the MCU (except maybe Ant-Man; sorry Ant-Man). In order to give the many, many characters of Infinity War adequate screentime, Marvel and the Russo Brothers have put together a film that runs a staggering two hours and 36 minutes. This runtime makes Infinity War the longest film in MCU history – a distinction that previously belonged to the 147-minute Captain America: Civil War. If I may offer some advice: try not to drink too much soda pop when you see Infinity War, or else risk frequent bathroom breaks.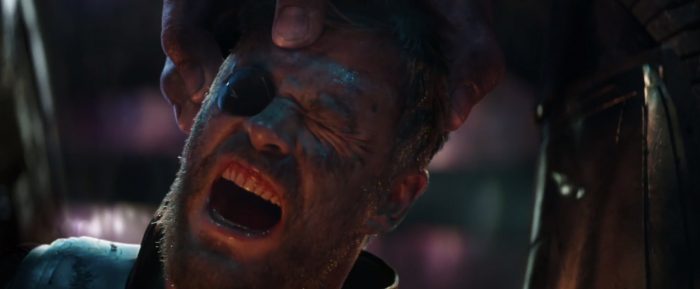 Who Gets The Most Screen Time?
With all those characters cluttering up Infinity War – 76 by last count – who will end up with the most screen time? If you guessed Maria Hill, you are incorrect. In a recent Fandango interview, directors the Russo Brothers dropped some info regarding which characters get the most attention during the 156 minute runtime. One you might of guessed; the other is a bit of a surprise. Per the Russos, the film's big bad, Thanos, has the most screen time, followed by Thor.
I could've guessed Thanos would have a large amount of screen time – he is the ultimate bad guy that the MCU has been building up for years now. But for Thor to have the second most screen time is a bit surprising. Here's the quote from Joe Russo:
"Our job when we make these films — and what we feel is important to us — is to surprise the audience. We wanted to tell a story that they weren't expecting, and the story is told from the point of view of a villain, which I think is also really unique and risky for a commercial film that will surprise the audience. I think this is a market where the audience really enjoys innovation and disruption, and we want to do something innovative in this space. So I think Thanos has an incredible amount of screen time, and I think you'll find that Thor has a really interesting arc in the film. He hasn't been at the forefront of other Avengers movies but he certainly has a very important role in this film. So I'll say, Thanos and Thor."
There you have it. Get ready to see a lot of Chris Hemsworth and his meaty forearms.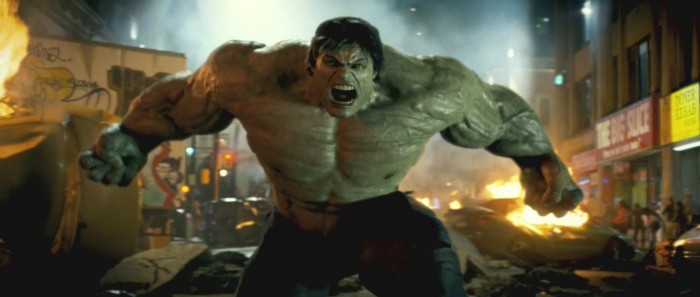 MCU Runtimes: Ranked!
I know how much you kids love ranked lists, so I've been in the lab with a pen and a pad, crunching the numbers and compiling the data. The end result is a list ranking the MCU films from shortest, to longest. You're welcome. We all know that Infinity War is the longest film in the Marvel Cinematic Universe. The shortest film in the MCU? 2008's The Incredible Hulk, tied with Thor: The Dark World.
1. The Incredible Hulk – 112 minutes
2. Thor: The Dark World – 112 minutes
3. Thor – 114 minutes
4. Doctor Strange – 115 minutes
5. Ant-Man – 117 minutes
6. Guardians of the Galaxy – 122 minutes
7. Captain America: The First Avenger – 124 minutes
8. Iron Man 2 – 125 minutes
9. Iron Man – 126 minutes
10. Iron Man 3 – 130 minutes
11. Thor: Ragnarok – 130 minutes
12. Spider-Man: Homecoming – 133 minutes
13. Black Panther – 134 minutes
14. Captain America: The Winter Soldier – 136 minutes
15. Guardians of the Galaxy Vol. 2 –  137 minutes
16. Avengers: Age of Ultron – 141 minutes
17. The Avengers – 143 minutes
18. Captain America: Civil War – 147 minutes
19. Avengers: Infinity War – 156 minutes