'Unsane' Contest: Win A Poster Signed By Steven Soderbergh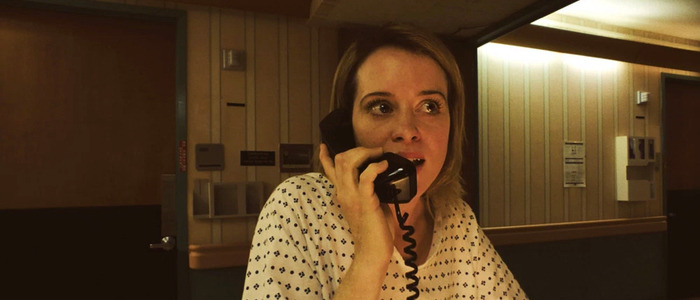 Steven Soderbergh's return from semi-retirement continues full-steam-ahead. Soderbergh's latest is Unsane, a thriller shot entirely on iPhones. In anticipation of the film, we're running an Unsane contest, giving you the chance to with an Unsane poster signed by Soderbergh himself. Details below!
After a brief stint away from movies, director Steven Soderbergh is back in full-force. Last year, he released the heist comedy Logan Lucky. This year he has Unsane, a thriller starring Claire Foy, Joshua Leonard, Jay Pharoah, Juno Temple, Aimee Mullins and Amy Irving. Foy plays the wonderfully-named Sawyer Valentini, who, in an effort to avoid a stalker, involuntarily places herself in a mental institution. Getting out of the institution won't be so easy.
Unsane opens on March 23, 2018 and in anticipation of the release, we're offering one lucky contest winner an Unsane poster signed by Steven Soderbergh himself. Here it is.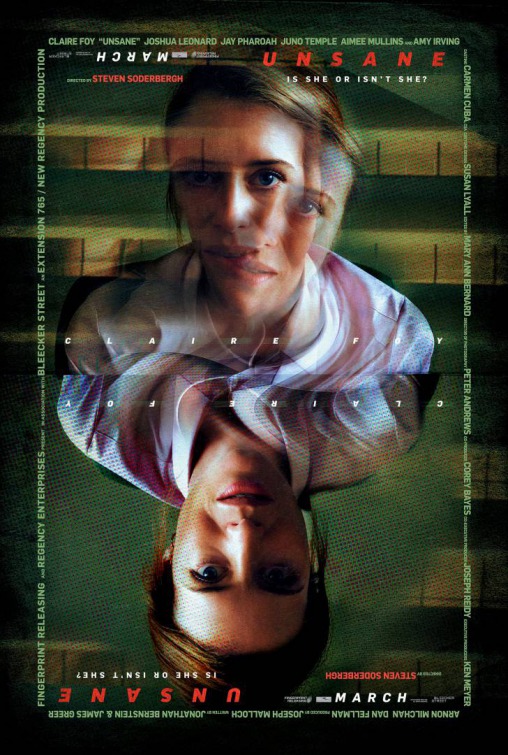 So just imagine that, only much bigger and with Steven Soderbergh's handwriting scribbled on it somewhere.
To enter, simply head down to the comment section below and tell us your favorite Steven Soderbergh movie. There are many great options to choose from, folks. U.S. residents only, please.  A winner will be selected at random. Good luck!
Unsane Trailer
Sawyer Valentini relocates from Boston to Pennsylvania to escape from the man who's been stalking her for the last two years. While consulting with a therapist, Valentini unwittingly signs in for a voluntary 24-hour commitment to the Highland Creek Behavioral Center. Her stay at the facility soon gets extended when doctors and nurses begin to question her sanity. Sawyer now believes that one of the staffers is her stalker — and she'll do whatever it takes to stay alive and fight her way out.
Unsane opens March 23, 2018.