Bill Hader Brings Back Stefon And Changes Wardrobe On Air In The Best 'Saturday Night Live' This Season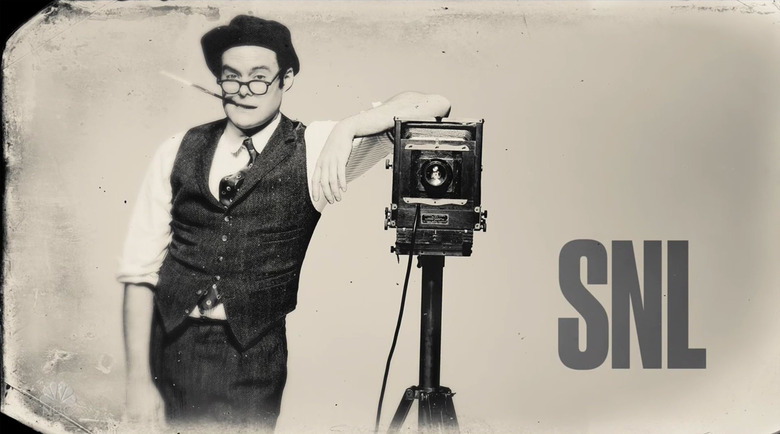 Last night Saturday Night Live alum Bill Hader returned to his old stomping grounds to host the late night sketch series for the second time. Not only does he have a new show on HBO to promote (and apparently it's pretty damn good), but his return to Studio 8H made it feel like he never left. Not only did Hader reprise a couple of his fan favorite characters, but there were a few outstanding cameos along with them, not to mention the fact that this was the best episode of the season.
Let's run through the best and worst sketches of the Bill Hader hosted Saturday Night Live.
The Best
Jurassic Park Auditions – Much like Celebrity Family Feud, these audition reel line-ups for famous movies can be hit or miss. The best one ever was the Star Wars audition reel done back in 1997 when the Special Edition versions of the films were coming out. But this comes pretty close to that level of greatness. Nearly all of the impressions are perfect, especially Bill Hader's incredible Alan Alda impression. But the surprisingly fantastic one is Kate McKinnon doing her best version of Jodie Foster in Silence of the Lambs.
Girlfriends Game Night – Honestly, I'm kind of surprised that a sketch like this made it to air when you consider the premise. While the sketch itself is hilarious, its made even funnier by the fact that Bill Hader's controlling of the wheelchair results in a couple hilarious physical mishaps that cause him and nearly everyone in the sketch to break.
Undercover Office Potty – Whenever one of the pre-recorded sketches features Beck Bennett and Kyle Moony in the 10-to-1 spot of the night, you know it's going to be weird, and it's usually fantastic. This was no exception in this infomercial short film hybrid that features not to discreet office supply bathroom devices. The choice to have this feel like it was set in the 1990s adds to the odd factor, and it only makes it even better. Brigsby Bear director Dave McCary was at the helm of this sketch, which explains a lot.
The Average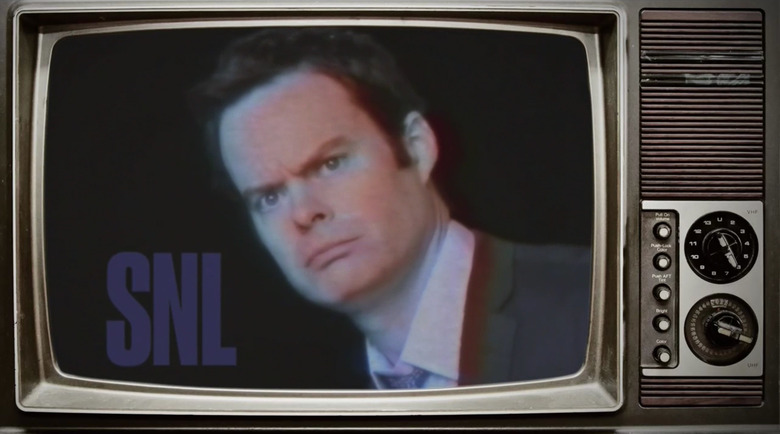 Irish Dating Show – It wouldn't be a St. Patrick's Day episode without an Irish sketch, and this one was on the cusp of being included in the best category. The only issue is that it feels like it was cut too short and the ending was a bit awkward, even though the commercial break includes a decent enough joke. Also, gotta love how great the Irish accents are, and no one does perplexed, slightly angry, straight woman better than Aidy Bryant.
The Californians: Replacing Rosa – I love the idea of the return of The Californians focusing on the vanishing of Vanessa Bayer's maid character now that she's no longer part of the cast and was an integral part of this recurring sketch. This isn't the best rendition of the sketch, but it's still a fun one. Also, I love that they keep bringing Kenan Thompson back, no matter how bad his accent is.
CBC Report – Whenever SNL does a sketch based around the #MeToo movement, it can be hit or miss. But in this case, we got a wholly clever approach by imagining with this situation would look like in the perpetually polite country of Canada. It seems like Hader ventures into his Irish character once or twice but falls back into his Canandian accent decently enough.
Anderson Cooper White House Turmoil – There's something about Alex Moffat's impression of Anderson Cooper that just bugs me. It doesn't work. He makes him look too smug and the voice just doesn't match. That's why this one didn't get ranked a bit higher, but Fred Armisen and John Goodman guest stars certainly elevated this sketch to being pretty, and Bill Hader's Italian caricature of Scaramucci
The Worst
Sacred Rock – As much as I love Bill Hader playing wild-eyed, crazy characters, this sketch was just a mess that never really went anywhere that worked. While the sight of Kyle Mooney being abducted and Bill Hader being given an alien baby was amusing, the sketch still fell pretty flat. However, now I also want to see a sketch where Bill Hader's character meets Kate McKinnon's alien abduction victim from Ryan Gosling's first time hosting.
Weekend Update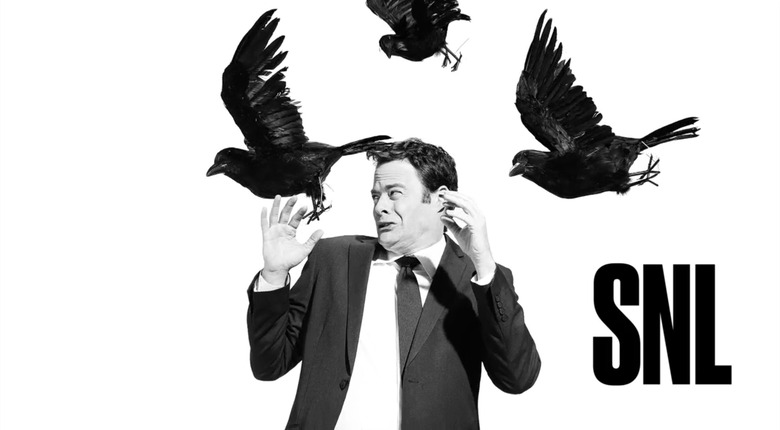 There's no banter between Colin Jost and Michael Che this time, but both of the desk mates felt more confident than they have in recent memory. Maybe it's the strength of the one-leners for this round of news, but even though there was no interaction between the two, this was still an outstanding rendition of Weekend Update.
Betsy DeVos – Holy shit, Kate McKinnon. Is there anything you can't do? This impression of the hollow vessel of a Secretary of Education that is Betsy DeVos is one of the best she's ever done. It might seem simple, but her confident cluelessness and the cadence with which she speaks was done perfectly. On top of all that, this is just a hilarious bit despite the sad reality of the situation.
Pete Davidson on Kevin Love – While I think Pete Davidson gets brought on Weekend Update a little too much for what is basically just him doing stand-up, I suppose he's become someone akin to Adam Sandler and how he was used on Weekend Update back in the '90s. He's got a lot more to say than Sander, who was mostly just goofy, and it's when he does honest bits like this where he clearly doesn't care what anyone else thinks that he really shines.
Stefon on St. Patrick's Day – Even though Seth Meyers is gone and John Mulaney is no longer a writer at SNL, I'm glad that Stefon keeps coming back whenever Hader returns to the show. In this case, it appears Mulaney came back with him, presumably to write the bit, but also to make a rare on camera appearance as Stefon's lawyer.
The Host
Of course Bill Hader is going to be a great host after being a cast member for eight seasons. The monologue felt a little odd, but Hader pretending to learn things about the show during his second time as host was amusing enough. But the real payoff was the fantastic stunt that Hader being changed out of his monologue wardrobe into his Californians costume live on air in less than a minute.
The MVP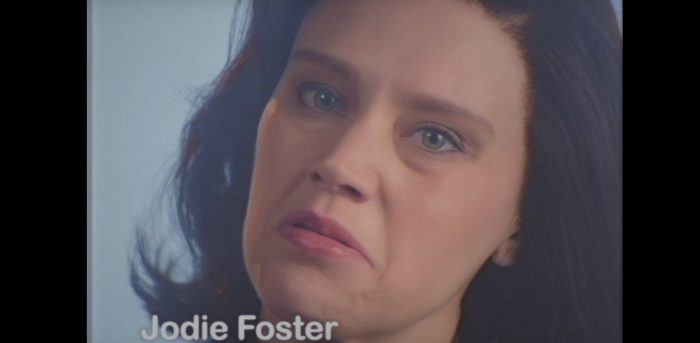 Kate McKinnon – This could have easily gone to Hader, but of course he's going to be outstanding in his own episode. If anything, he's a co-MVP. But Kate McKinnon was so great on this episode tonight that she deserves so much praise. From her fantastic impressions during the Jurassic Park sketch to her Irish character on the dating show and of course her incredible Betsy DeVos bit. McKinnon continues to be the best player on the show, and I can't imagine she's going to stick around much longer.
The Final Word
This was undoubtedly the best Saturday Night Live of the season so far. Bill Hader is probably one of the best cast members from the 2000s period of SNL, and whenever he comes back to host it will be a treat. Whenever you have a host like Hader on the show, it feels like the writer's can do their best work unimpeded too, which always helps the overall quality of the episode.
We'll be back in a few weeks when Saturday Night Live returns with host Chadwick Boseman on April 7.