Listen To The 'Ready Player One' Title Theme From 'Back To The Future' Composer Alan Silvestri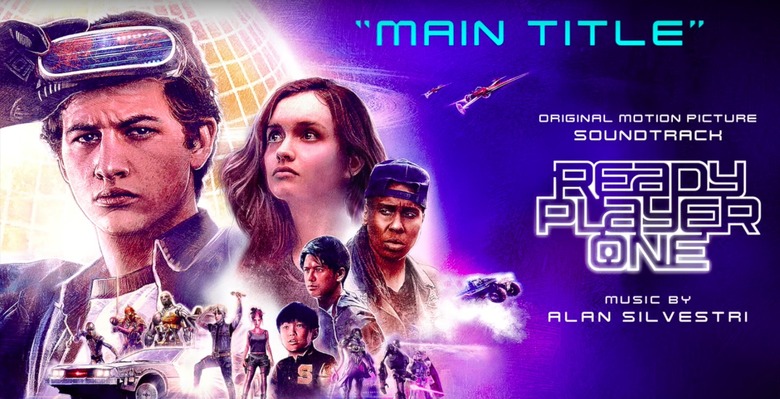 We may receive a commission on purchases made from links.
Alan Silvestri was behind the theme for one of the most iconic '80s films of all time, so it's fitting that he would be recruited to compose the Ready Player One title theme.
The composer of Back to the Future and Who Framed Roger Rabbit has teamed up with Steven Spielberg to score the director's adaptation of Ernest Cline's love letter to 1980s pop culture, Ready Player One. And you can listen to it right now.
It's rare that you'll have a Spielberg film that isn't scored by John Williams, but in this case, we'll let it slide.
Silvestri is the maestro behind the score for Back to the Future — undoubtedly one of the most beloved '80s sci-fi films, and a movie that gets referenced repeatedly in Ready Player One. Now, you can listen to Silvestri's jaunty and soaring title theme for Ready Player One.
Silvestri is overjoyed that Spielberg recruited him for Ready Player One, saying in a statement (via Entertainment Weekly):
An invitation to travel arrived just about a year ago, not just to a place, but to a time. Actually, to a number of times — primarily the year 2045, along with a few stops in the '80s. A rather detailed map had been drawn by Ernest Cline and the Captain of the voyage, none other than Mr. Spielberg himself. What could one possibly do or say? Pencil in hand, one firmly fastens one's seatbelt, says 'Sir, Yes, Sir,' and prepares for the trip of a lifetime."
Just as Ready Player One is jam-packed with allusions to '80s pop culture, score feels achingly familiar. However, Spielberg suggests that Silvestri's soundtrack may not feature the auditory Easter eggs that fans are seeking
"While all sorts of culturally iconic references populate Ready Player One, the score that Alan Silvestri composed is completely and intoxicatingly original," Spielberg said. "It's bound together by multiple themes that identify plot and character and is infused by such percussive adrenaline and soaring strings that Alan has made Ready Player One appear to fly."
WaterTower Music will release the soundtrack for streaming and download on March 30, 2018. A two-CD version hitting shelves on April 6 and a double vinyl available July 19. The soundtrack is available to preorder now.
You can see the full track list below:
"Hello, I'm James Halliday"
"Why Can't We Go Backwards?"
"There's Something I Need To Do"
Ready Player One – Main Title
Ready Player One – End Credits
Ready Player One hits theaters on March 29, 2018.