'She's Gotta Have It' Star DeWanda Wise Exits 'Captain Marvel' Role; Lashana Lynch To Replace Her [Updated]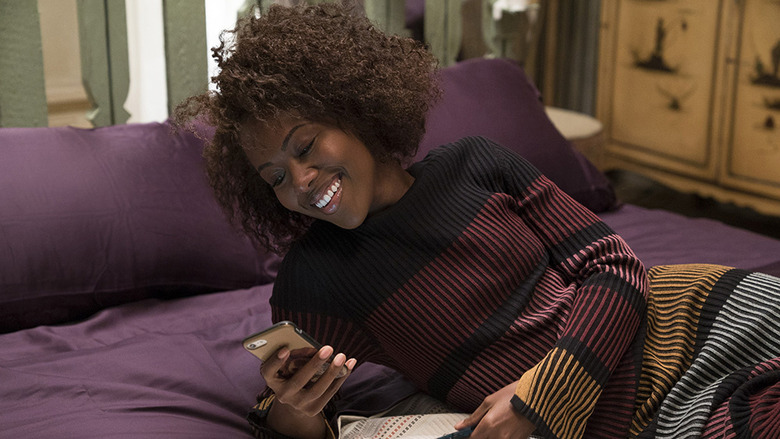 Update: British actress Lashana Lynch is in negotiations to take over the role left by DeWanda Wise in Captain Marvel. Lynch is best known for playing the lead role in the ABC period drama series Still Star-Crossed. Our original story continues below.
Between starring in a hit Netflix original series by Spike Lee and graduating to the Marvel comic book movie Captain Marvel, DeWanda Wise was about to be very busy. But even the She's Gotta Have It star can't have it all.
Three months after her casting was announced, DeWanda Wise has left her Captain Marvel role due to scheduling conflicts.
Wise has exited Captain Marvel due to scheduling conflicts, according to
. Sources tell Deadline that the scheduling conflicts are reportedly with Netflix series She's Gotta Have It, in which Wise stars as the lead character Nola Darling.
This news comes shortly after the announcement that
in an undisclosed role in Captain Marvel, to co-star alongside Brie Larson, who plays the titular superhero. Rumors swirled that Wise would play Monica Rambeau, an energy-controlling superhero who takes on the Captain Marvel title at one point.
She's Gotta Have It is based on Spike Lee's debut 1986 film and follows Wise's Nola Darling as she juggles dating three men with her art career. The series was renewed for Season 2 in January, just as Wise joined the cast of Captain Marvel.
Captain Marvel stars Larson as Carol Danvers, an Air Force pilot whose DNA fuses with an alien's, giving her powers of flight, super strength, and energy projection. The plot for the Marvel Cinematic Universe film remains mostly under wraps, though we do know the story takes 
. Captain Marvel will be part of the MCU's expansion into its "
" universe, introducing the sinister Skrull alien race. Jude Law is 
 as the original alien Captain Marvel, and the film also stars Samuel L. Jackson as Nick Fury and Ben Mendelsohn as the villain.
Anna Boden and Ryan Fleck are directing the film.
Captain Marvel is set for March 8, 2019.