Ava DuVernay Will Direct 'The New Gods' For DC Films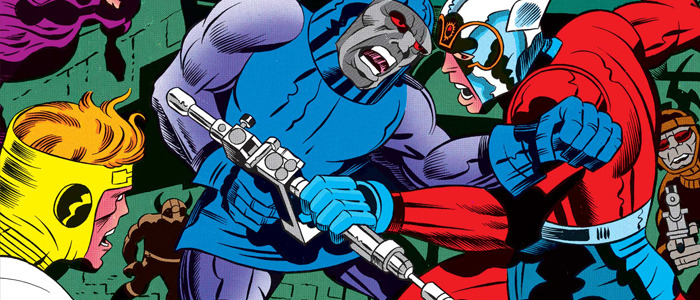 A Wrinkle in Time and Selma director Ava DuVernay briefly considered directing Marvel Studios' Black Panther, but Marvel's loss is DC's gain: DuVernay is heading to Warner Bros. and DC Films to direct an adaptation of The New Gods, based on the comic created by Jack Kirby.
Discover the details of the Ava DuVernay New Gods movie below.
Deadline reports that Ava DuVernay is "closing a deal" with Warner Bros. and DC to direct The New Gods, which will keep her in the realm of big-budget filmmaking after being the first black woman to direct a film that cost over $100 million with A Wrinkle in Time. The New Gods will have a similar budget, and currently "there is no connection to the [studio's] other DC worlds". The report doesn't specifically mention the studio's plan for creating one-off superhero films that don't fit within the typical continuity established in films like Man of Steel, Wonder Woman, and Justice League. But this sounds like it'd be a prime candidate to sit alongside the Joker origin story as a separate project under a different production banner that's not beholden to what other storytellers have previously done.The New Gods, which is about a pair of alien races from opposing planets: the peaceful New Genesis, and the dystopian hellscape of Apokolips. Kirby created the character of Darkseid, the tyrannical ruler of Apokolips who's essentially DC's version of Thanos; Darkseid was hinted at in Batman v Superman: Dawn of Justice. It's unclear exactly which characters DuVernay will incorporate into her movie, but there are plenty of opportunities to push the boundaries of what comic book fans expect. This could be DC's version of Guardians of the Galaxy...only even stranger. I spoke with /Film's Jacob Hall, an avid comics reader, about this, and he told me that Kirby's new gods of the universe were "powerful beings with ambitions and hopes and schemes and takes that are downright Greek myth in their tone and presentation. It's no hold barred insanity from a master artist allowed to swing for the fences." That sounds incredibly exciting.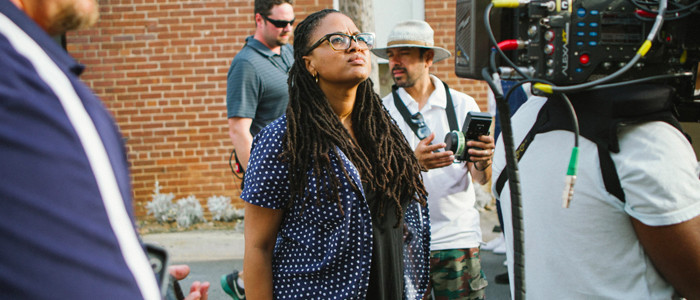 One of the things I enjoyed the most about A Wrinkle in Time was the way DuVernay depicted sci-fi concepts like tessering, and one of the biggest things that drew her to that project was the ability to create worlds on the big screen. She'll definitely be able to continue that world-building with this project. The New Gods doesn't have a writer yet, but Deadline says the studio "will quickly set a screenwriter who'll craft the narrative and work closely with DuVernay." It sounds like that's how she prefers to work: A Wrinkle in Time scribe Jennifer Lee told me that DuVernay keeps her writers very involved during production.
There's also a cool clue about this in her Twitter account. Deadline pointed out that at the end of last year, DuVernay mentioned that her favorite superhero was Big Barda, a member of the New Gods team:
Gosh, that's hard. Big Barda. Many reasons. #askava https://t.co/3qxGDq7mHe

— Ava DuVernay (@ava) December 27, 2017
We'll keep you posted on more about The New Gods as soon as we hear it, but for now, my head is still reeling about this news. What do you think?