Ridley Scott Interested In Adapting Comic Book 'Queen And Country'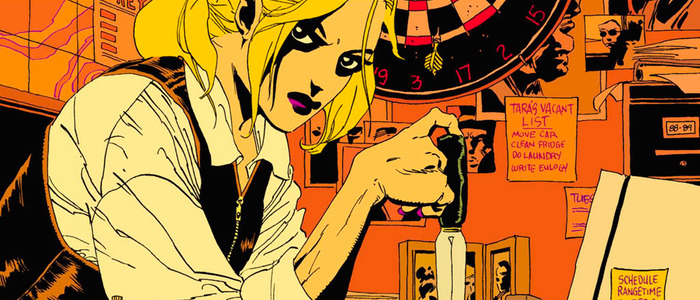 Ridley Scott shows no signs of slowing down. The 80-year-old filmmaker is now in talks to adapt the Greg Rucka comic book series Queen and Country into a movie for Fox. More on the Queen and Country movie below.
Most people Ridley Scott's age might want to stop and take a breathe, but Scott is all about keeping busy. He released two films last year – Alien: Covenant and All the Money int he World, and now he might have a new project lined-up. The Wrap reports Scott is in talks to helm Queen and Country, adapted from the comic book series written by Greg Rucka.
The comic focuses on Tara Chace, an operative of the Special Operations Section of MI6. The series ran for 32 issues, from 2001 to 2007. Here's how Greg Rucka's site describes the series:
An espionage drama, and ongoing series, set in the fictional British Secret Intelligence Service, focusing on a squad of three Special Operations Officers, codenamed "Minders", and in particular, focusing on the life of Minder Two (later to become Minder One), a woman named Tara Chace. Queen & Country: Operation Broken Ground won the 2002 Eisner Award for Best New Series.
Queen & Country has grown into something of a cottage industry, with comics and novels (A Gentleman's Game and Private Wars). In addition to the regular title, three associated mini-series have been written—Declassified I, Declassified II, and Declassified III (with Declassified III written by the incredibly talented Antony Johnston).
This isn't the first attempt to bring Queen and Country to the big screen. Back in 2013, Ellen Page was attached to star in a film adaptation that never got off the ground. Per The Wrap, Page is no longer attached to the film.
As for Ridley Scott, he has several other potential projects kicking around. Disney has expressed interest in Scott helming The Merlin Saga. Scott is also attached to direct Wraiths of the Broken Land, based on a novel by Bone Tomahawk author S. Craig Zahler. This would reunite the filmmaker with The Martian screenwriter Drew Goddard. In addition to that, Scott wants to direct his "passion project" for Fox – a film about the Battle of Britain during World War II.
Then there are the additional Alien sequels Scott wants to make. There was a time when Scott claimed he wanted to make multiple Alien sequels after Alien: Covenant, but since that film's release he seems to have settled for making only one more film. Alien: Covenant didn't do so well at the box office, however, which has left the future of the franchise in doubt. No matter what happens, it's clear Ridley Scott is going to remain very busy for the foreseeable future.