Spike Lee Might Helm Marvel Adaptation 'Nightwatch'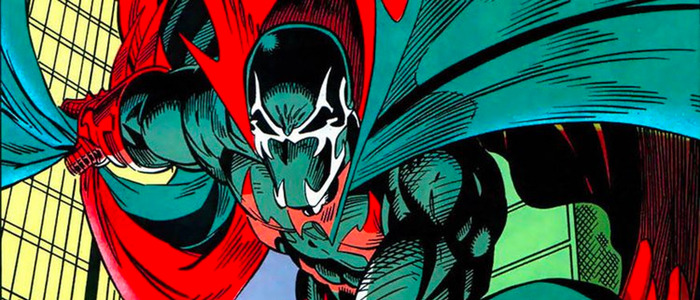 Acclaimed filmmaker Spike Lee might be getting in on that sweet superhero movie action. Lee is circling Sony's Nightwatch, based on the Marvel comics character that first appeared in Web of Spider-Man #97. Luke Cage showrunner Cheo Hodari Coker is set to pen the script. More on the Nightwatch movie below.
I never thought Spike Lee would direct a superhero movie, but here we are! The Hollywood Reporter has confirmed Lee is circling Sony's Nightwatch, based on the Marvel comics character. Nightwatch is part of Sony's mostly untapped roster of Spider-Man characters – Sony controls the rights to the Spidey-verse, and for a while they were considering launching an entire cinematic universe revolving around various Spider-Man characters. So far, only the Tom Hardy film Venom has gotten off the ground, along with Silver & Black, due out in 2019.
Nightwatch first appeared in Web of Spider-Man #97. Here's a character breakdown courtesy of Marvel:
Over ten years ago, Dr. Kevin Trench was attacked by the invisible Camouflage Cadre and rescued by a man called Nightwatch, who drove the Cadre back through a time portal before dying. Trench discovered his rescuer was an older version of himself. When his lover Ashley Croix's plane was hijacked by A.I.M., Trench donned the Nightwatch's super-powered battle-suit and confronted the hijackers, but the inexperienced Trench triggered an explosion, killing all aboard. Guilt-stricken, Trench exiled himself and the apparently indestructible battle-suit to a remote island. Croix, who had changed planes at the last minute, later married industrialist Damon Morelle and bore his son, Nolan, whose illness required frequent skin grafts. Financed by the secretive cabal Fold, Morelle initiated Project: Sharkskin to cure Nolan via a nano-technological bodysuit, destined to become Nightwatch's battle-suit.
It's worth noting that the design of Nightwatch (see above image) is very similar to Spawn – a character that was created a year before, in 1992. Spawn is also getting a film adaptation, due out in 2019.
THR says Lee's involvement in the project is still in the early stages. If Lee does decide to direct Nightwatch, he'll be working with a script by Luke Cage showrunner Cheo Hodari Coker.
Lee, the director behind Do The Right Thing, Malcolm X, 25th Hour, Inside Man, and many more, is currently filming the crime film Black Klansman, starring John David Washington, Adam Driver, Laura Harrier, and former Spider-Man franchise cast member Topher Grace. Lee also recently adapted his film She's Gotta Have It into a Netflix series.
Superhero films are the norm now, and while I have a tendency to feel a bit burned-out on them, the prospect of Spike Lee using his considerable talents within the genre is too good to pass up. I want to see a Spike Lee superhero film, and I want to see it ASAP.