How The Other Marvel Directors Contributed To 'Avengers: Infinity War'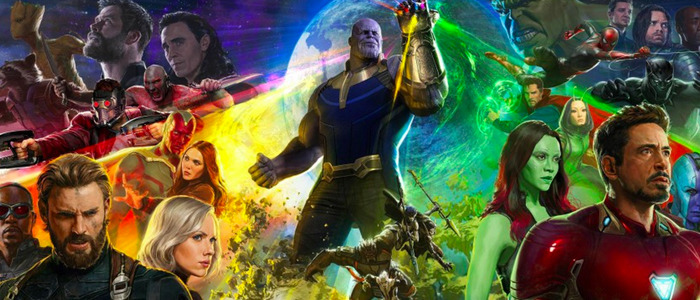 A Team Effort
When /Film's Peter Sciretta spoke to Joe and Anthony Russo on the set of Avengers: Infinity War, he inquired about the collaborative nature of the film. The Russos confirmed that Infinity War will feature input from a wide variety of Marvel directors.
Joe Russo: It's been very similar – I think again it's very much a piece of how we've interacted with all the voices in the MCU. Whether it be Taika [Waititi] or James [Gunn] –Anthony Russo: Peyton [Reed] or Scott [Derrickson]. I would say collectively, everyone in the Marvel universe has been involved in this movie. We're very close with all the directors, we love them all... The Guardians movies existed in the same world, so we had an understanding of how those characters behaved. I think James has functioned the same way that everyone has been functioning. I think it's a nod to James, the VP credit, that he really helped create those characters. But as far as how we're working, we're working in a real collaborative United Artists approach to the movie, in respect to hearing where people are taking their characters. [Ant-Man and the Wasp] is just about to start shooting, so we need to keep in communication with Peyton constantly about story elements in that that may affect this. [Ryan] Coogler. Sorry, we didn't mention him. Ryan was in the middle of shooting Black Panther and he was here, and we had several conversations, met with him many times, met with the crew many times with him, his production design department, we looked at fight vids from the story. We had a lot of interaction with Nate Moore, the producer, many text messages back and forth with Ryan. It's really just trying to do the job of managing the universe as it's progressing.
***
That's a whole lot of names to drop, but it's refreshing to know that the Russos made Infinity War such a collaborative film. After all, every single MCU film, every single phase, has seemingly led to this moment.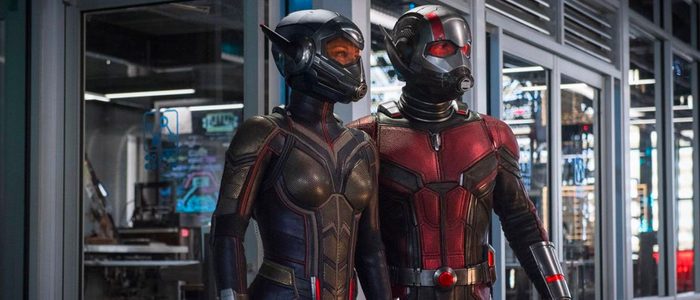 The Future
Keeping other Marvel directors involved with Infinity War doesn't just make sense for continuity's sake – it also makes sense for the future. The MCU will continue on long beyond Infinity War. The Russos understand this, and they elaborated on collaboration for both continuity reasons and for the future of the MCU.
Joe Russo: If a movie has been completed there's really nothing else to talk about, right? The movie exists, everything you need to know about that movie is in the movie, is on the screen. That's the expression, that's the story, that's the experience that we all had of it, and that's what you need to know to carry that story forward and those characters forward. For the movies that haven't been completed, that's where it gets into a tricky spot for us, because we want to make sure we're being sensitive to what's happening during the execution of those films, the process of discovery that they will go through in the execution that's different from what was on the page in the scripts, because of course we read all the scripts. So that's really where it becomes critical that we communicate with other people, just to understand how things are evolving while we're executing, while they're executing –Anthony Russo: And what we need from their storytelling to help move us forward. I think in particular on this one that was Ryan [Coogler]. Because he was shooting while we were shooting, and there was a lot of cross-collaboration there. He's done an amazing job with the level of detail that he has brought to the Wakandan universe. Incredible...it's mind-blowing.Joe Russo: James and Taika, because they were both executing and finishing while we were developing –Anthony Russo: And Peyton, who's about to get going –Joe Russo: Peyton's ramping up, so yeah –Anthony Russo: There's story elements shared. It's part of the fun with us!
***
It's going to be very interesting to see how Infinity War connects to both the films that came before it – particularly the very recent Black Panther – and the films that will come after it, including Ant-Man and the Wasp, which opens a few months after Infinity War, but is technically set before the events of the third Avengers film.
Avengers: Infinity War opens on April 27, 2018.