Sequel Bits: 'It: Chapter 2', 'The Devil's Rejects' Sequel, 'Jurassic World', 'Die Hard 6', 'Halloween' And More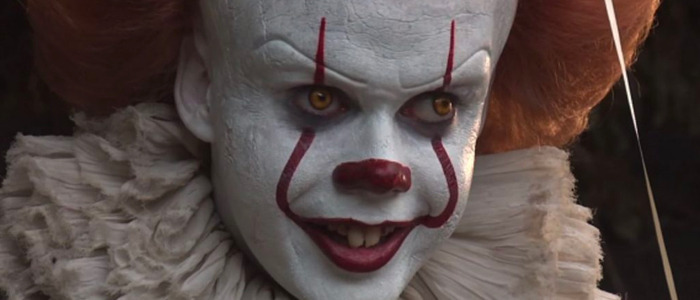 In this edition of sequel bits:
It 2 working title revealed
Rob Zombie begins shooting Devil's Rejects sequel Three From Hell
What's up with Enchanted 2?
Arnold Schwarzenegger says Twins sequel Triplets is still happening
Michael Giacchino begins recording Jurassic World: Fallen Kingdom score
Jeff Goldblum will play Ian Malcolm again in a Jurassic World videogame
An update on the new Die Hard sequel no one wants
Danny McBride provides an update on Halloween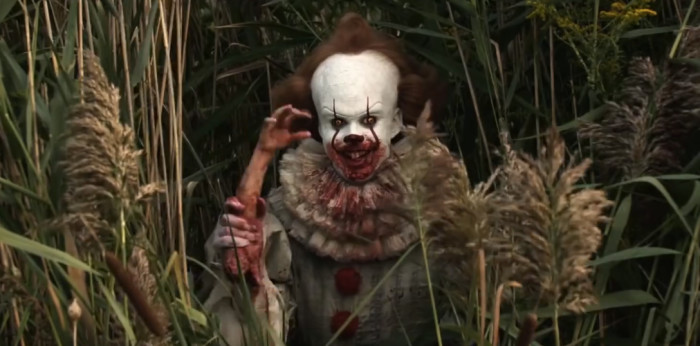 It: Chapter 2, the sequel to the hit Stephen King adaptation, is set to begin shooting this summer. We know very little about the sequel for now, other than the news that Jessica Chastain is in talks to star as the adult Bev Marsh. One thing we do know, though, is the film's working title: Drive-Thru. As is the case with all working titles, this is just a placeholder used for production, and doesn't really reflect on the movie itself. OmegaUnderground points out, however, that the title might be a callback to the first It while also referencing another sequel: Lethal Weapon 2. In the first It, we see a shot of a movie theater marquee advertising Lethal Weapon 2. In that film, Joe Pesci's character goes off on a lengthy rant about fast food drive-thru service. Is there a connection here? Maybe! Or maybe it's just a coincidence.
It's all true! Day One shooting Three From Hell! The murder and madness continues. #robzombie #sherimoonzombie #billmoseley #thedevilsrejects
A post shared by RobZombieofficial (@robzombieofficial) on
Rob Zombie's The Devil's Rejects had a pretty definitive ending for its main characters, but we're getting a third film in the franchise anyway. Word of Mr. Zombie's Devil's Rejects sequel arrived last year, and now, the filmmaker confirms filming has begun. As the above Instagram post confirms, the film is called Three From Hell. Just how this sequel plays out remains to be seen, but we'll probably know soon enough.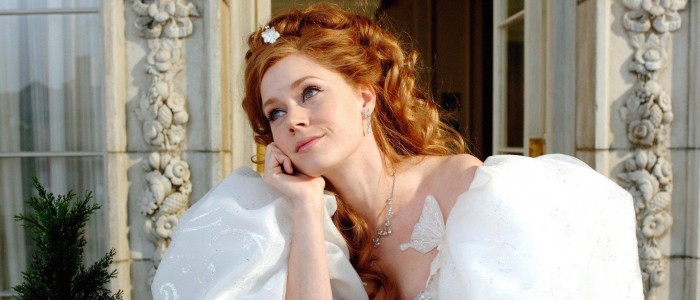 It's been over 10 years since Enchanted hit theaters, and there's still no sign of Enchanted 2. There has been talk of a sequel to the Amy Adams film for years now, but the project has yet to get off the ground. Speaking with Collider, director Adam Shankman provided an update on the follow-up, which is titled Disenchanted:
"It's been in development for a long time, but remember, in the midst of it, there was a big regime change, and a lot of stuff around the studio, figuring out what was important to Disney and how many movies they were going to make a year. There were some big movies that they were right to make, right out of the gate. Their track record is impenetrable. Making a movie over there is very exciting because they do not feel the need to put anything into production until they feel like they have it completely right."
Shankman added: "As planned right now, there's more singing and dancing than there was in the first one, and it's all original music, with Alan Menken and Stephen Schwartz coming back to do it."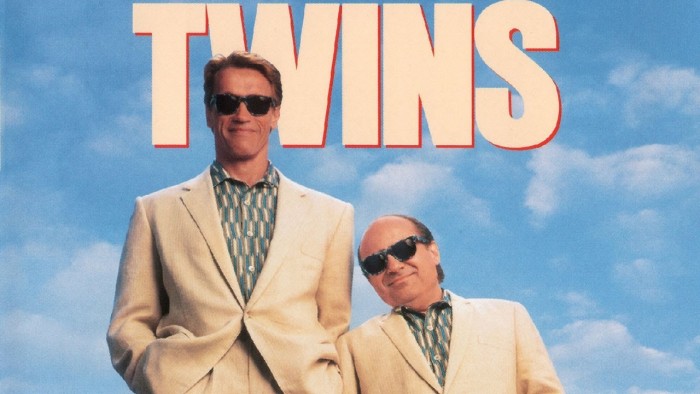 Speaking of long-delayed sequels, Arnold Schwarzenegger has been talking about a potential sequel to the 1988 comedy Twins seemingly ever since the film hit theaters. The original starred Schwarzenegger and Danny DeVito as a pair of fraternal twins separated at birth. The long-standing rumor was that the third film would be called Triplets and introduce Eddie Murphy as yet another long-lost brother to Schwarzenegger and DeVito's character. Speaking with Deadline recently, Schwarzenegger confirmed that's still the plan. The actor said that Eddie Murphy is officially attached to star and that the script is finished. We'll believe it when we see it, Arnold.
Recording begins today...@FilmBayona @JurassicWorld pic.twitter.com/ZPB96cvuIU

— Michael Giacchino (@m_giacchino) March 12, 2018
Jurassic World: Fallen Kingdom will roar into theaters this summer, but the film isn't quite finished yet. As the above tweet shows, composer Michael Giacchino has just begun to record the film's score. The follow-up to the 2015 blockbuster will once again feature Chris Pratt and Bryce Dallas Howard dealing with dino mayhem, with director J. A. Bayona taking over for Colin Trevorrow. Jurassic World: Fallen Kingdom opens June 22, 2018.
Speaking of Jurassic World, there's a new Jurassic video game in the works called Jurassic World Evolution. Like the film, it's due out this summer. Also like the film, it'll feature a familiar face: Jeff Goldblum will reprise his franchise role as Dr. Ian Malcolm. As Wikipedia states, "Jurassic World Evolution will allow the player to construct a Jurassic World dinosaur theme park with attractions and research facilities much like its predecessor, Jurassic Park: Operation Genesis." So it's sort of like Rollercoaster Tycoon, but with dinosaurs. ComingSoon reports Goldblum's Ian Malcolm will guide player's decisions through the game.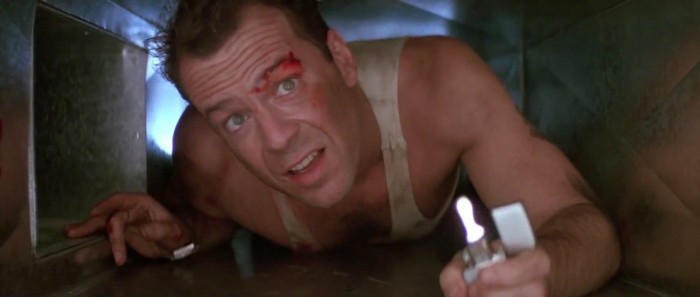 I'm going to go out on a limb here and say that very few people are excited about the prospect of Die Hard 6. It's happening anyway, though, so we should just get used to it. The film, which is said to be both a sequel and a prequel, has been in development for some time now. Now, The Tracking Board reports new writers have been brought on board to patch things up. Chad and Carey Hayes, who wrote The Conjuring, will now rewrite the script. Live Free or Die Hard director Len Wiseman will helm the movie, and someone will rouse Bruce Willis from a nap long enough to deliver a few lines and cash a paycheck.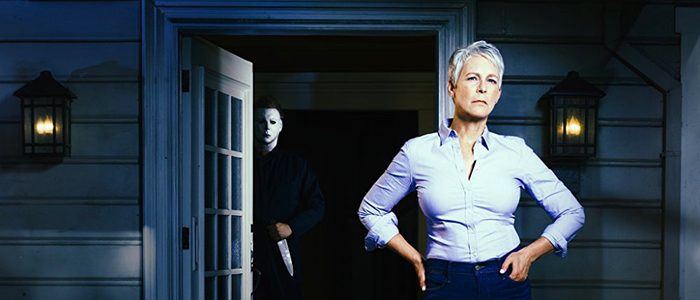 Writer Danny McBride has offered a new update on the highly anticipated Halloween sequel/reboot due out this year. It's been previously reported that the new film will ignore virtually all of the sequels. Yet speaking with Flickering Myth recently, McBride revealed that while the film will serve as a direct sequel to the original Halloween, the other sequels will be referenced in some capacity:
"This picks up after the first one. The Halloween franchise has kind of become a little bit of like choose your own adventure, you know like there's some many different versions, and the timeline is so mixed up, we just thought it would be easier to go back to the source and continue from from there. It was nicer than knowing you're working onHalloween 11, it just seemed cooler, 'we're making Halloween 2'. We do [reference the other movies]. For fans, we pay homage and respect to every Halloween that has been out there."
Halloween will hit theaters October 19, 2018.