Listen To The Wolverine "True Crime" Podcast You Never Knew You Wanted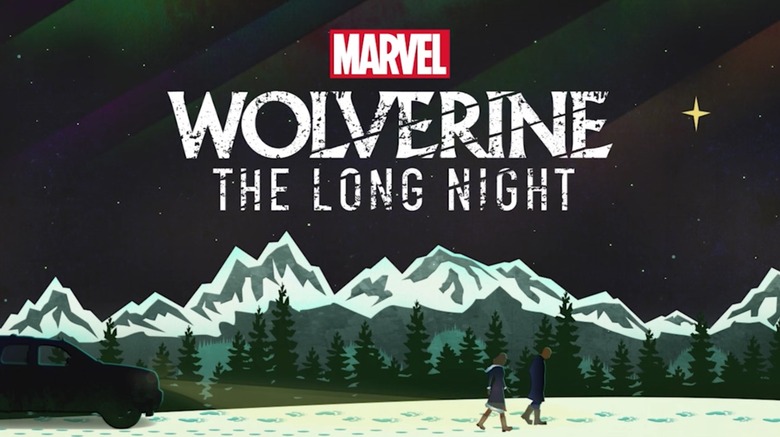 The town of Burns, Alaska has been rocked by a series of gruesome murders. The bodies have been sliced and dismembered, and a pair of police detectives are at a loss on how to find the killer. But earlier, residents had spotted a short, hairy man near the docks.
Marvel has entered the podcast game with their first scripted podcast, Wolverine: The Long Night, a "true crime" podcast in the vein of Serial and S-Town with a dash of the experimental thriller Homecoming. And you can listen to the first episode now.
"Have you heard of a man named Logan?"
The first episode of the moody, atmospheric crime thriller Wolverine: The Long Night debuted on Stitcher this week, kicking off the 10-episode scripted series. Written by Ben Percy (The Wilding, Red Moon) and directed by Brendan Baker, Wolverine: The Long Night follows special agents Sally Pierce and Tad Marshall as they investigate a bloody massacre in rural Alaska.
The slice marks seem to indicate adamantium claws, which point to Logan, the mysterious longer who has just arrived on the shores of Burns, Alaska. The story picks up as Logan is on the run from Weapon X and struggling to regain his memories. But the case may be more complicated than that, as more people are brutally murdered, a sinister cult rises to prominence, and the local sheriff seems oddly determined to get the agents out of his town.
As for Wolverine, he doesn't even appear for more than a few seconds in the first episode. But, as played by the gravelly-voiced Richard Armitage, he strikes an imposing figure.
"We wanted to mystify him again," Long Night writer Percy told Wired. "He has a tremendous offstage mythology."
"There's suspense and tense atmosphere built into an audio drama, because you're unable to see all around you," Percy continued, explaining how he wanted to slowly introduce Wolverine by keeping him in the shadows. "By eliminating vision, we can take advantage of the disorientation."
Wolverine: The Long Night is the first in a series of podcasts that Marvel is launching with Stitcher.
Listen to the first episode for yourself at Stitcher for free now. And go behind the scenes of the new podcast here:
Here is the synopsis for the first episode of Wolverine: The Long Night:
"The Wolverine: The Long Night story is a captivating hybrid of mystery and the larger-scale fantasy of the Marvel Universe. It follows agents Sally Pierce (Celia Keenan-Bolger) and Tad Marshall (Ato Essandoh) as they arrive in the fictional town of Burns, Alaska, to investigate a series of murders and quickly discover the town lives in fear of a serial killer. The agents team up with deputy Bobby Reid (Andrew Keenan-Bolger) to investigate their main suspect, Logan (Richard Armitage). Their search leads them on a fox hunt through the mysterious and corrupt town."