Apple's Original TV Series Strategy Explained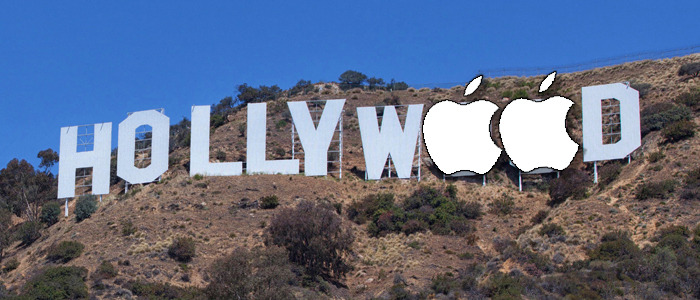 Last year, we learned that Apple is going to be producing high-level original scripted programming in an effort to compete with Netflix, Amazon, and Hulu. The tech company has racked up a handful of shows since that announcement, but they've yet to announce exactly how customers will be able to actually watch those shows. That question is still a mystery, but at South By Southwest, Apple's Senior Vice President of Internet Software and Services offered an explanation for their strategy of creating Apple's original TV series.
TechCrunch pointed us to a series of tweets from writer Alex Heath, who was in attendance when Eddie Cue, the aforementioned SVP of Internet Software and Services, spoke to the crowd.
Apple's Original TV Series Strategy
"We're not after quantity, we're after quality," Cue said. That's not much, but from the outside looking in, it actually appears to be more than just a cliche and genuinely representative of Apple's approach. Instead of hurriedly throwing a couple of high-profile projects onto a platform and figuring it out from there, Apple is taking its time and making sure they get things right. Cue compared Apple's approach to how Pixar takes its time making sure every aspect of their animated films has been carefully considered.
Will They Buy Disney or Netflix?
It might seem hard to believe, but Apple has enough cash on hand to buy major companies like Disney or Netflix outright. Having either of those companies' infrastructures in place would be a great way for Apple to get its content out into the world, but are they actually interested in spending that kind of money to make such a huge power move in the industry? "Generally, the history of Apple, we haven't made huge acquisitions," Cue said. That's not an outright denial, but it does seem to throw some water on the idea.
When asked about Netflix's expensive spending habits (the streaming service is dropping a cool $8 billion on content this year), Cue didn't seem concerned about Apple's ability to measure up. "We're making big investments," he said. "Money isn't an issue." (Right now, Apple is only slated to be spending about $1 billion a year on original programming.)
Here Are The Apple Shows Currently in Development
For "only" spending a billion a year, Apple certainly has a solid line-up waiting for whenever they decide to launch their original programming. Here's the scripted content they have in the works:
An Amazing Stories reboot, minus original showrunner Bryan Fuller
Jennifer Aniston and Reese Witherspoon's untitled drama about the making of a popular morning TV show
An "innovative drama" from La La Land director Damien Chazelle
See, a sci-fi series from I Am Legend director Francis Lawrence
Are You Sleeping, with Octavia Spencer as a podcaster who reopens a cold murder case
A half-hour comedy starring Kristen Wiig
Little America, an immigrant-centric show from the writers of The Big Sick
A mysterious thriller from The Sixth Sense director M. Night Shyamalan
Another sci-fi project from Ronald D. Moore (Battlestar Galactica) about what would have happened if the global space race never came to an end
And that's not including unscripted reality programming like Carpool Karaoke, which will also be included on their schedule.
Meanwhile, Cue still didn't explain exactly how potential viewers would be able to watch Apple's original TV series when they become available, but he did mention that some "surprises" are coming for the viewing experience. He also said he thinks "there's a real change coming in the marketplace" in terms of how people get their content, so that may be a hint toward some upcoming announcement about a new way to distribute these shows to audiences. We'll continue to closely monitor this situation and see what they have in store.
Update: An earlier version of this story listed a J.J. Abrams sci-fi series among Apple's upcoming programming, but HBO actually beat out Apple in a bidding war for the show. I apologize for the error.