Superhero Bits: Spider-Woman Rumors, Metallo Concept Art, Batman: The Animated Series Art Show & More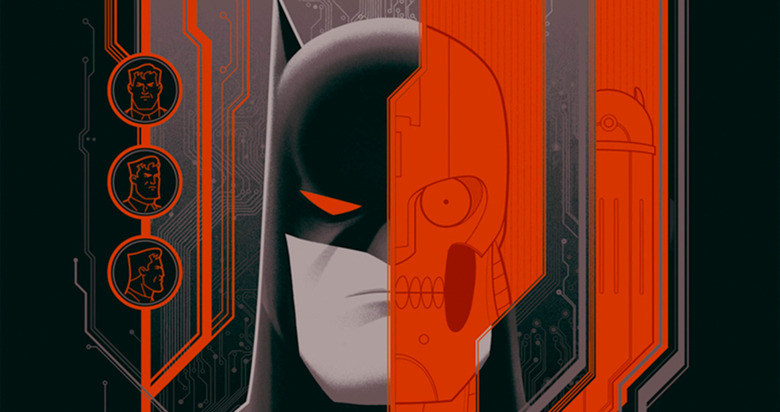 When is the reboot of Spawn looking to begin production? What reference does Jessica Jones make to a certain element of Captain America: Civil War? Was Metallo almost in Batman v Superman: Dawn of Justice? Is there still hope for Agent Coulson to be reunited with The Avengers? Could Jessica Drew, aka Spider-Woman, be making an appearance in the Spider-Man: Homecoming sequel? All that and more in this edition of Superhero Bits.
Find out the 10 favorite dialogue moments from the first 99 episodes of Marvel's Agents of SHIELD right here.
Production on the Spawn reboot is looking to begin sometime in May, even though there's no cast in place yet.
Andy Park shared these two pieces of different Hela concept art from Thor: Ragnarok with ComicBook.com.
Wonder Woman's daughter will be getting her own comic as part of the newly created DC Black Label imprint.
There's a "Reunion" in store for certain characters on the next episode of the fourth season of Gotham on FOX.
Marvel's Jessica Jones makes a reference to the prison known as The Raft from Captain America: Civil War.
Mondo is having a Batman: The Animated Series gallery show, and IGN debuted these two new posters from it.
Some new Shazam set photos give us our best look at Zachary Levi as the hero in his full, muscular wardrobe.
Due to the amount of graphics and images included in Superhero Bits, we have to split this post over THREE pages. Click the link above to continue to the next page of Superhero Bits.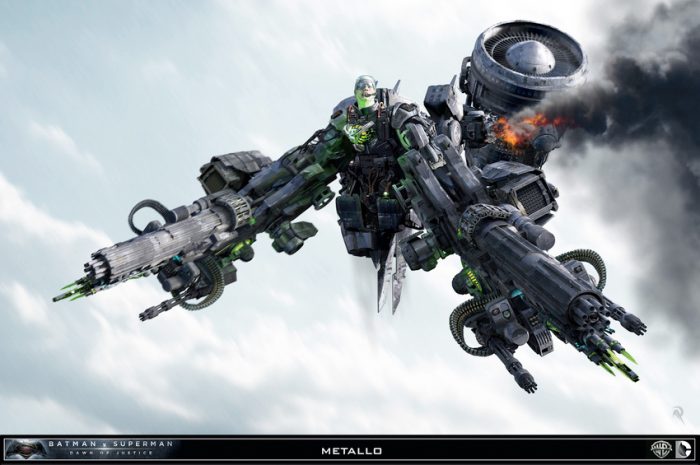 Concept artist Robert McKinnon posted this Batman v Superman pre-production art of the villain Metallo.
Clark Gregg is still holding out hope that Agent Coulson will have some kind of reunion with The Avengers.
Find out what's in store for our crimefighters in "The Thanatos Guild," the next episode of Arrow season six.
New Mutants star Anya Taylor-Joy confirmed there's a new character being added during the film's reshoots.
Early #blackpanthermovie #blackpanther #conceptart I was on the movie briefly working under the direction of the head of visual development @ryan_meinerding_art I tried to incorporate Ryan's design language he established in the original design from #captainamericacivilwar This pass was about using very minimal armor and really just seeing what we could do with fabric alone. The director wanted to see this option. In the early days of the comic black panther had a half mask briefly. Always an honor to work with the team over at #marvel and I am so excited that the movie is getting acclaim it deserves. #mcu #marvelcinematicuniverse #zbrush #keyshot #comicbookmovie
A post shared by jsmarantz (@jsmarantz) on
This Black Panther concept art imagines a half-mask, inspired by early comics, but looking more like half-Batman.
The Spider-Man: Homecoming sequel may want a "Bond-girl type international agent." Is this Jessica Drew?
The producers of Krypton talk about the untold story of Superman's homeworld coming in the new SyFy series.
Thor: Ragnarok star Karl Urban said he would be interested in an opportunity to play Batman at some point.
Due to the amount of graphics and images included in Superhero Bits, we have to split this post over THREE pages. Click the link above to continue to the next page of Superhero Bits.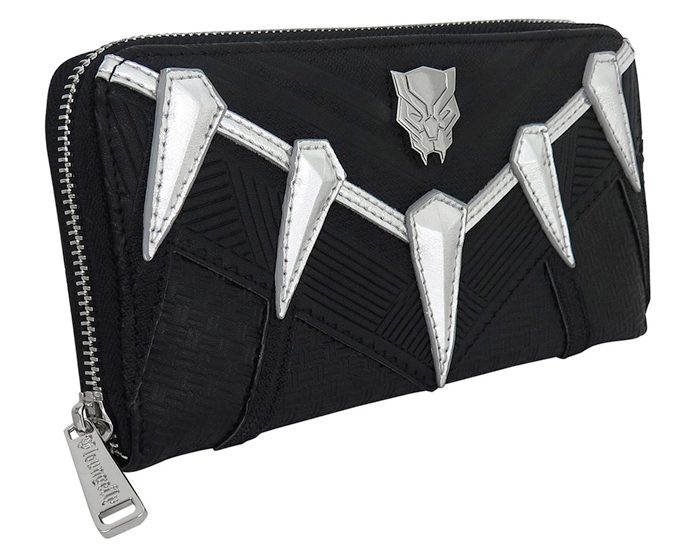 Ladies, give your money the protection of Wakanda warriors with this Black Panther themed zip around wallet.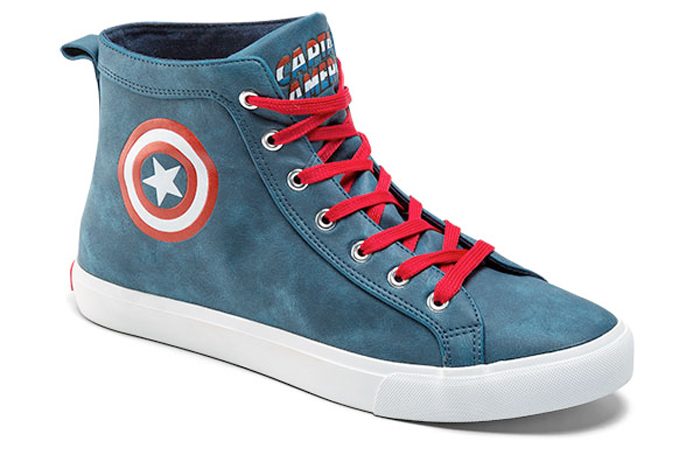 These Captain America high top sneakers are donned with a certain red, white and blue shield for max flair.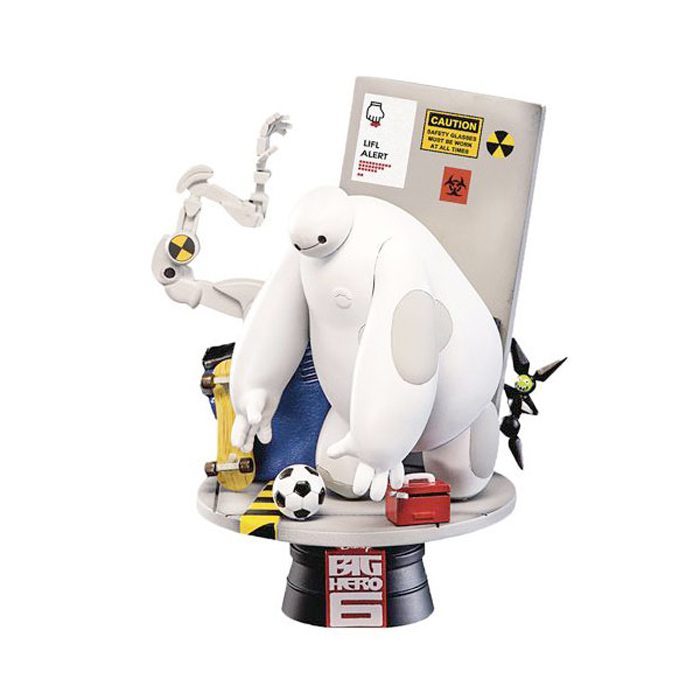 Baymax is having some trouble picking up a soccer ball in this cute Big Hero 6 statue from Hiro's laboratory.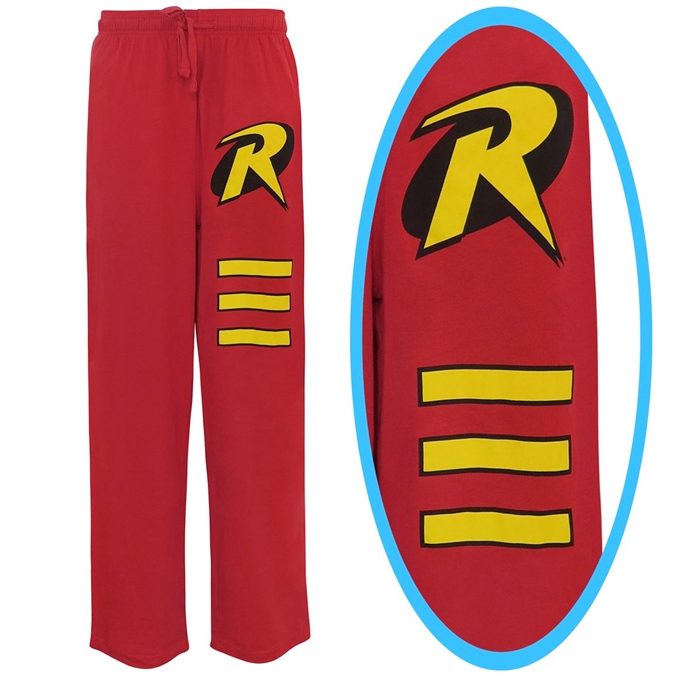 This Robin logo pajama pants are good for the boy or girl in your life. Just don't go trapeze swinging soon.
Read the previous edition of Superhero Bits right here.