Kevin Feige Confirms 'Black Panther 2' Is Happening, Discusses Spin-Off Possibilities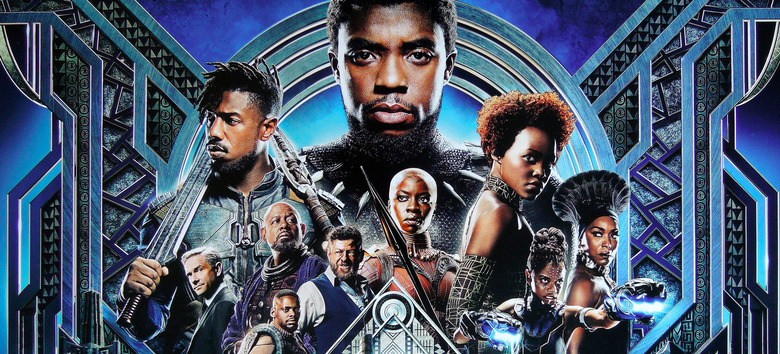 With Black Panther already pulling in over $930.7 million at the box office so far, it was a foregone conclusion that there will be a sequel for the superhero king of Wakanda sometime in Marvel's future. Thankfully, Kevin Feige has finally confirmed that Black Panther 2 will absolutely be happening. Furthermore, he also talked about the possibility of seeing certain characters from Black Panther go on their own adventures.
Even though everyone had already assumed Black Panther 2 was going to happen, this is the first time Kevin Feige has officially confirmed it. Entertainment Weekly asked him about plans for the Black Panther sequel, and he stayed vague, but confirmed they know where they're going:
"Nothing specific to reveal, other than to say we absolutely will do that. One of the favorite pastimes at Marvel Studios is sitting around on a Part One and talking and dreaming about what we would do in a Part Two. There have been plenty of those conversations as we were putting together the first Black Panther. We have ideas and a pretty solid direction on where we want to head with the second one."
So as much as Kevin Feige likes to say that they're always focused on the movie they're making, that doesn't mean they're not thinking about the possible story paths they could follow in sequels. So even if there wasn't any official development, merely brainstorming and dreaming out loud about the trajectory of Black Panther helps Marvel figure out exactly where they want to go.
One thing we know for sure is that Kevin Feige wants director Ryan Coogler to come back to direct the sequel. So hopefully his schedule will be open enough for him to get back behind the camera.
Will There Be Black Panther Spin-Offs?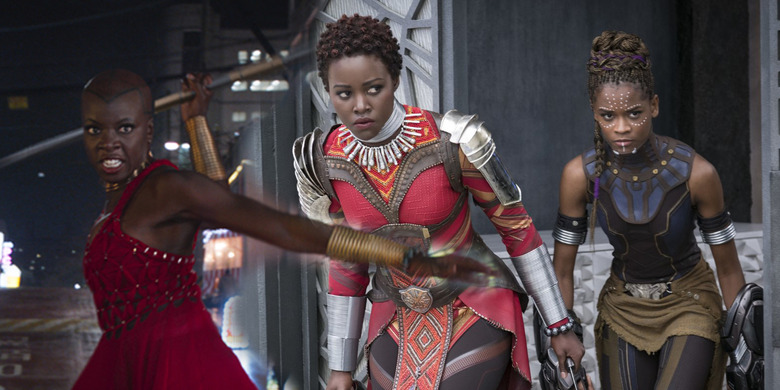 Even though Black Panther was always planned to have his own franchise, in some ways, it's actually the first spin-off movie that Marvel Studios has ever done. Chadwick Boseman was first introduced as Black Panther in Captain America: Civil War before starring in his own movie, and he's the only superhero to have been introduced in one of Marvel's superhero assemblies before getting their own movie. Could the same thing be done within the Black Panther franchise?
Black Panther features a slew of breakout characters who fans love, especially women like T'Challa's sister Shuri (Letitia Wright), his loyal protector Okoye (Danai Gurira) and his former lover and badass Nakia (Lupita Nyong'o). Will any of those characters ever get there own movie? Feige says:
"I think there's lots of potential. It's a balance between leaving people wanting more and then giving them too much, but I would watch a movie about any of those characters you just named. I think Shuri's astounding, and you'll see much more of her in our universe. Okoye, I think I'd watch three action films just Okoye. I'm not saying we're doing that, but I'm saying that we're intrigued by them. Frankly, as I've said before, finishing these first 22 movies is really all we're thinking about at this point."
Since this same interview featured Kevin Feige talking about how they were already brainstorming about the future of Black Panther while they were making the first movie, we know that finishing these 22 movies is not all they're thinking about. But that also means they likely have an idea of how all the characters in Black Panther will pan out. So we'll just have to be patient.
As for Black Panther 2, it's hard to say how soon Marvel will get it off the ground. Disney just recently set a slew of new release dates through 2023, including several for unannounced Marvel Studios productions, so take your best guess as to when the sequel will arrive.