Marvel's 'The Defenders' Season 2 Probably Isn't Happening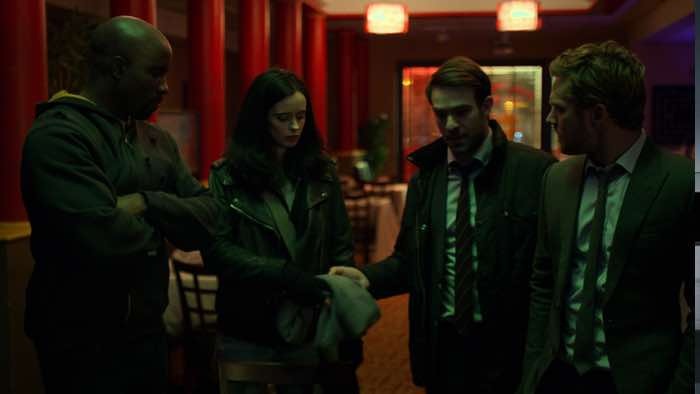 Much like the assembly of The Avengers on the big screen, Marvel Studios established the superheroes Daredevil, Jessica Jones, Luke Cage and Iron Fist in their own shows on Netflix before putting them together in a shortened season of The Defenders. Unfortunately, the critical and fan reception of this superhero team-up wasn't nearly as positive as that of their big screen counterparts. And that likely means The Defenders season 2 won't be happening.
In a recent interview with Vulture regarding the upcoming second season premiere of Jessica Jones, series star Krysten Ritter was asked about the disappointing reception for The Defenders. Here's what she had to say:
"Well, I think Jessica was pretty well received. People were excited to see her again, so that made us happy because Jessica is the next up."
Yikes. That sounds like Krysten Ritter is pretty well-aware that The Defenders was not what fans hoped it would be. That doesn't mean she didn't have a good time doing it, but from what Ritter says, it doesn't sound like it's going to be happening again anytime soon:
"Y'know, I had a great time doing The Defenders and honestly, it was such a good experience that I would even do it again. I don't think we are doing it again. It was never intentioned to do it again, but, you know, if I was given another opportunity, I would."
Taking another crack at The Defenders with a second season would give the producers a chance to get it right and make up for their missteps with the first season. But then again, maybe these particular heroes work better with their own solo shows. After all, they can occasionally offer team-ups in each of those shows to keep the crossover nature of these heroes alive.
At the end of the day though, it sounds like Ritter is far more interested in continuing the story of Jessica Jones without having to worry about teaming up with the rest of the Defenders:
"My heart is with my show because of the subject matter and because of the great drama that we get to do and the personal issues that we explore. For me, that is more the type of content that I enjoy as a viewer and as a performer. My heart is in Jessica Jones, but I did have a great time doing The Defenders with the guys. We had a good time. It is what it is."