Jon Favreau Will Write And Produce A Live-Action 'Star Wars' Series For Disney's Streaming Service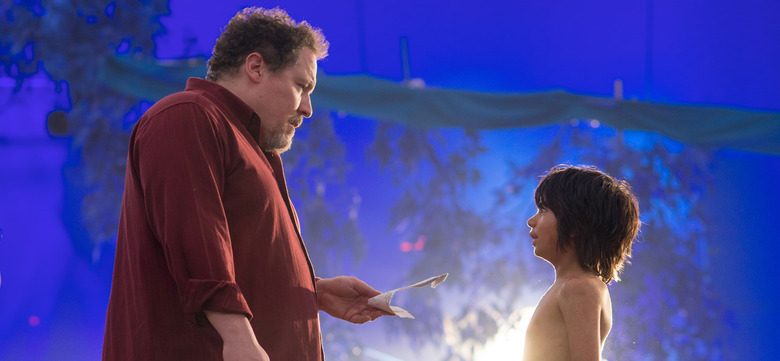 In the future, everyone will get their own Star Wars. Now, it's Jon Favreau's turn. The director behind Iron Man, Iron Man 2, The Jungle Book, Zathura, and Elf has been hired to write and executive produce a new live-action Star Wars television series for Disney's upcoming streaming service.
The news was announced on StarWars.com, where Lucasfilm president Kathleen Kennedy offered the following statement:
I couldn't be more excited about Jon coming on board to produce and write for the new direct-to-consumer platform. Jon brings the perfect mix of producing and writing talent, combined with a fluency in the Star Wars universe. This series will allow Jon the chance to work with a diverse group of writers and directors and give Lucasfilm the opportunity to build a robust talent base.
Favreau himself chimed in, echoing many other filmmakers who have been given a chance to work in this particular sandbox:
If you told me at 11 years old that I would be getting to tell stories in the Star Wars universe, I wouldn't have believed you. I can't wait to embark upon this exciting adventure.
Translation: Holy crap, I get to make a Star Wars!
Jon Favreau began his career as a dependable character actor, capable of bouncing between comedy and drama with ease. However, he's spent the past two decades reinventing himself as one of Hollywood's most dependable and versatile mainstream filmmakers. Smaller projects like Made and Chef coexist alongside family films like Zathura and Elf, which coexist alongside blockbusters like Iron Man and The Jungle Book. Favreau is a strong storyteller with an interest in telling human stories alongside spectacle. He's a great fit for Star Wars.
He's also quite comfortable working in the blockbuster arena and knows how to collaborate with a demanding studio. After all, he's been one of Disney's go-to guys for some time now and he's currently working on their remake of The Lion King. He falls very much in line with recent hires like Ron Howard and Game of Thrones creators David Benioff and D.B. Weiss. Capable filmmakers with strong track records who know how to operate within the franchise machine without causing much of a fuss.
Plus, Favreau is no stranger to the Star Wars universe. He guest starred on Star Wars: The Clone Wars and voices an alien character in the upcoming Solo: A Star Wars Story.
But again we have to ask: would it kill Lucasfilm and Disney to hire a woman or a person of color to make a Star Wars movie? And does Favreau's hiring suggest that their days of hiring off-kilter and unique talent (Phil Lord and Chris Miller, Gareth Edwards) are over?
In any case, Favreau is a superb choice for a live-action Star Wars television show...even if it can't help but feel a little too obvious.
We may have to wait a little while to know what this series will be about (and when it will take place in the Star Wars universe's timeline). Disney's streaming service won't debut until 2019 at the earliest.