Michael Bay Takes Over The Director's Chair For 'Robopocalypse', Will Direct '6 Underground' First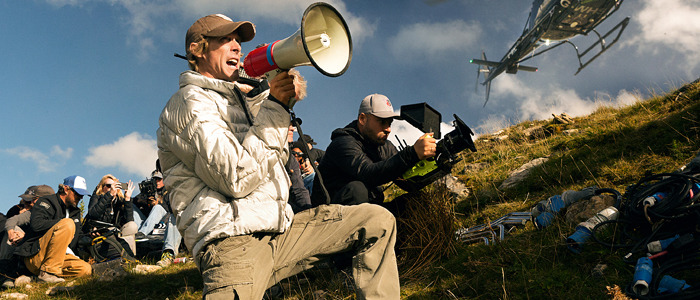 "I think I've had a good run, and I've got a lot of other movies I want to do." That was director Michael Bay's response when asked if he would be returning to the Transformers franchise after directing last year's Transformers: The Last Knight. Now we're finding out what some of those other projects are: the bombastic director has signed on for two new big budget projects – including taking the reins on Robopocalypse, a film adaptation which was originally going to be directed by Steven Spielberg.
6 Underground
Variety reports that Bay has signed on for two new projects. First up will be 6 Underground, an action movie written by Deadpool writers Rhett Reese and Paul Wernick. They wrote the original film on spec, and while official details are being kept under wraps for now, Variety reporter Justin Kroll tweeted that "one source just told [him] 6 Underground was described as The Rock meets Suicide Squad". So I'm guessing that means six soldier/outlaw types will have to go underground in order to pull off a heist or daring escape of some kind.
Then again, it could just be an adaptation of the Sneaker Pimps song of the same name:
Production is set to begin this summer, and the film is planned to hit theaters in summer of 2019. It's also worth pointing out that Skydance Media is producing 6 Underground, and they're the same company that's working on the new Terminator movie, which is also slated for that same summer 2019 spot on the release calendar. Since we haven't heard many promising updates about that movie, does this mean that Skydance will drop 6 Underground into that slot instead and push the new Terminator back a bit more?
Robopocalypse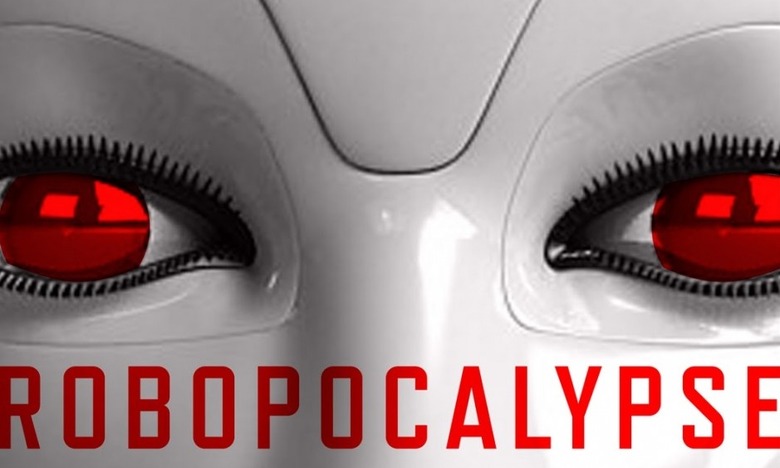 Robopocalypse is less of a mystery. The movie is based on a book by Daniel H. Wilson, and Drew Goddard (The Martian) was once set to write the script for the film adaptation. It tells the story of "a global war between man and machine," and Chris Hemsworth, Anne Hathaway, and Ben Whishaw were all lined up to star in it at one point. We even saw some concept art for the Spielberg-directed project. But Spielberg thought the script needed some more work, so he moved on to make other movies instead, including this month's Ready Player One.
Now Variety says Michael Bay is in talks to direct Robopocalypse. It makes sense, considering the past decade of Bay's cinematic career has been primarily devoted to that concept. It's also a case of history repeating itself: Spielberg originally wanted to direct the first live-action Transformers movie, but he eventually hand-picked Bay to step in and replace him.
I guess this all means that Michael Bay's Lobo movie probably isn't going to happen – or if it does, it'll be years before he gets around to it. In the meantime, it looks like we have some more Bayhem to look forward to. I'm just glad he's finally stepping away from the Transformers franchise, and I hope whatever he does with Robopocalypse feels distinct and different enough than the chaotic mess of gnashing metal that the Transformers films evolved into over the past decade.