'A Series Of Unfortunate Events' Season 2 Trailer: The Baudelaire Siblings Just Can't Catch A Break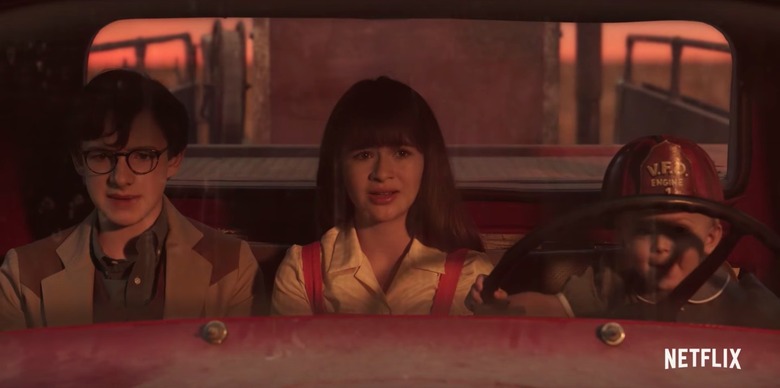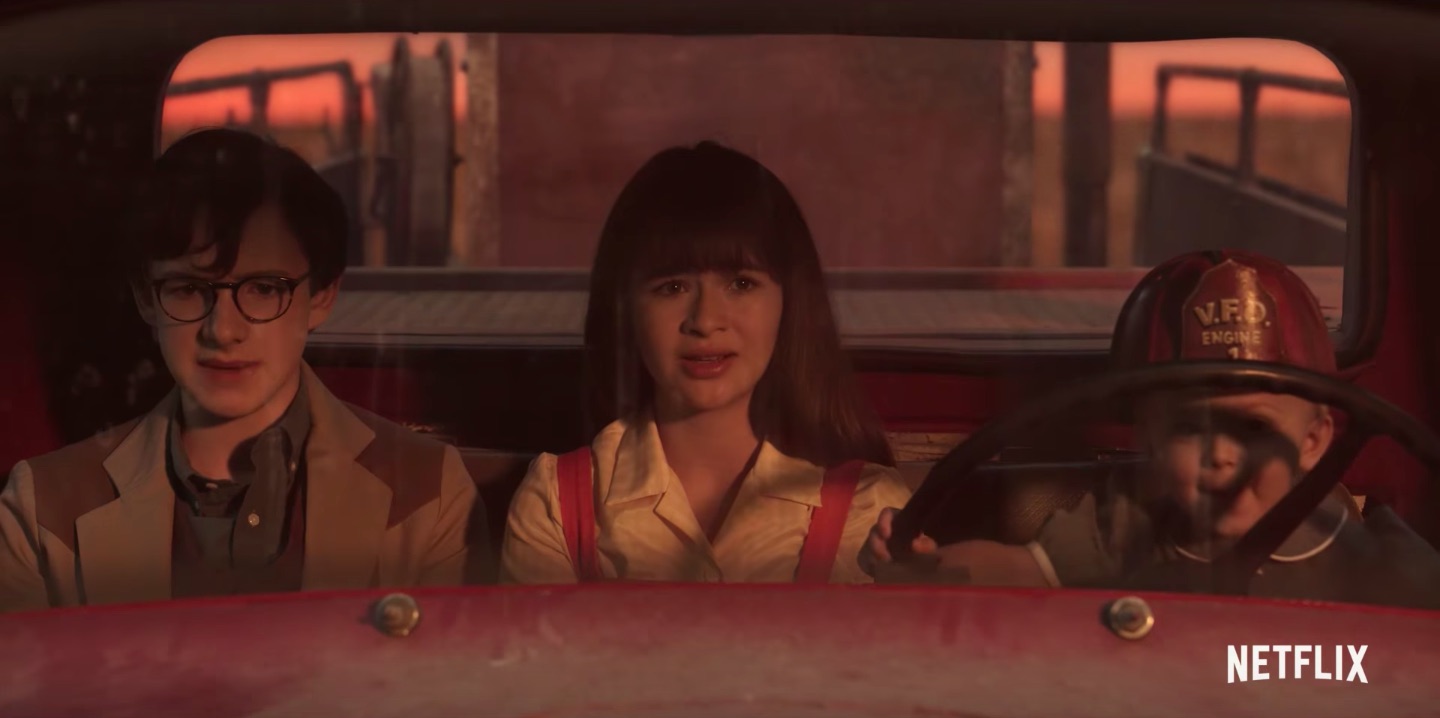 Netflix's darkly funny series counts down the days to its return later this month with a new A Series of Unfortunate Events season 2 trailer and poster.
The Baudelaire children get the spotlight in the new season 2 trailer for A Series of Unfortunate Events, the Netflix adaptation of the satirical Gothic children's book series.
While star Neil Patrick Harris still gets to show off his countless disguises as the nefarious Count Olaf, the newest trailer is here to remind you that this show is still very much about Violet (Malina Weissman), Klaus (Louis Hynes), and Sunny Baudelaire (Presley Smith).
A Series of Unfortunate Events Season 2 Trailer
It's misfortunes and macabre twists galore in the latest trailer. Violet, Klaus, and Sunny have been stuck in a miserable boarding school, where the mistrusting headmaster sticks them in a tin shack filled with crabs. But it's not all misery that they find at the school — the trio run into fellow wealthy orphans Duncan and Isadora Quagmire (Dylan Kingwell and Avi Lake, respectively), who reveal that they own a contraption similar to the one left by the Baudelaire's parents.
From there, the mystery of the Baudelaire parents and their secret organization unravels. But Violet, Klaus, and Sunny barely have time to dig deeper before they're on the run again from their greedy, sociopathic uncle, Count Olaf. K. Todd Freeman also returns as the dense, disbelieving family banker, Arthur Poe. Patrick Warburton also makes a brief, ominous appearance as the show's narrator, Lemony Snicket.
After the delightfully grim season 1 adapted the first four books of the series, season 2 of A Series of Unfortunate Events will adapt The Austere Academy, The Ersatz Elevator, The Vile Village, The Hostile Hospital, and The Carnivorous Carnival. I adored the first season's dark whimsy, and the second season looks like it will continue the first season's tongue-in-cheek tone. Sadly, the end-point of the series is already in sight: A Series of Unfortunate Events is set to end after season 3. 
Here is the official synopsis for A Series of Unfortunate Events season 2:
Based on the internationally best-selling series of books by Lemony Snicket and starring Emmy and Tony Award winner Neil Patrick Harris, A Series of Unfortunate Events recounts the tragic tale of the Baudelaire orphans — Violet, Klaus, and Sunny – whose evil guardian Count Olaf will stop at nothing to get his hands on their inheritance. The siblings must outsmart Olaf at every turn, foiling his many devious plans and disguises, in order to discover clues to their parents' mysterious death.
In addition to returning cast members Harris, Weissman, Hynes and Smith, new additions to season 2 include Lucy Punch, Nathan Fillion, Tony Hale, Sara Rue and Roger Bart. A Series of Unfortunate Events returns to Netflix on March 30, 2018.