'Scary Love' Trailer: Tommy Wiseau Is A Futuristic Bounty Hunter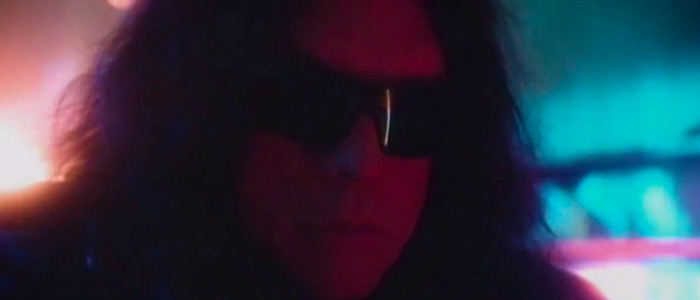 The Room's Tommy Wiseau has a new movie: Scary Love, a futuristic love story lit by neon. While Wiseau didn't direct the film, he does star, which should instantly put this film on the must-watch lists of many people. Behold the Scary Love trailer below.John Wick and Atomic Blonde made neon-lit landscapes popular again, and now Tommy Wiseau wants in on the action. The "auteur" behind The Room takes the lead in Scary Love, a film from director Jennifer Juniper Stratford. The trailer is short on story and big on mood, and gives Wiseau the opportunity to stroll through neon lighting with sunglasses on.
Scary Love Trailer 
The Scary Love synopsis sounds enticing
"In a bleak Los Angeles of the future Tommy Wiseau plays a bounty hunter in search of his long lost love. But while the Wars of Cancellation have turned his city to rubble his search for love is rife with complications in a population full of mutants, freaks, and cannibals."
"From the rubble of a failed industrial world, comes a man destined to change the future," rasps a narrator. Wiseau strolls out of the shadows, tosses a rose to the ground, and warbles, "I used to love you!" Then, a disembodied female voice – perhaps belonging to a waitress seen furiously scrubbing a counter – whispers, "I used to hate you."
What the hell does all of this mean? Who knows!
Here's a further description of the film:
"The film is directed by Jennifer Juniper Stratford whose production company Telefantasy Studios has been churning out subversive content for over a decade and gardened its own cult following. Scary Love is her first collaboration with legendary filmmaker Tommy Wiseau and casts him as the leading man. It's a science fiction tale told in the style of classic B-movies and outfitted with practical special effects, laser beams, and lunatic ideas."
That sounds kind of awesome, so I think I'll give Scary Love a chance should it ever play anywhere near me.
Tommy Wiseau is perhaps more popular now than he's ever been. The Disaster Artist has turned his so-bad-it's-good film The Room into a household name, and the filmmaker, actor, producer, writer and belt salesman received even more exposure during awards season.
In addition to this, Wiseau will appear with his Room co-star Greg Sestero (who wrote the book The Disaster Artist is based on) in Best F(r)iends. Wiseau has also expressed interest in bringing The Room to Broadway. "Keep an eye – not off-Broadway, on Broadway," he said. We will, Tommy. We Will.